Introduction
Cybersecurity is an ever-evolving field that requires specialized skills and knowledge to protect digital information from cyber threats. With the increasing data breaches, organizations are looking for more skilled professionals to help them stay ahead of their security needs.
But with all these complexities involved, one might wonder: Is cybersecurity hard? The answer depends on how you approach it – whether through self-learning cyber security or formal education, certifications and training programs available today offer different difficulty levels when mastering this skill set.
In this blog post, we will look at what exactly makes up a cyber security career and discuss if getting into cybersecurity is difficult and strategies for succeeding once you're already there.
What is Cybersecurity?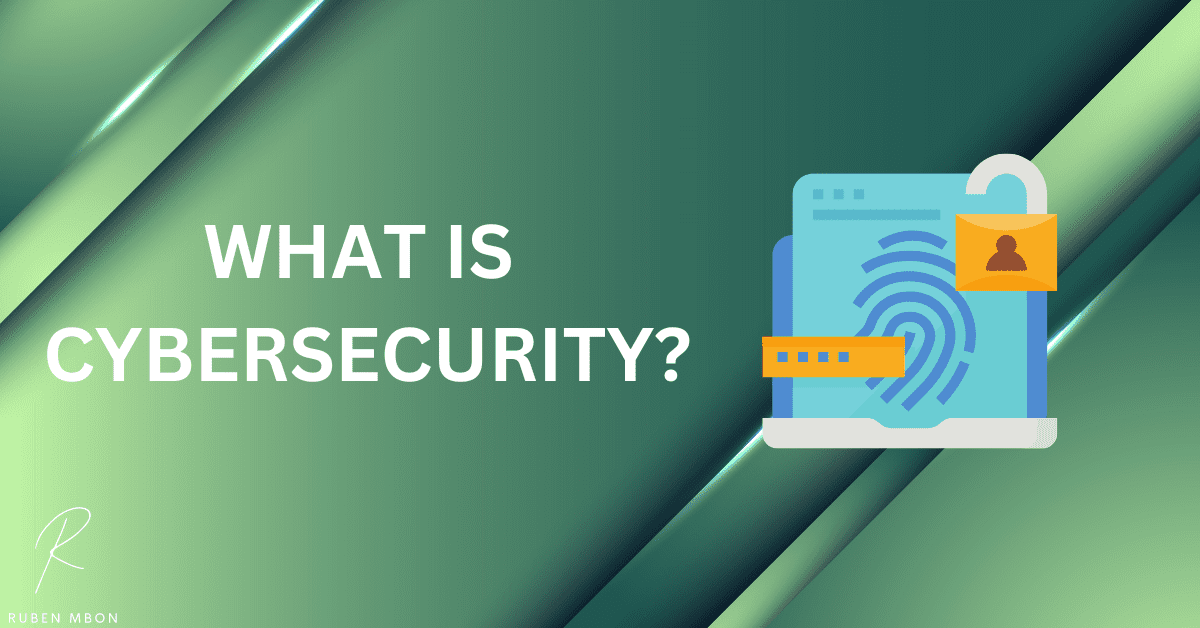 Cybersecurity is the practice of protecting networks, systems, and data from digital attacks. These attacks aim to access, change, or destroy sensitive information, extort money, or interrupt normal business processes.
Cyber security professionals work to protect organizations and individuals from these malicious cyber threats by developing strategies and implementing security measures that prevent unauthorized access to data and other resources.
Cybersecurity is critical to any organization's operations as it helps protect confidential information such as customer records, financial transactions, intellectual property (IP), trade secrets, and more.
It also helps ensure compliance with industry regulations like HIPAA (Health Insurance Portability & Accountability Act) for healthcare providers or GDPR (General Data Protection Regulation) for companies doing business in Europe.
Is Cybersecurity Hard?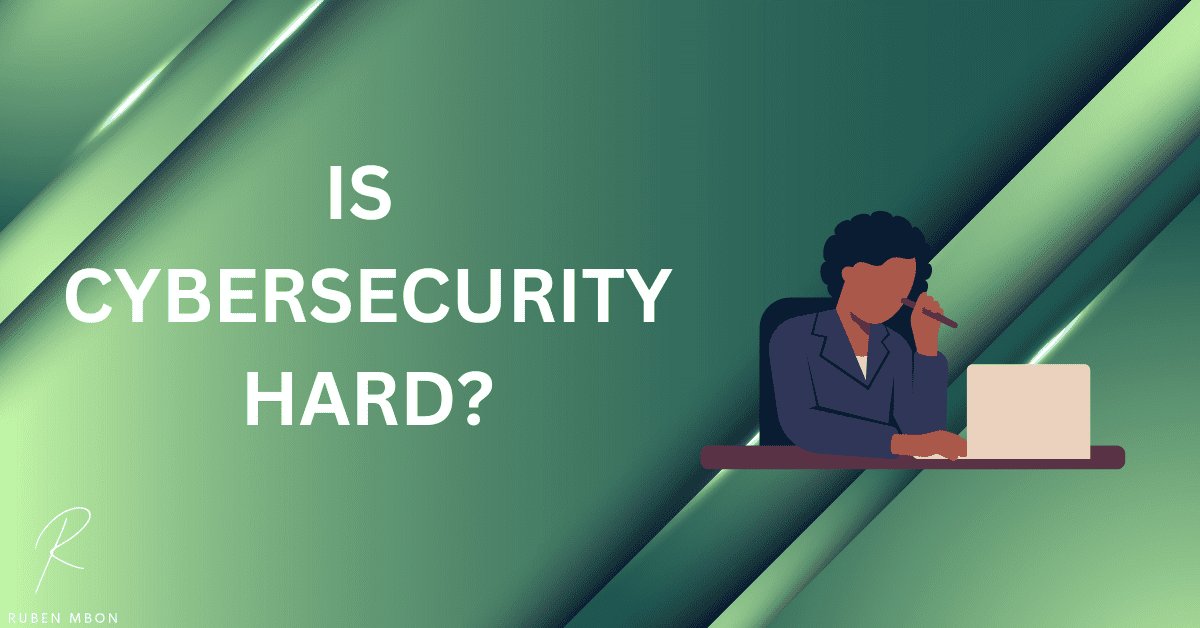 Cybersecurity is a challenging field that requires constant learning and being up-to-date with technology trends. It's not just about understanding the technical aspects of cybersecurity but also having an in-depth knowledge of how cyber threats work and how they can be prevented.
The first challenge for those entering the cybersecurity field is getting familiar with all the different security technologies available. This includes firewalls, antivirus software, intrusion detection systems, encryption tools, authentication methods, and more. Understanding these technologies is essential for designing secure networks and systems that are resilient against attack.
Another challenge in cybersecurity is keeping up with new technological developments and emerging threats from hackers or malicious actors. Cybersecurity professionals must stay informed on current events related to their industry so they can anticipate potential risks before they become real problems. They must also understand legal issues, such as data privacy regulations, to ensure compliance when necessary.
Finally, it's important for those working in cybersecurity to develop solid problem-solving skills since many security challenges require creative solutions that may not be immediately obvious or straightforward.
Thinking outside the box and developing innovative ways to protect networks from attacks is key to success in this field.
Cybersecurity is challenging but can be made much easier with the proper knowledge, resources, and mindset.
Why Is Cybersecurity Important?
In today's world, where technology has become an integral part of our lives and businesses rely heavily on it for their operations, cybersecurity plays a critical role in keeping us safe online.
Without proper protection against cyber threats like malware, hackers can easily access confidential information stored on computers or networks, which could seriously impact organizations' and individuals' finances and personal information.
Additionally, cyber-attacks can cause disruptions in services that are essential for everyday life, such as banking websites or transportation systems. Therefore organizations need to invest in robust cybersecurity solutions that will help them stay secure online.
Roles & Responsibilities of a Cybersecurity Professional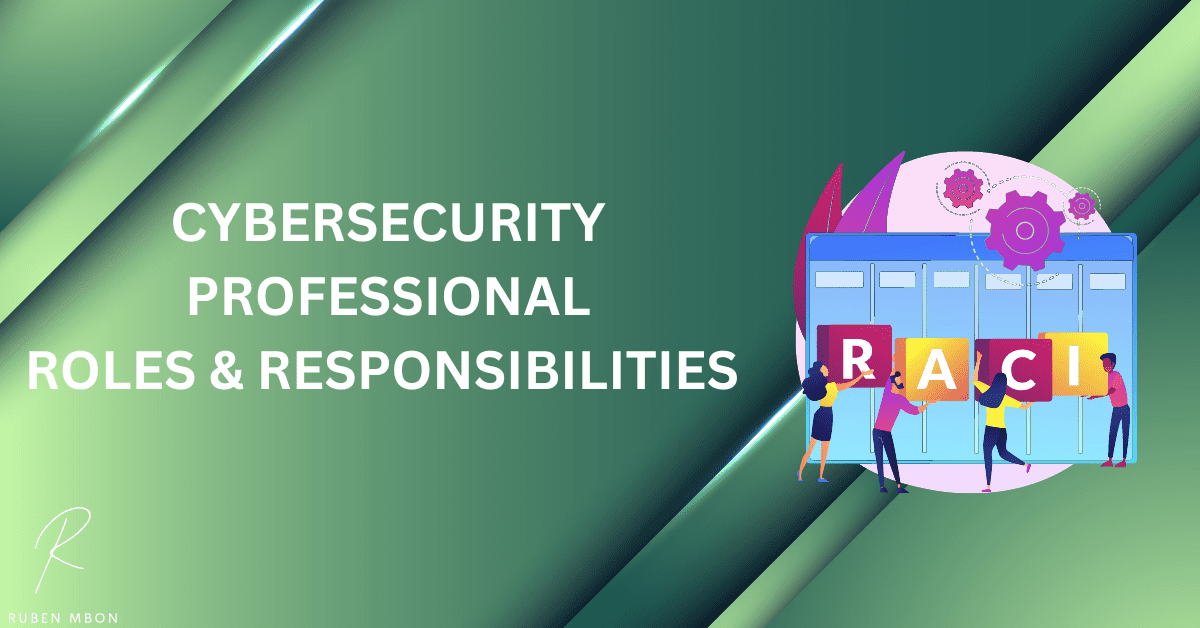 Cybersecurity professionals protect an organization's information and systems from unauthorized access, use, disclosure, disruption, modification, or destruction. Their responsibilities may include:
Implementing and maintaining security technologies such as firewalls, intrusion detection/prevention systems, and encryption

Developing and enforcing security policies and procedures

Conducting risk assessments and security audits

Investigating and responding to security breaches or incidents

Providing security training and awareness to employees

Keeping up-to-date with the latest cybersecurity threats and trends

Compliance with regulatory and industry standards
In short, cybersecurity professionals are responsible for ensuring the confidentiality, integrity, and availability of an organization's information and systems.
Breaking into the Fascinating World of Cybersecurity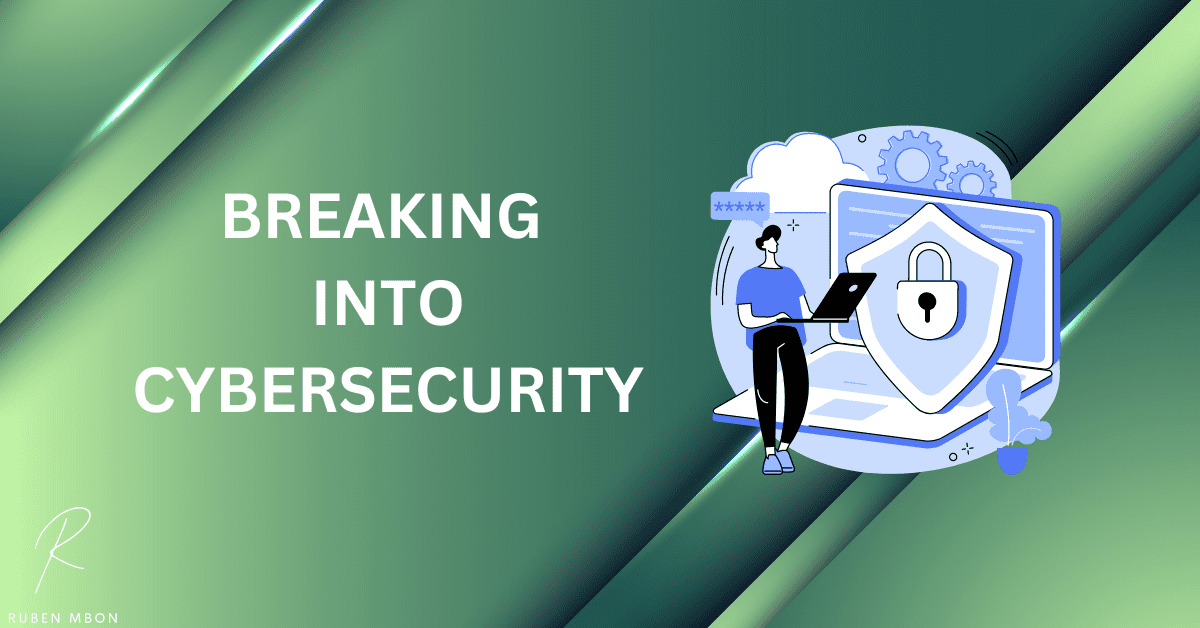 The field of cybersecurity, which is rapidly growing and offers a vast array of possibilities for those passionate about protecting organizations from cyber-attacks, can be an exciting and rewarding career path. The following steps can help you get started on becoming a cybersecurity professional.
Learn About the Different Types of Cybersecurity Jobs
It is important to understand the various jobs available to succeed in cybersecurity. Examples include Penetration Testers, Incident Responders, Security Analysts, Cybersecurity Managers, and Compliance Analysts.
Researching these distinct roles will give you a better grasp of the skills and qualifications necessary for each and help you decide which one best fits your interests and goals.
Establish a Strong Foundation in Technology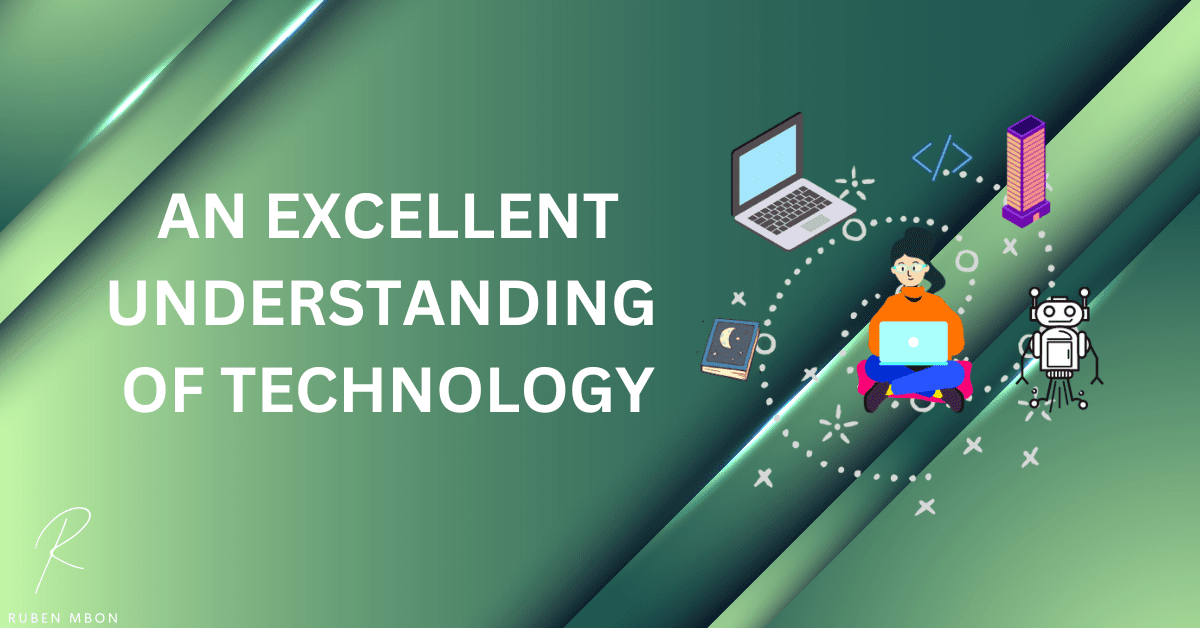 An excellent understanding of technology is essential for anyone wanting to pursue a career in cybersecurity. You should be no stranger to computer systems, networks, and programming languages.
If you don't have a background in tech, consider taking relevant online courses or earning a degree in computer science or a related field.
Familiarize Yourself with Cybersecurity Tools and Practices
To be successful in cybersecurity, you must be up-to-date on the latest tools and practices used to protect against cyber threats. This includes knowledge of firewalls, intrusion detection systems, and encryption techniques. You should also understand ethical hacking, digital forensics, and incident response strategies.
Keep Up with the Latest Cybersecurity Trends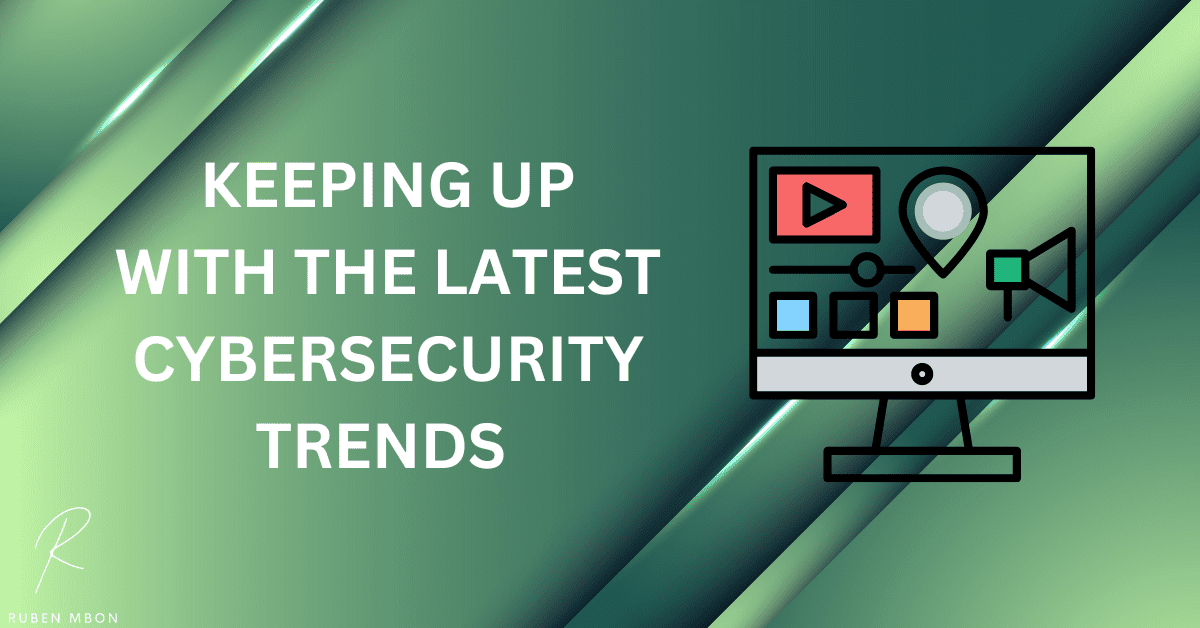 Cybersecurity is an ever-evolving field that requires professionals to stay abreast of the latest trends and threats. To do this, you should sign up for cybersecurity publications, attend industry events and follow thought leaders on social media.
Network and Acquire Experience
Networking is key in any field, including cybersecurity. This can be done by attending conferences, joining groups or organizations, and connecting with professionals in the field. Additionally, the experience can be gained through cybersecurity competitions, internships, or other practical opportunities.
Getting into the world of cybersecurity is no easy task. Still, by taking the right steps, such as researching various roles, gaining a solid foundation in tech, learning about tools and practices, and networking, you can set yourself up for success in this dynamic field.
How to Succeed in Cybersecurity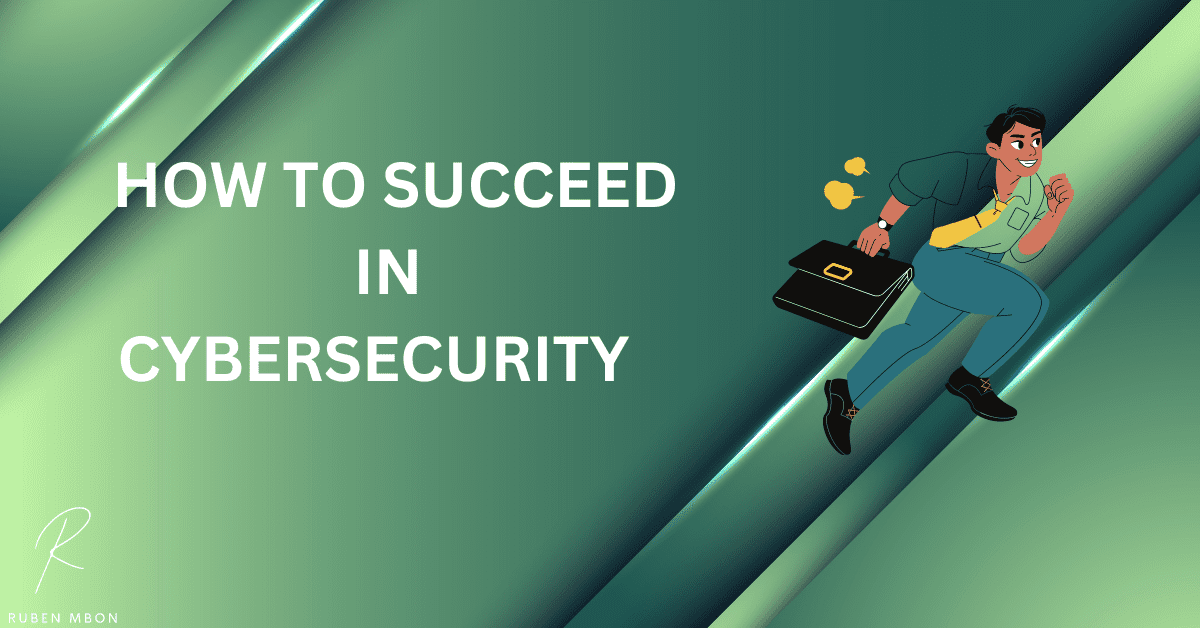 To succeed in cybersecurity, it's important to have the proper certifications, network with other professionals, and build a portfolio of work.
Certifications: Obtaining certifications is an essential part of succeeding in cybersecurity. Many employers look for candidates with specific certifications related to their area of expertise. Popular certifications include CompTIA Security+, Certified Information Systems Security Professional (CISSP), Certified Information Security Manager (CISM), Certified Ethical Hacker (CEH), and GIAC Security Essentials Certification (GSEC). These are all industry-recognized credentials demonstrating your technical proficiency in security concepts and principles.
Networking: Networking is another key component of success in cybersecurity. By connecting with other professionals, you can learn about new technologies, trends, best practices, job opportunities, etc., which can help you stay ahead of the curve when advancing your career. You can join professional organizations such as ISACA or ISSA to meet like-minded individuals who share similar interests and goals as you do. Additionally, attending conferences or webinars related to cybersecurity will allow you to connect with experts worldwide while learning more about the latest developments in this ever-evolving field.
Building a portfolio of work: is also crucial for those looking to succeed in cybersecurity, as it allows potential employers or clients to see what type of projects you have worked on before deciding whether they want to hire/contract you for future jobs/projects. Your portfolio should showcase any projects demonstrating your field knowledge and experience.
Additionally, try creating open-source tools or applications that show off your coding abilities. This will help set you apart from other applicants by showcasing your unique skill set.
Finally, writing and publishing blog posts or even books once already in the field will establish your authority and set you apart from your peers in the industry; after all, those are actions performed by just a few experts who have mastered the field.
Frequently Asked Questions
How Hard is Cyber Security for Beginners?
Cybersecurity can be daunting for beginners, but it doesn't have to be. With the right resources and guidance, anyone can become an expert in cyber security. Beginners should start by learning computer security basics, such as firewalls, antivirus software, and password management. They should also familiarize themselves with common threats like phishing scams and malware attacks. Finally, they should take advantage of free online resources or tutorials to gain more knowledge about cybersecurity principles and best practices. With dedication and practice, even beginners can become proficient in cyber security.
Is Cyber Security Harder than Coding?
No, cyber security is not harder than coding. Cyber security requires a different set of skills and knowledge than coding does. It involves understanding the complexities of networks, systems, and applications to identify potential vulnerabilities and protect them from malicious actors. Coding, however, focuses more on writing code that can be used to create software programs or websites. Both require technical expertise but are two distinct disciplines with unique challenges.
Is Cyber Security a Lot of Math?
No, cyber security does not require a lot of math. It is more focused on understanding the principles and techniques of computer networks, operating systems, applications, and data security. Cybersecurity professionals must know cryptography, authentication protocols, malware analysis, and prevention methods. They also need to be able to interpret system logs and use tools like firewalls or intrusion detection systems to protect against threats. While some math skills may be beneficial for certain aspects of cybersecurity work, it is not a requirement for most positions.
Why is Cybersecurity so Hard?
Cybersecurity is a complex field that requires an understanding of technology and human behavior. It can be challenging to stay ahead of the ever-evolving threats posed by malicious actors, as new vulnerabilities are constantly being discovered and exploited. Additionally, users often lack awareness about best practices for protecting their data online, leaving them vulnerable to attacks. Finally, organizations must invest in adequate security measures such as firewalls and encryption protocols to protect themselves from cyber-attacks. All of these factors contribute to the difficulty of maintaining a secure online environment.
Conclusion
Overall, succeeding in the world of cybersecurity requires hard work and dedication. It is important to obtain certifications that demonstrate your technical proficiency, network with professionals in the field, and build a portfolio of projects or applications demonstrating your expertise.
Additionally, staying up-to-date on the latest cyber security concepts and trends by reading publications and attending industry events can help you stay ahead of potential threats while giving employers an insight into how knowledgeable you are about security concepts and principles.
With these steps taken care of, you will be well on your way to becoming a successful cybersecurity professional!