Introduction
Did you know that the average person has 19 different passwords and that it takes an average of 10 minutes to remember a new password? This is just one example of how our increasingly digital lives have made managing passwords more difficult than ever. It's now estimated that we spend 11 hours a year trying to reset passwords!
Enter the password manager. While it may sound complicated, web-based password managers and other types of password managers are incredibly simple and effective tools that help you store, organize, and protect your passwords.
In this article, I'll explain everything you need to know about password managers and provide tips on choosing the right one for you.
What is a Password Manager?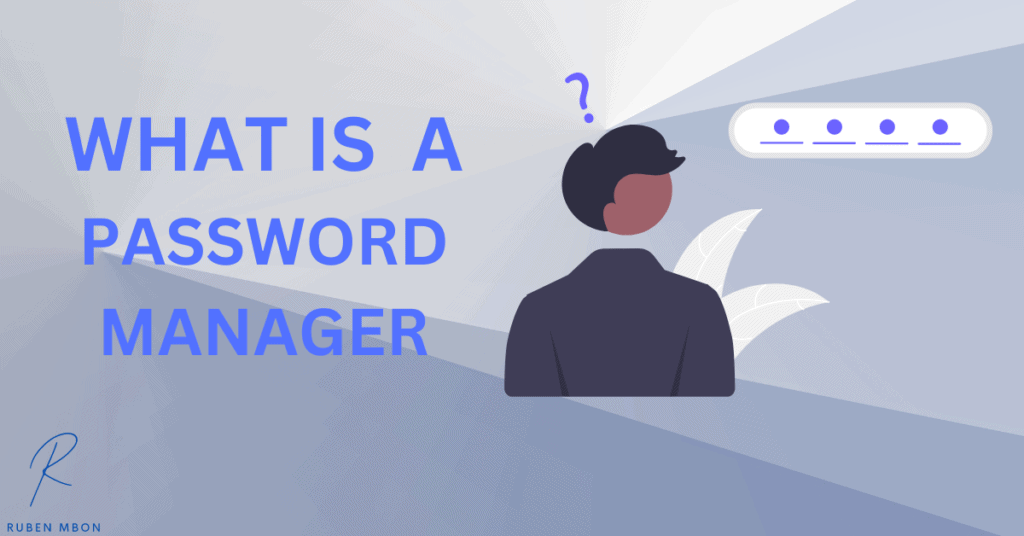 A password manager is a software application that helps you store, organize and manage your passwords in one secure place. It uses sophisticated encryption to protect your data from cyber criminals and other malicious actors, so you don't have to worry about forgetting or losing track of your passwords—or, worse, having them stolen by someone else.
Password managers can also help you create strong, unique passwords for all your accounts and applications.
They often have built-in features such as auto-fill capabilities, two-factor authentication (2FA) options, and even the ability to generate one-time passwords (OTPs). All these features make it easier to log into different websites and applications without remembering a different password.
How Does a Password Manager Work?
The password manager encrypts your passwords and other sensitive data into one secure database, usually stored locally on your computer. This encrypted database is then protected by a master password or passphrase that only you know.
Whenever you need to access sensitive information, the password manager will ask for this master password. Once entered, it can automatically fill in your login details for a website or application, allowing you to access it with just one click.
What are the Benefits of Using a Password Manager?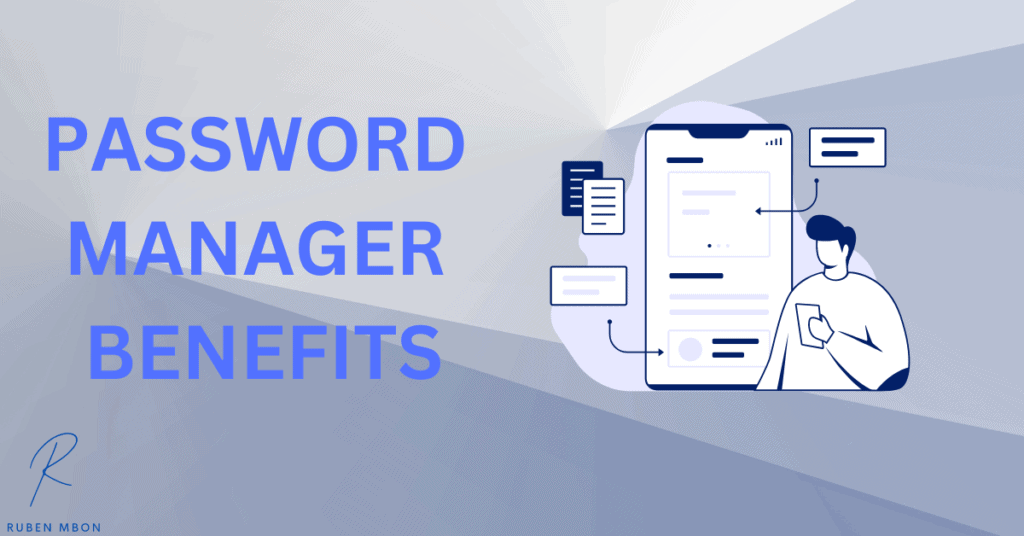 The advantages of using a password manager are clear. Having a secure, encrypted system for storing and managing your passwords means that you no longer have to remember complex strings of characters or risk forgetting them altogether.
Here are some of the top benefits of using a password manager:
Time Savings: With a password manager, you'll save time by not having to come up with strong passwords for each account. You can generate unique and secure passwords with just one click and then store them securely in your password vault.
Improved Security: By using a password manager, you'll be able to make sure all your passwords are unique and complex, which is essential for protecting yourself against data breaches. You'll also be able to monitor any suspicious activity on your accounts and ensure that the information stored in your password vault remains confidential.
Automated Password Changes: With a password manager, you'll be able to automate the process of changing your passwords regularly. This ensures that you're always up-to-date with security.
Easy Password Sharing: If you need to share passwords with a colleague or family member, you can easily do so securely through your password manager. You'll also be able to set up two-factor authentication for extra peace of mind.
Using a password manager is an important part of staying safe online. It's one of our best defenses against data breaches, identity theft, and other cyber attacks. So if you're looking for a way to increase the security of your online accounts, think about investing in a password manager today!
What Are the Disadvantages of Password Managers?
Despite the many benefits of password managers, there are also some disadvantages to consider. Here are a few of the drawbacks:
Centralized Database: Storing all your information in one database means that if it gets hacked, you risk losing access to all your accounts at once. That's why ensuring you use a password manager with the highest security standards is always important.
Cost: While most offline password managers offer free versions, some more advanced features may require a premium subscription.
Compatibility Issues: Password managers don't always work with all websites and applications, so double-check that your chosen one is compatible with the sites you use.
Password managers offer an effective way to securely store and manage your passwords. Just be sure to choose one with the highest security standards to stay safe online.
Types of Password Managers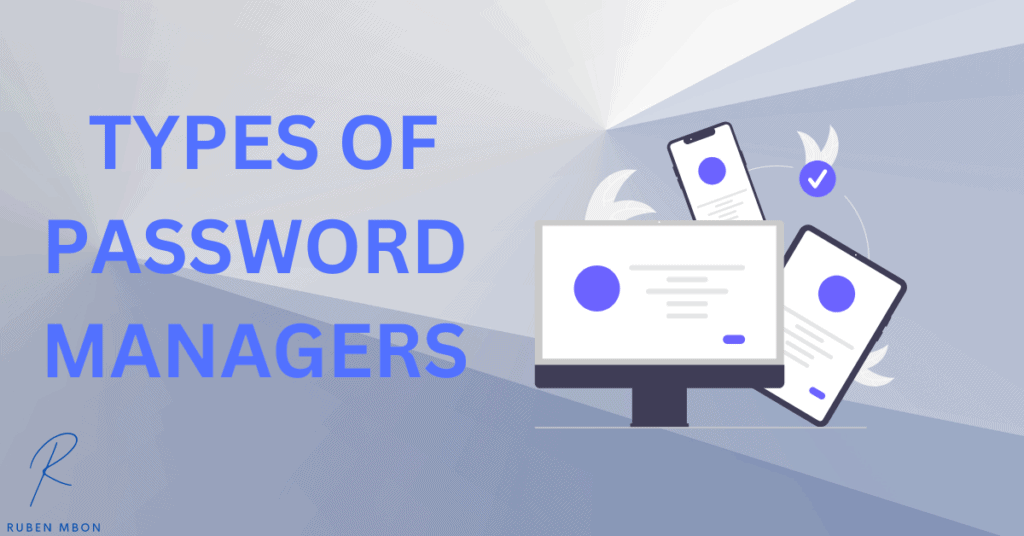 Password managers come in various types, from desktop applications to online services. Here are some of the most popular ones:
Desktop Applications: These password managers run directly on your computer and typically offer more security than online services. They also offer greater convenience since you don't have to remember multiple passwords for different websites or applications.
Online Services: These password management software store your passwords on a secure server, and you can access them from any device. They're usually easier to use but may not offer the same level of security as desktop applications.
Mobile Applications: Mobile password managers are specifically designed for smartphones and tablets, allowing you to conveniently manage your passwords on the go.
Regardless of your type of password manager, always ensure that it offers the highest security standards and meets your needs.
How to Choose the Right Password Manager
With the increasing data theft risk today, selecting a password manager that will help you keep your information secure is essential. Not all password managers are the same, so to make sure you pick the right one, here are some things to consider when selecting a password manager:
1. Security Measures
As mentioned above, security should be at the top of your list when selecting a password manager. Make sure that the one you choose has state-of-the-art encryption and two-factor authentication. These will guarantee that your saved passwords are safe and secure.
2. Ease of Use
The last thing you want is to spend hours figuring out how to use your password manager. Choose one with an intuitive interface and a user-friendly design. This way, you won't have to waste time getting used to the system before using it.
3. Compatibility
In today's world of multiple devices, your password manager must be compatible with all of them. Make sure the one you choose supports all the platforms and browsers you use. This will ensure that you can access your passwords stored from any device at any time.
4. Price
Finally, price is an important factor to consider when selecting a password manager. Different password managers have different pricing plans, including free password managers, so make sure you choose one that fits your budget and provides the features you need.
How to Use a Password Manager?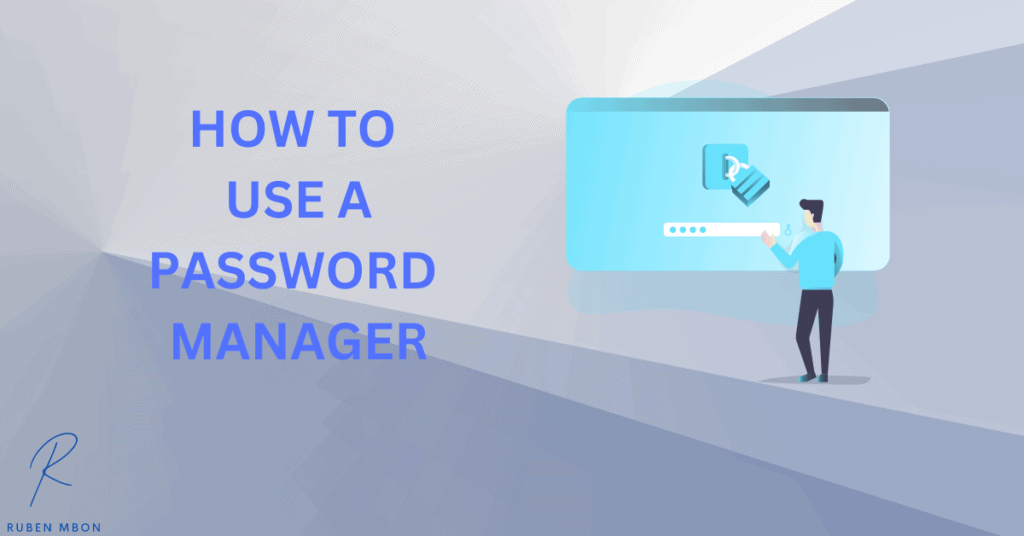 Once you've chosen the right password manager, it's time to use it. Here are some tips on how to get the most out of your password manager:
1. Create Strong Passwords
The whole point of a password manager is to keep your passwords secure. To do this, make sure you create strong passwords that include a combination of upper and lowercase letters, numbers, and symbols.
For example, generate passwords like "It'sA2StrongP@ssword!"
2. Update Your Passwords Regularly
It's important to update your passwords regularly to ensure their safety. A password manager can help you do this quickly and easily by generating new passwords for each account whenever you need them.
3. Use Different Passwords for Different Accounts
It's best practice to use different passwords for each account so that your other accounts won't be affected if one is compromised. A password manager can help you generate unique passwords for each account.
4. Store Passwords Securely
Finally, ensure you store all your passwords securely in the password manager and never share them with anyone else. This will ensure that your random passwords are safe from prying eyes.
These tips should help you get the most out of your password manager and secure your information. By following these steps, you can be sure that your data is safeguarded against theft and misuse.
Tips for Creating Strong Passwords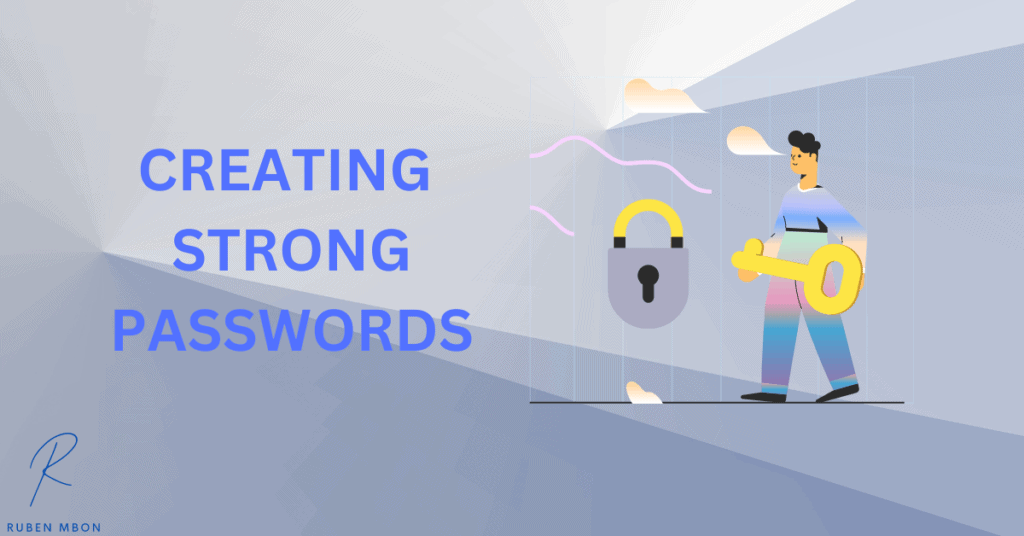 When creating a password, it is important to use something that will be difficult for someone else to guess. Here are some tips on how you can create strong passwords that will be hard to crack:
1. Use a combination of uppercase and lowercase letters, numbers, and symbols in your password. This makes it more difficult for someone to guess it.
2. Avoid using passwords that are easy to guess, such as your name, birthday, or pet name. Create something unique and complex.
3. Make sure that each password you use differs from the others so that if one account is compromised, the other accounts remain secure.
4. Change your passwords regularly, and store them in a secure place, such as a password manager.
5. Avoid using the same password for multiple accounts, even if they are different accounts (e.g., email, bank account, etc.).
6. Don't use the same password for too long; change it regularly.
7. Use multi-factor authentication when possible. This adds an extra layer of security to your accounts and makes it difficult to access your account even with a compromised password.
These tips help keep your accounts safe from hackers and malicious individuals. However, even if you use a strong password, it's always best to use a password manager to store your passwords in a secure place. This will ensure that even if someone does guess your password, they won't have access to your accounts.
Are Password Managers Safe?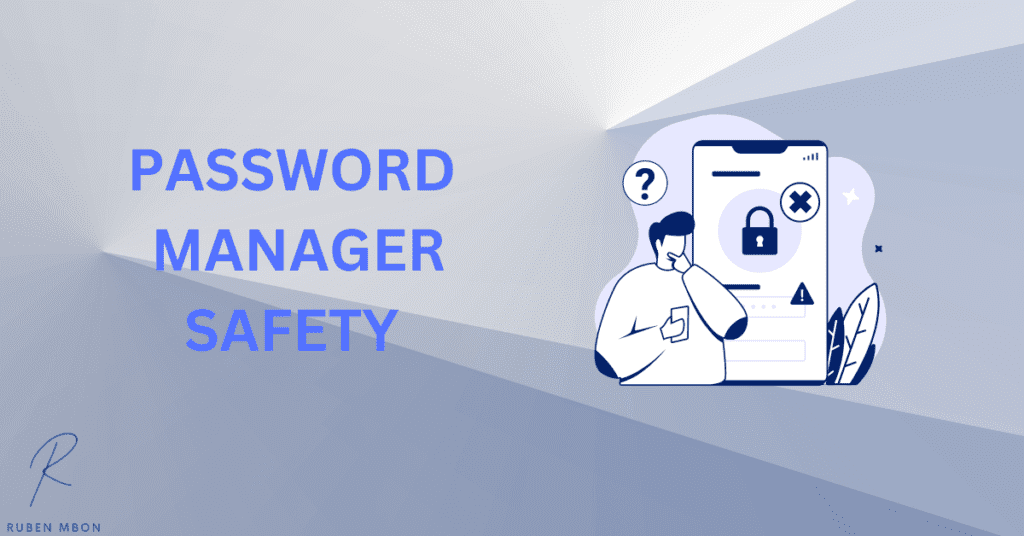 If you're wondering are password managers secure, then the short answer is yes! Compared to the alternative. However, it is important to remember that the most secure software can still be vulnerable, so always keep in mind security best practices.
Password managers are a secure way to store your passwords and other sensitive information. All user data is encrypted and stored in an offline vault that can only be accessed with the master password you create.
No one else can access your passwords without knowing this master password, not even the developers of the password manager itself.
Additionally, these services employ advanced security measures such as two-factor authentication and biometric identification to make sure that even if someone knew your master password, they wouldn't be able to access any of your data.
The Best Ways to Keep Your Passwords Safe (Password Manager Best Practices)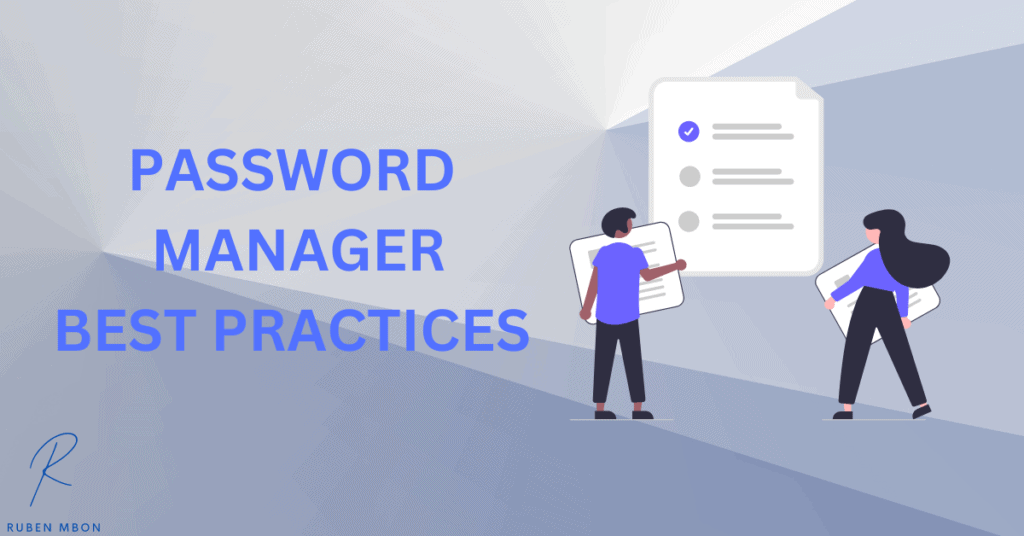 One of the best ways to keep your passwords safe is to use a password manager. A password manager can create complex and unique passwords for each website you visit and store them securely in an encrypted database that only you have access to.
This ensures that even if one of your accounts gets compromised, the hacker won't be able to access any other accounts using the same password.
Password managers also offer other great features, such as auto-filling login information, generating secure passwords, and alerting you of any data breaches or suspicious activity on your accounts.
By using a password manager, you can protect yourself from malicious actors who want to gain access to your personal information.
You can also enable multi-factor authentication (MFA) with your password manager for extra security. MFA requires you to use at least a second authentication method, such as your phone or tablet, to sign in, adding an extra layer of protection.
Most password managers will allow you to store information like credit card details, bank account numbers, and other sensitive data. This is useful if you need to fill out forms online or make purchases without remembering multiple passwords.
Finally, password managers also come with additional features, such as a password generator, which can help you create complex and secure passwords for each of your accounts.
The Future of Password Managers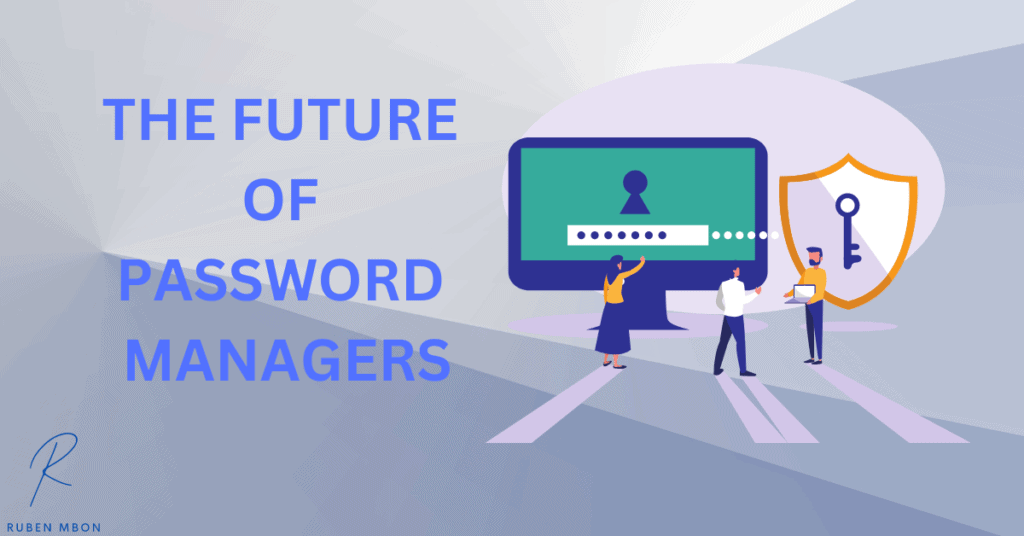 As technology continues to evolve, so do the features and capabilities of password managers. In the future, we can expect even more convenience and security from these tools.
For example, many password manager applications now utilize biometric authentication methods such as face recognition or fingerprint scanning for easy but secure access. This allows users to unlock their devices using unique physical characteristics rather than having to remember complex passwords.
Additionally, as machine learning and artificial intelligence evolve, we can expect password manager applications to become even more intuitive. For example, some apps are already capable of analyzing user behavior to create passwords that are both secure and memorable.
Similarly, many future password managers may be able to automatically detect suspicious activities and alert users if their account is ever compromised. This could help keep user accounts safe from malicious attackers.
Overall, password managers are an invaluable tool for managing multiple online accounts securely and efficiently. As technology continues to evolve, we can expect even more features and capabilities from these tools in the future.
With all of the convenience and security benefits that a password manager can provide, it's no wonder why they are becoming increasingly popular. With the right password manager, you can finally say goodbye to struggling to remember your passwords!
Conclusion
A password manager is a tool that can help you keep track of your passwords and other sensitive information. With the right security measures in place, you can be sure that your data is safe and secure. Although there are some drawbacks to using a password manager, such as remembering one master password, its advantages far outweigh any risks.
A password manager can help you stay organized and secure your data, making it an essential part of any good digital security strategy. With the right product and knowledge, you can stay safe online with a password manager.