Introduction
Malware continues to be a serious threat for both individuals and companies, with the number of occurrences at 2.8 billion in the first half of 2022 alone and 5.4 billion in 2021. To better safeguard your business or yourself from these threats, this blog post provides an uncomplicated guide to understanding malware.
We'll begin by defining it and reviewing available malware categories, such as viruses, Trojans, worms, ransomware, and others. We'll also detail how malware is distributed and how it can harm a victim's computer. Last but not least, we'll offer advice on defending against malware attacks, preventing them, and what to do if your company becomes a victim.
What is Malware?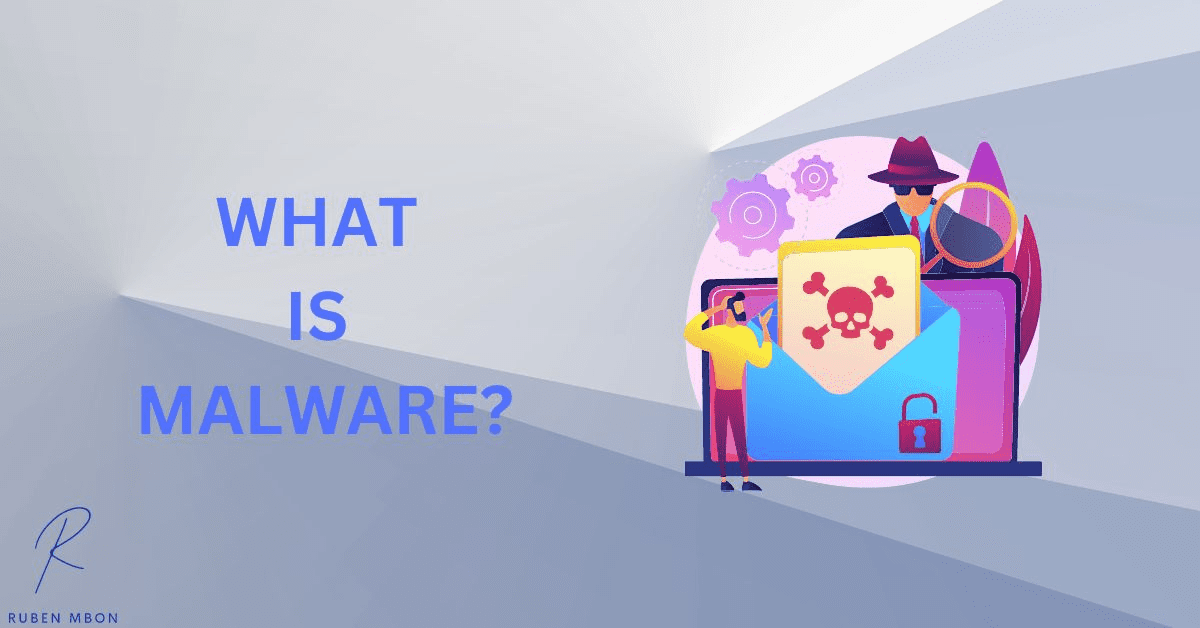 Any software intended to damage or abuse a computer system is known as malware. It may appear as viruses, worms, Trojan horses, ransomware, and other threats. Cybercriminals frequently employ malware to steal sensitive data, access systems and propagate harmful software to other machines.
History of Malware
Malware has a long history, with some of the earliest versions emerging in the 1970s during the early stages of computing. The Creeper virus, a self-replicating program made to go from one computer to another via the ARPANET network, the precursor to the internet, was one of the first instances of malware. The Elk Cloner virus, a boot sector virus that plagued Apple II computers, was another early instance of malware.
Over time, malware has evolved and become more sophisticated. In addition to viruses and worms becoming increasingly prevalent, ransomware also debuted in the 1980s and 1990s. Malware spread and evolved with the development of the internet and the popularity of personal computers, with new varieties like spyware and adware appearing. With the emergence of fileless and mobile malware and the growing usage of artificial intelligence by malware creators, malware has continued to advance in the twenty-first century.
Types of Malware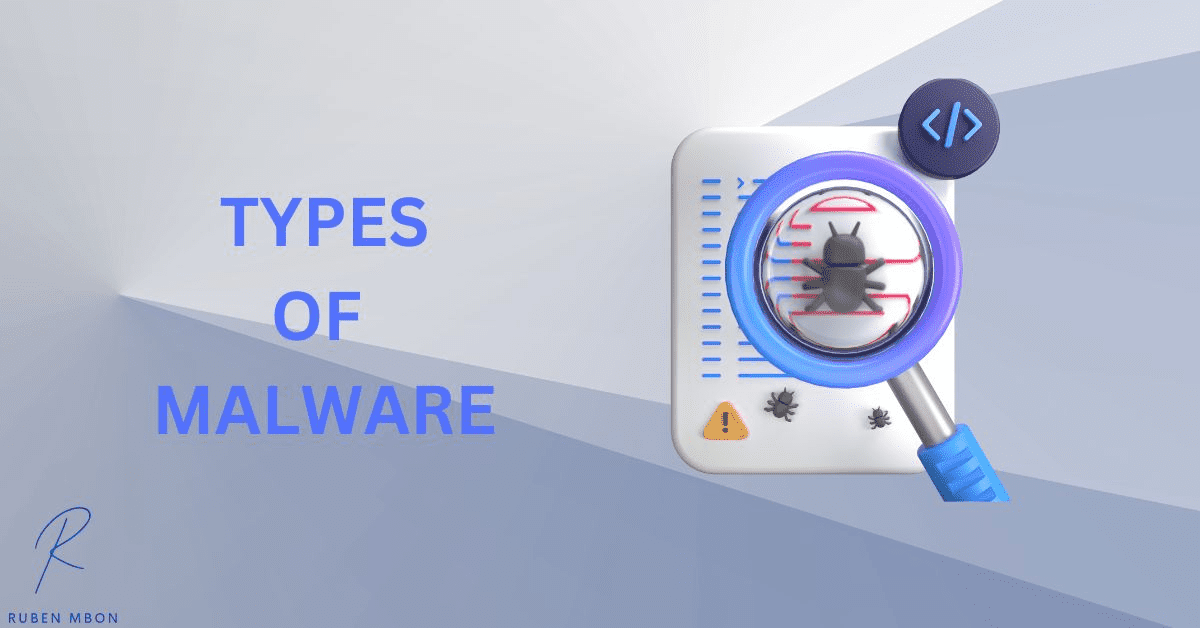 Malware comes in various forms, each with its properties and ways of functioning. Typical forms of malware include:
Virus: Self-replicating software that spreads from one machine to another by affixing to other programs or files.
Trojan: A malicious program that poses as a trustworthy program to access the victim's computer or steal sensitive data.
Worm: A computer program that uses a network to spread from one machine to another, frequently without the user's awareness.
Ransomware: Files belonging to a victim are encrypted by ransomware, which then demands payment from the victim to decrypt the files.
Adware: Displays intrusive or unwanted advertisements on an infected computer.
Spyware: Follows a victim's movements and gathers private data without their knowledge. This can range from a potentially unwanted program downloaded from a malicious website to executable files developed by malware authors.
Rootkit: A tool that grants an attacker access to a victim's computer and secretly lets the attacker take over the system.
Banking malware: Software made to steal credit card numbers and other sensitive financial data.
Cryptojacking malware: Uses a victim's computer to mine cryptocurrency without their knowledge or consent.
Mobile malware: Specifically targets mobile devices, such as smartphones and tablets.
Industrial control system (ICS) malware: Targets industrial control systems, such as those used in critical infrastructure.
Fileless malware: Does not rely on traditional delivery methods, such as files or executables.
How Does Malware Spread?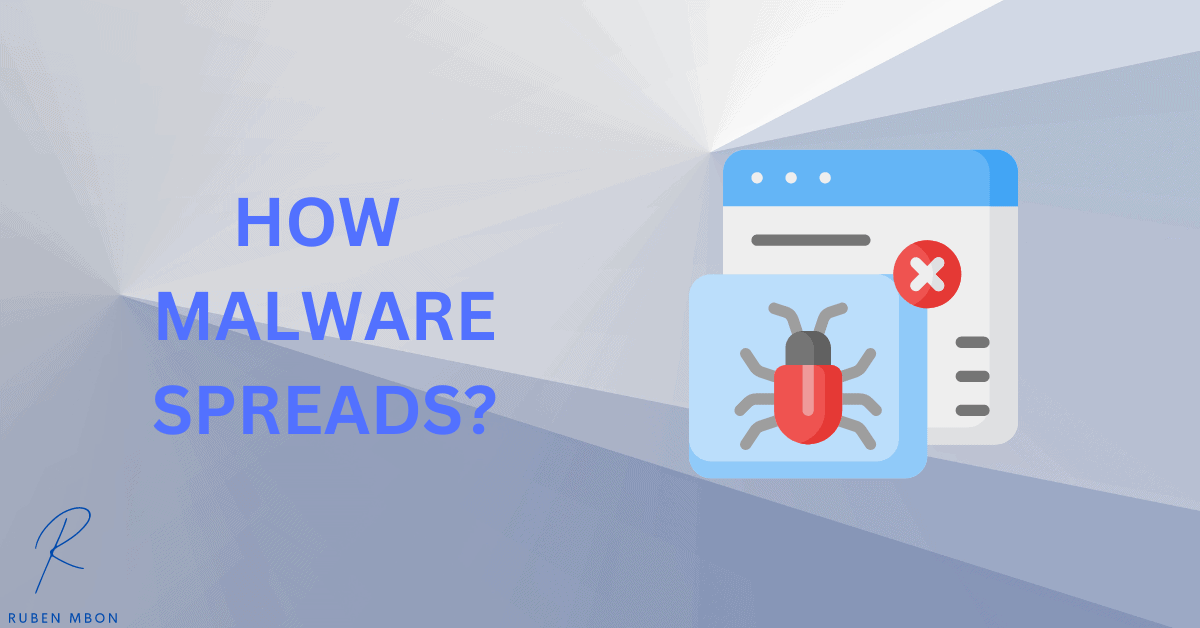 Malware can spread through various vectors, including bundled software, malicious websites, and email attachments. Typical techniques for malware distribution include:
Email attachments: Email attachments are frequently used to propagate malware, especially when the email's sender is given as a reliable source. Open attachments with caution, especially if you weren't expecting to get them.
Infected websites: Malware can also spread through infected websites, mainly if the website is built to take advantage of flaws in your operating system or web browser. It's crucial to exercise caution while accessing unknown websites and to keep your operating system and applications up to date.
Software bundles: Malware is frequently installed on a victim's machine without that victim's awareness. You should exercise caution when downloading and installing software, especially from unreliable sources.
Symptoms of a Malware Infection
There are several signs that a computer or other device has malware.
Pop-up windows that appear out of the blue are a common sign of malware infection. These pop-ups could occur when you are online browsing or even when your gadget is not in use. These pop-ups might try to induce you to download malicious software or include links to nefarious websites.
Another common sign of malware infection is slow performance. If your device has malware, you might notice that opening and running programs take longer than usual or that the device freezes or crashes without warning. This can be annoying and make using your device difficult.
Additionally, strange error messages could be a sign of malware infection. These error messages could occur when you first turn on your device or while using it. These error messages could be linked to the malware or brought on by the virus interfering with other services or programs on your device.
Another possible sign of malware infestation is a change to the system settings. You might notice that your browser settings have been modified, your homepage has changed, or you are being routed to unknown websites. These alterations could result from malware trying to take over your device or gather private data.
If you notice any of these signs, you should scan your device with security software and take any removal instructions given. If you ignore these signs, your device may become open to other attacks and suffer data loss or other problems.
How to Prevent Malware Infections?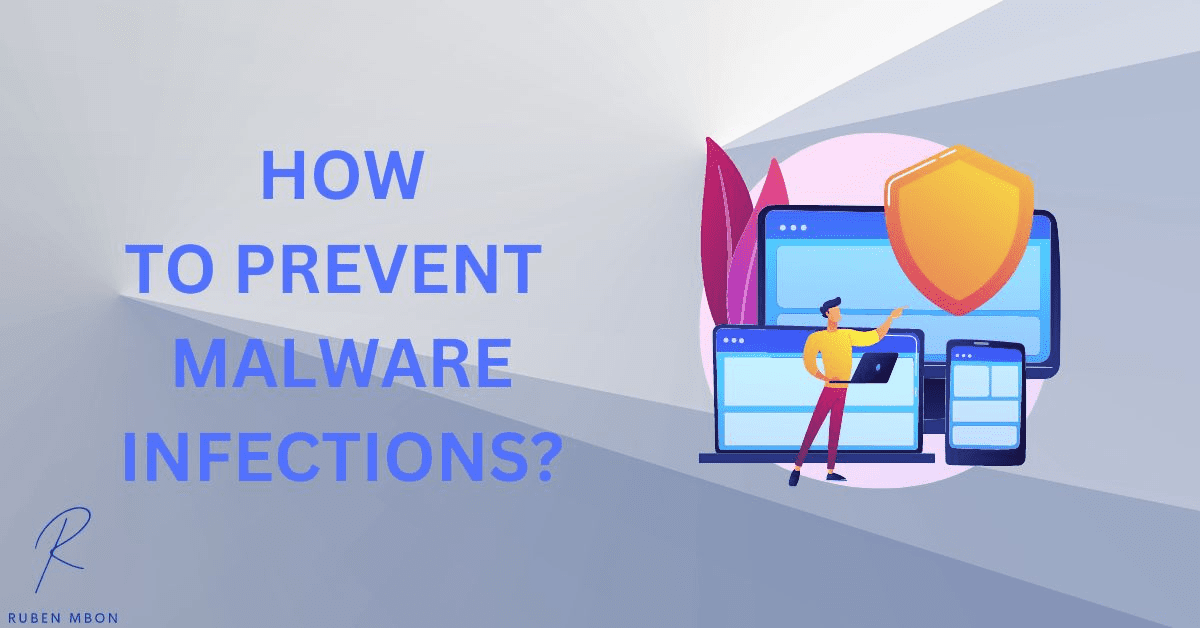 You can take several actions to stop malware infections:
Use security software: Installing security software on your computers, such as antivirus or endpoint detection and response (EDR) software, is one of the best ways to stop malware attacks. Before it can do any damage, this program can aid in detecting and eliminating malware.
Update your software and operating system: Updating your software, and operating system is a crucial step you can take to prevent malware attacks. This can aid in preventing weaknesses that malware might exploit.
Use caution while installing and downloading software: Use caution when installing and downloading software, especially from unreliable sources. To ensure that the software is trustworthy and not harmful, read reviews and research before installing it on your computer.
Be careful when visiting new websites, particularly if you get a link to the site from an email or message from an unidentified source. It is critical to understand that some websites exist solely to distribute malware.
Opening email attachments with caution: Use caution while opening them, especially if you weren't expecting to get them or if they came from an unreliable source. Knowing that some email attachments are made to spread malware is crucial.
Use secure passwords: Using one-of-a-kind passwords will help stave off malware attacks. Avoid using the same password across several accounts to create and store secure passwords. Instead, think about using a password manager.
Enable two-factor authentication: Adding a second layer of security against malware infestations is possible by enabling two-factor authentication. Users must submit extra information to enter their accounts, such as a code texted to their phones.
How to Detect Malware?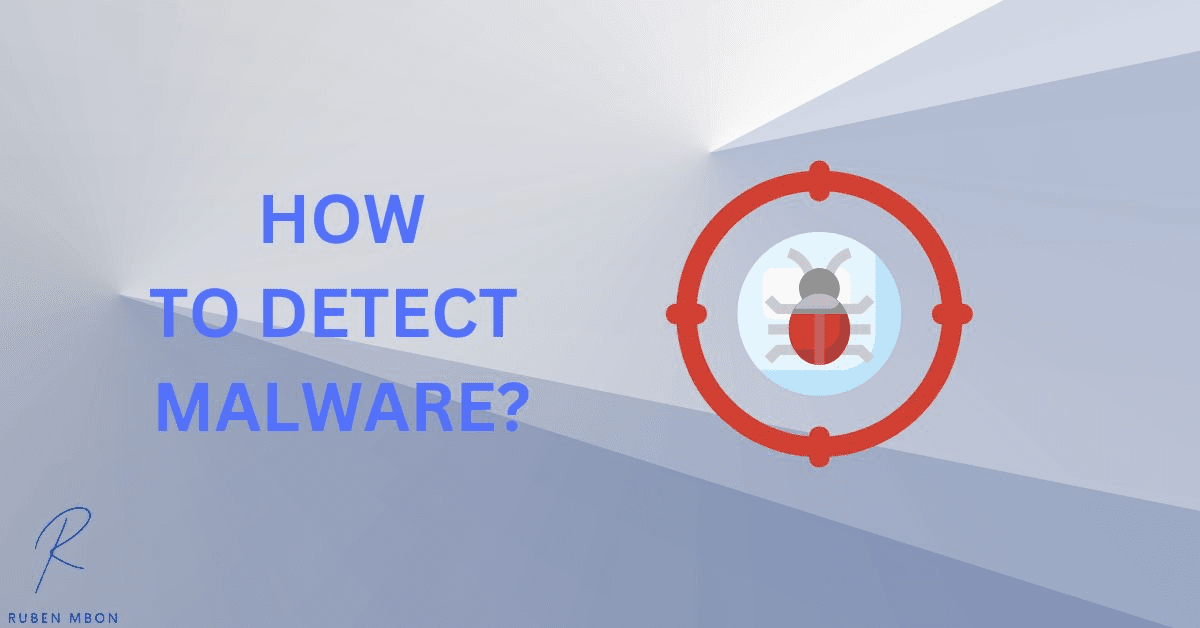 There are several signs that you may have been infected with the malware:
Unfamiliar or suspicious programs: You might have malware on your computer if you see any strange or suspicious programs running. These applications can consume system resources, slow down your computer, or display intrusive adverts.
Files that are unknown or suspect: If you find unfamiliar or suspicious files on your computer, malware may have infected it. These files could be difficult to delete or erase since they might be concealed or posed as valid files.
Strange or suspicious browser extensions: If you find unfamiliar or suspect browser extensions installed in your web browser, you may have been infected with malware. These extensions might display unwanted adverts or track your online activities.
Unusual or suspicious network activity: You may have been infected with malware if you see unusual or strange network behavior on your computer. Unexpected network activity or connections to unknown servers may be examples of this.
How to Remove Malware?
There are various measures you can take to get rid of the malware if you think you might have been affected by it:
Use security software: Installing security software like antivirus software on your computer is one of the best ways to eliminate malware. Before it can do any damage, this type of software can aid in detecting and eliminating malware.
Update your operating system and software: Updating your operating system and applications can aid in preventing vulnerabilities that malware can take advantage of.
Use System Restore: You might be able to return your computer to a prior state using the "System Restore" feature if you cannot eradicate the infection using security software. This can assist in removing the malware and cleaning up your system.
Use a malware removal tool: You may clean up malware from your computer with one of the many available tools. These programs can be helpful when conventional security software cannot detect and remove the infection because they are made mainly to do so.
The Impact of Malware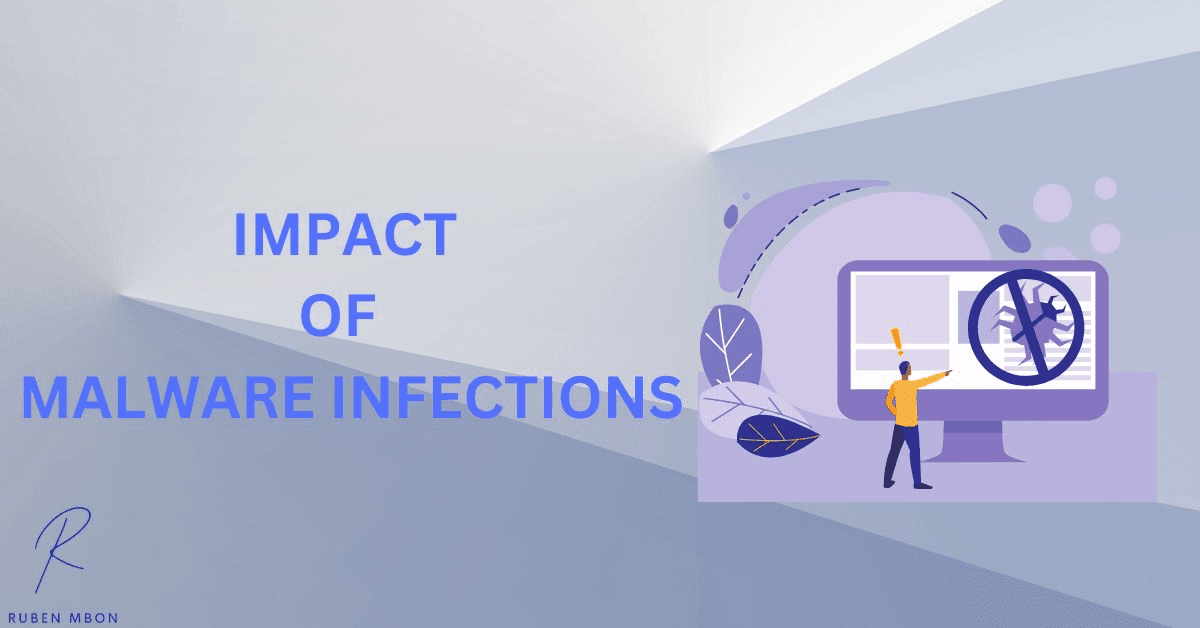 Malware can have a significant impact on both individuals and organizations. Malware could have a variety of negative effects, including:
Data loss: Malware can be used to steal sensitive information, including login credentials, financial data, and personal data. This could result from identity theft, financial loss, and other harmful consequences.

Loss of access to systems: Malware can be used to access systems, which could result in genuine users losing access. This may seriously inconvenience customers and impede business operations.

Damage to systems: Malware can cause damage to systems, including deleting or corrupting files, altering system configurations, and more. Downtime and expensive repairs may result from this.

Operations disruption: Malware can disrupt operations, resulting in lost revenue and productivity.

Damage to reputation: Malware infestations may harm a company's reputation, resulting in lost clients and diminished trust.
The Financial Impact of Malware
Malware may be expensive, both for individuals and businesses. The following are some possible malware-related costs:
Costs of remediation: For enterprises sensitive to this issue, remediation procedures from malware can be expensive. This may include the price of replacing or repairing broken systems, data restoration, and other expenses.

Costs of downtime: Malware downtime can be expensive, especially for businesses. This may cover the expense of missed income, productivity, and other things.

Legal fees: In some circumstances, a malware infection may put an organization at risk for legal fees. This may involve the price of paying settlements or defending against legal action.

Costs of reputation: A malware infection may harm an organization's reputation. This can include the price of lost clients and diminished faith.
The Role of Government Agencies in Fighting Malware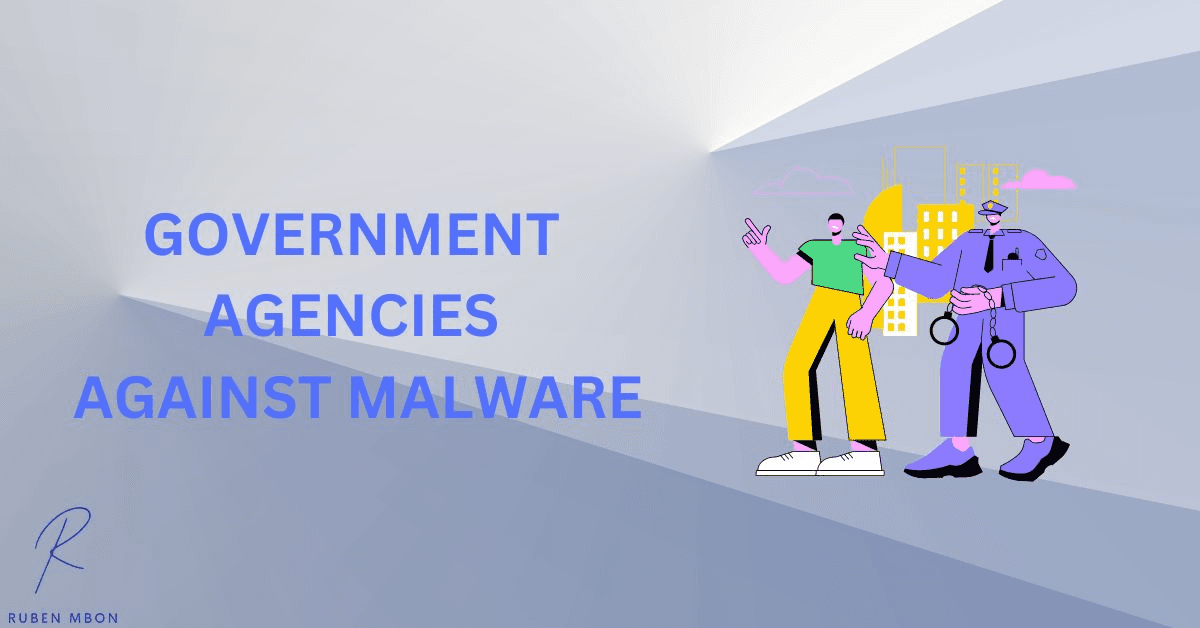 Governmental organizations are crucial in fighting malware and defending against online dangers. Among the ways that government organizations combat malware are:
Providing information and resources: Government agencies, such as the Department of Homeland Security in the United States, often provide information and resources to help individuals and organizations protect against malware. Information about recommended practices, warnings of emerging dangers, and more may be included.
Investigating and prosecuting cyber crimes: Government agencies are responsible for investigating and prosecuting cyber crimes, including malware attacks. This may aid in preventing further assaults and bringing offenders to justice.
Working with industry partners: Government agencies often work with industry partners to share information and resources and to develop strategies for fighting malware. This may enhance a country's or region's security posture.
The Role of Businesses in Fighting Malware
Businesses may help battle malware and defend themselves from online threats.
Businesses can battle malware in many ways, including:
Putting security measures in place: Employing security measures like security software, strong passwords, and two-factor authentication can help businesses combat malware. This can lessen the likelihood of a successful attack and help to prevent malware infections.
Providing employee training: Providing training on cyber security best practices can help reduce the risk of a successful malware attack. This could involve instruction on how to spot and prevent phishing scams, create secure passwords, and other things.
Developing an incident response plan: Making an incident response plan can help firms productively react to malware infections. This can involve steps for locating the malware, containing the infestation, and cleaning up the systems.
Working with government agencies and industry partners: Businesses can also help to fight malware by working with government agencies and industry partners to share information and resources and to develop strategies for combating cyber threats.
The Role of Users in Fighting Malware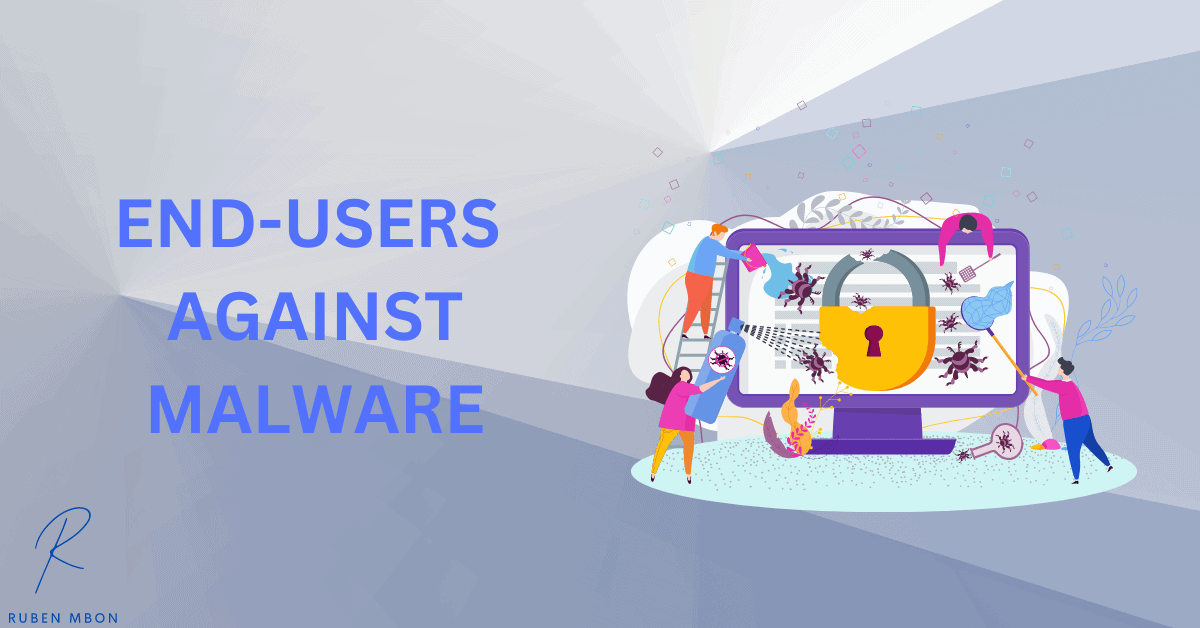 There are several ways that individual users can help and support in fighting against malicious files:
Stay informed: Users need to know malware's current risks and potential impacts. One strategy is reading cybersecurity news and blogs, subscribing to alerts and newsletters, or attending training workshops. This allows them to protect themselves against cyber threats and educate others about the same.
Practice good cybersecurity hygiene: Everyone can help to prevent malware by exercising proper cybersecurity hygiene. This includes creating strong and individual passwords, regularly updating their devices and software, and refraining from hazardous online activities such as opening unfamiliar emails or visiting untrusted websites.
Report and respond to malware: Individuals can make a difference in combating malware by reporting and responding when they recognize it. This could be done by reaching out to relevant authorities or working with IT personnel to resolve this issue.
Advocate for better cybersecurity: Individual users can work to protect against malware by advocating for improved security protocols and regulations on a local, national, and international basis. This may include joining cybersecurity awareness campaigns while voicing their worries regarding cyber safety through contacting decision makers or showing support towards organizations and initiatives that promote secure online environments.
Malware on Mobile Devices
Malware can harm mobile devices like tablets, mobile phones, and traditional computer systems. The following are some examples of how malware might infiltrate mobile devices:
Downloading infected apps: Downloading malicious programs from app stores or other sources might propagate malware. It is crucial to exercise caution and only download from reliable sources while downloading apps.
Visiting malicious websites: Mobile devices can also get malware infections via malicious websites, especially if their security software is out-of-date.
Receiving infected text messages: Infected text messages, which may contain attachments or connections to malicious websites, can also transmit malware. Receiving text messages from unidentified senders should raise certain red flags.
Malware on Macs or iOS
Mac or iOS devices are not immune to malware, though they are typically considered less susceptible than Windows PCs. Malware can infect Macs in several ways, including through the download of malicious programs, access to malicious websites, and receipt of malicious email attachments. Macs should be secured with security software, and users should use caution while downloading and installing software and accessing unknown websites.
Malware on Android Devices
Android-based smartphones and tablets are susceptible to malware infection. Downloading malware-infected apps, going to malware-infected websites, and receiving malware-infected text messages are frequent ways that Android devices might get malware infections. Android devices should be secured with security software, and users should exercise caution while downloading and installing apps and when accessing unknown websites.
Fileless Malware
A form known as "fileless malware" infects a machine without using conventional files. Instead, it is intended to access a system by taking advantage of flaws in reliable applications and services. Because it does not leave behind conventional malware files, it may be challenging to detect and delete. You should use security software to help protect against fileless malware and keep your operating system and software updated.
The Future of Malware
New risks are always emerging, and malware is still evolving. The following are some trends and advancements in the realm of malware:
The rise of ransomware: Ransomware attacks have become increasingly common in recent years, with attackers demanding payment to restore access to systems or data.
The rise of mobile malware: As mobile devices become increasingly prevalent, mobile malware is also rising. Malware that targets Android smartphones and malware that targets other mobile platforms are both included in this.
The rise of fileless malware: Fileless malware, which does not rely on traditional files to infect a system, is becoming an increasingly common threat.
The rise of AI-powered malware: Some researchers predict that malware will become increasingly reliant on artificial intelligence (AI) in the future, allowing it to adapt and evolve more quickly.
The rise of nation-state-sponsored malware: There is also concern about the increasing use of malware by nation-states for espionage and other purposes.
Frequently Asked Questions
Whats malware means?
Malware is a destructive piece of software intended to impair or exploit computer systems. Not only can it disrupt operations and steal data, but it also compromises system security.
What are the 4 main types of malware?
When it comes to malware, the 4 main types are viruses, worms, Trojan horses, and ransomware. Each has unique features and can wreak havoc on computers with varying levels of destruction.
Is malware a virus yes or no?
Malware is not necessarily a virus. It is a broad term encompassing many types of malicious software, including viruses, worms, Trojan horses, ransomware, and spyware.
How do I remove malware?
You can use antivirus software, an endpoint detection and response (EDR) tool, or a malware removal tool to remove malware. You can also try manually removing the malware by deleting the infected files and running a system scan or using the "Restore System" feature on your computer.
Conclusion
It is crucial to take precautions against malware since it poses a serious threat to both people and businesses. As part of this, you should use security software, maintain your operating system and software up to date, use caution while downloading and installing software, and avoid accessing untrusted websites. A malware infection incident response strategy and collaboration with government organizations and business partners to exchange resources and develop methods for thwarting cyber attacks are also vital.