Introduction
Phishing attacks are a menace to both organizations and individuals.
Spear-phishing is a term for phishing attacks that identify a specific person or organization as its target. The overall objective of such an attack can include anything from stealing sensitive company data and account credentials to planting malware on victim systems.
As these types of threats have become more common, companies need to take steps toward identifying and mitigating them before they reach users' inboxes. If they make it through the environment, responding promptly to resulting incidents is crucial.
In this blog, I'll discuss 21 easy ways to protect against spear phishing attempts in your organization.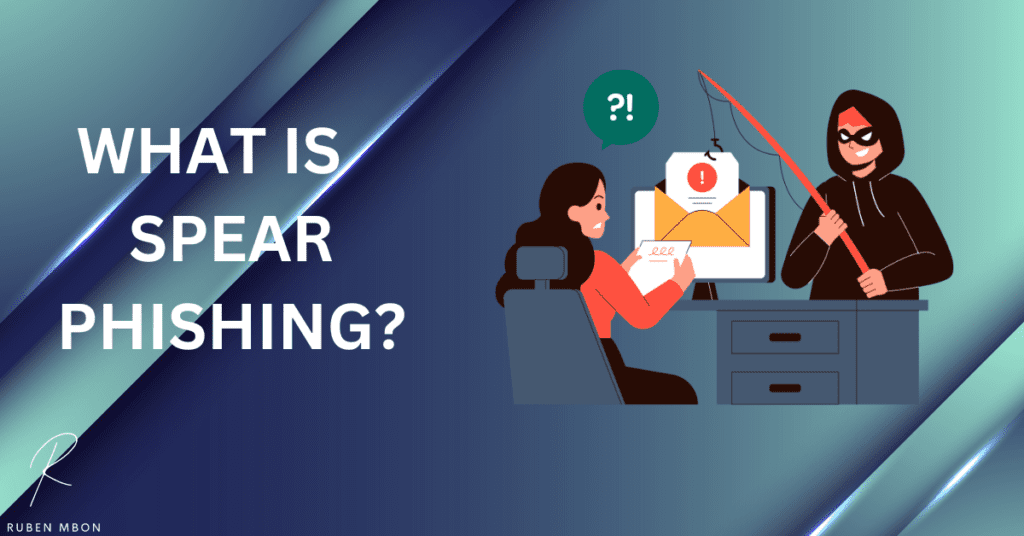 What is Spear a Phishing Attack?
Spear phishing is a cyber-attack aimed at a specific individual or organization using email to steal valuable information, damage computer systems, or cause financial harm.
Unlike other phishing attacks, which indiscriminately target large numbers of people, spear phishing attacks are sent to specific victims, making them more challenging to identify and prevent.
These attacks may be disguised as genuine emails from recognizable sources such as banks, government agencies, or trusted colleagues, and they might contain malicious attachments or fraudulent links.
They could also trick victims into providing sensitive information such as banking credentials or passwords. Because spear phishing campaigns are highly personalized, anyone can be a potential victim — regardless of their cybersecurity knowledge level.
How Spear Phishing Works?
In spear phishing, cybercriminals usually have some knowledge about the person or group of people they are targeting, and they use this information to craft emails that look legitimate.
Spear phishers will research potential targets in advance and send emails from various spoofed or previously compromised accounts, making them difficult to detect because they are designed to look like a trusted source.
These messages typically appear credible at first glance and use social engineering techniques to try and deceive the recipient into providing sensitive data, clicking a malicious link, or downloading a malicious attachment.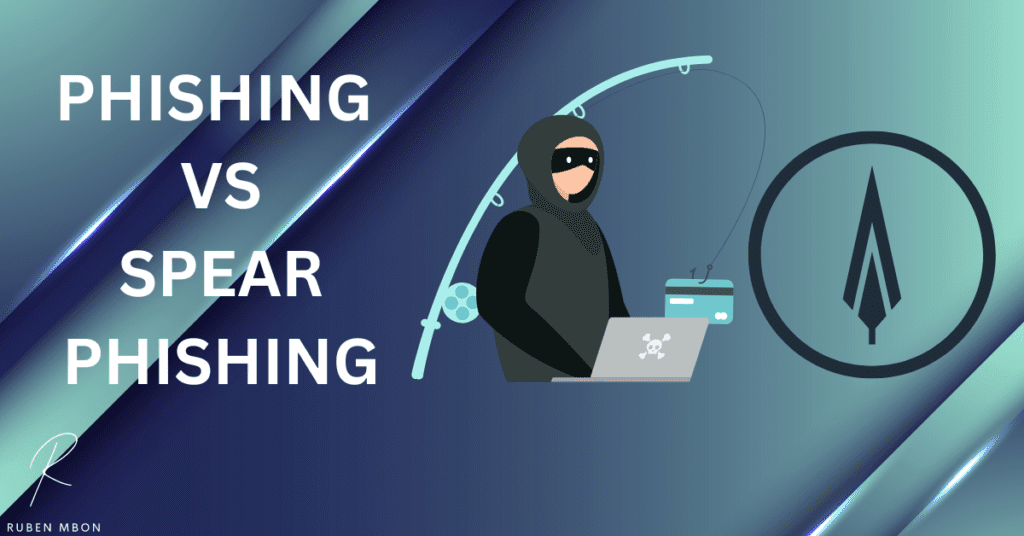 What is the Difference Between Phishing and Spear Phishing?
Phishing is cyber-attack tactic attackers use to steal personal, sensitive data, such as usernames and passwords.
Victims are usually sent emails with malicious links to fake websites that appear authentic, prompting them to enter their personal information. While effective at stealing data, phishing can be easily detected due to its generic nature.
Spear phishing is a more focused attack targeting specific individuals or groups.
The spear phisher creates personalized messages from legitimate companies or colleagues to convince victims to click on malicious links or disclose confidential information. As spear phishers use personal details about their targets taken from public sources (social media profiles) or leaked databases, it can be much harder to detect than regular phishing attacks.
The Risks of A Spear Phishing Attack
Spear phishing is a serious threat to individuals and organizations, as it can easily go unnoticed and cause significant damage.
Some of the risks associated with spear phishing include financial loss, identity theft, system compromise, brand and reputation damage, and business disruption.
These risks are similar to the ones facing targets of clone phishing. You can learn more about clone phishing HERE.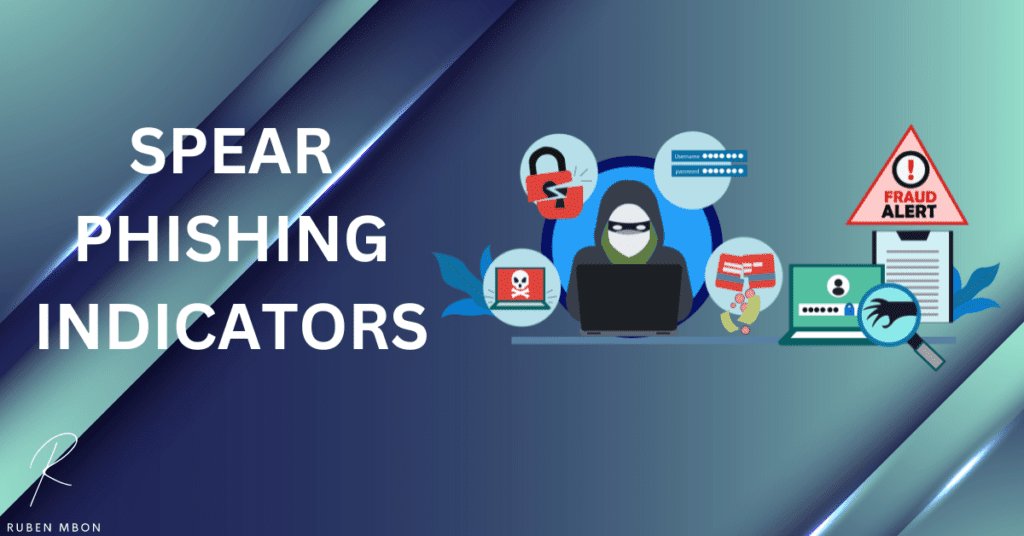 Common Indicators of a Spear-phishing Attack
Spear-phishing attacks pose a severe risk to businesses of all sizes. Every day, cybercriminals are creating increasingly sophisticated scams to trick unsuspecting individuals into providing valuable information or financial assets.
As such, organizations need to be aware of the common indicators associated with spear-phishing attacks to mitigate their risks accordingly.
Businesses should watch out for emails from untrustworthy senders, and email requests that lack personal details, emails with threatening subject lines or messages, requests for sensitive information or login credentials, and unsolicited attachments.
Additionally, spear-phishing emails often contain misspelled words or unprofessional grammar, which can indicate an attempt at malicious deception.
The more familiar your organization is with the typical indicators of spear-phishing attacks, the better equipped it will be to handle potential security threats.
Steps to Protect Against Spear Phishing Attacks
There are four main categories of security controls that, if utilized together as much as possible, can help protect organizations from spear phishing attacks: Preventive, Detective, Corrective, and Administrative.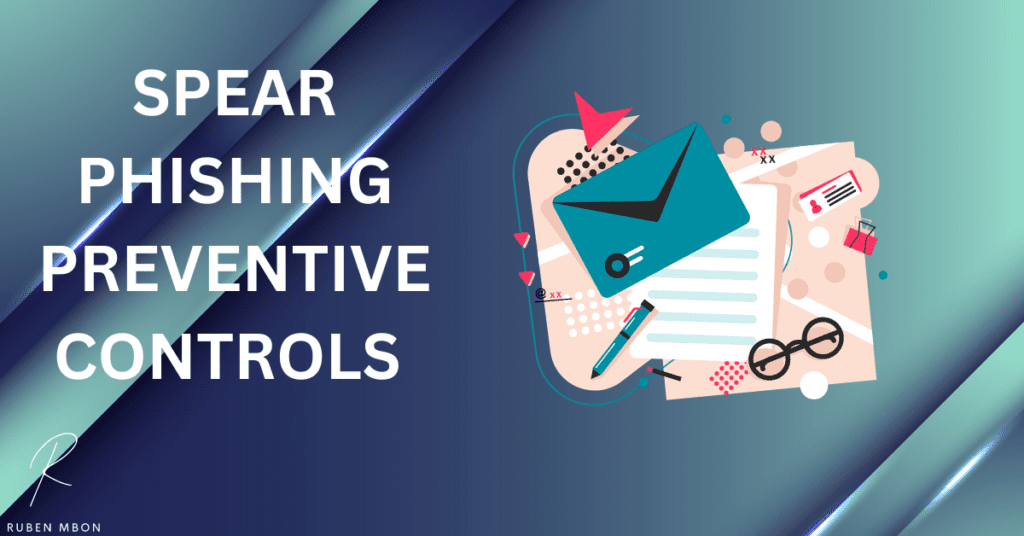 Preventive Controls Against Spear Phishing Attacks
The purpose of preventive controls against spear phishing is to cease any unauthorized access or activity from happening.
1. Deploy and use email authentication protocols:
These protocols, if properly configured, help to prevent suspicious emails from being delivered or even sent in the first place by validating that an email claiming to be from a particular domain comes from that domain.
The most important protocols, in this case, are DMARC (Domain-based Message Authentication, Reporting, and Conformance) and SPF (Sender Policy Framework).
2. Deploy and use Email and Spam Filtering:
Email filtering solutions can scan incoming emails for spear phishing content and prevent them from ever reaching employees' inboxes.
3. Deploy and use Antivirus software:
Antivirus solutions are designed to detect (and block) spear-phishing campaigns by scanning the contents of email attachments and links for malicious code or content that could compromise systems or steal sensitive information.
4. Deploy and use URL filtering controls:
These block access to malicious websites and can also block access to spear-phishing URLs.
5. Keep software up to date:
Keeping software up to date is essential to prevent spear phishing attacks, as spear phishing campaigns often target software vulnerabilities.
6. Restrict administrative privileges:
Limiting the privileges of users with elevated system access can help prevent spear phishers from gaining unauthorized access or stealing sensitive information by compromising an account or system.
7. Use multi-factor authentication (MFA):
MFA requires employees to provide more than one type of identification to access their accounts or systems, such as a password and a security code.
This makes it more difficult for spear phishers to access accounts or systems even if they have obtained the user's password.
8. Use a password manager solution:
Implementing a password manager enables employees to generate and store strong, unique passwords for each of their accounts.
This makes it much more difficult for spear phishers to access an account by guessing or brute-forcing the user's password.
9. Deploy and use an email encryption solution:
An email encryption solution allows users to send encrypted emails in transit and decrypted at their destination.
This makes it much more difficult for spear phishers to read sensitive information in emails, even if they have gained access to the user's account or system.
10. Encrypt data at rest:
Encrypting data at rest protects it against spear phishing campaigns that target sensitive information stored on systems or devices.
11. Test your security controls:
Regularly testing your security controls can help you identify any gaps or weaknesses in your spear phishing defenses, so you can take action to improve them.
12. Use firewalls to protect your computer networks:
Firewalls can prevent spear phishing emails from entering your networks or restrict access to specific IP addresses, websites, and domains.
13. Restrict employee access to spear phishing emails:
Employees should only be able to view spear phishing emails if they are part of the organization's incident response team and have been trained to identify these attacks.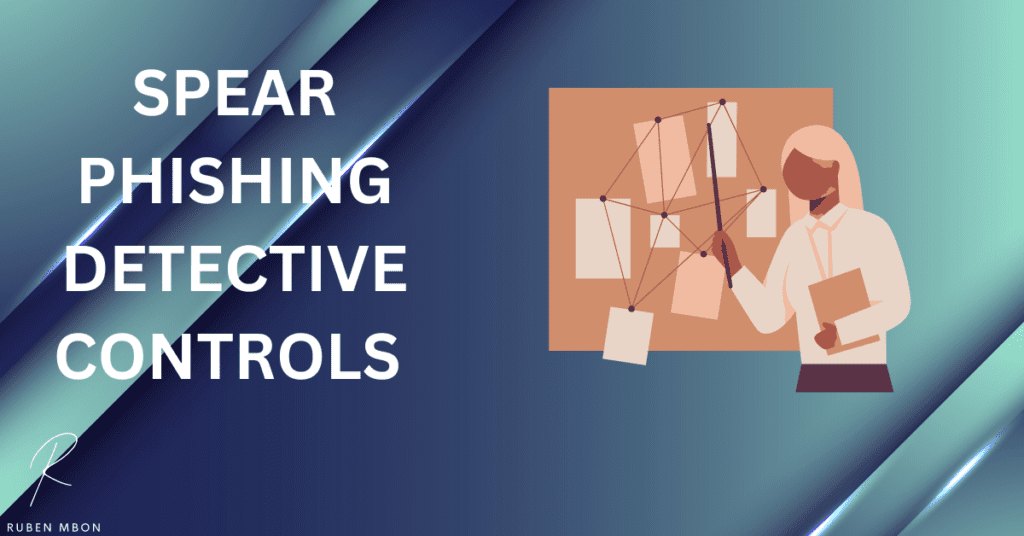 Detective Controls Against Spear Phishing Attacks
The purpose of detective controls against spear phishing is to identify and alert the organization of spear phishing activities.
14. Deploy email monitoring software:
Email monitoring software can automatically scan incoming emails for spear-phishing content, allowing organizations to detect and alert on spear-phishing campaigns in real time.
15. Deploy Security Information and Event Management (SIEM) systems:
SIEM systems are designed to continuously collect, organize, and analyze spear phishing-related logs across an organization in real time. These systems can provide extensive threat intelligence and help organizations detect spear phishing campaigns as quickly as possible.
16. Deploy Data Loss Prevention (DLP):
DLP software scans all the content that enters or exits your network for sensitive data and alerts users or cybersecurity teams when unauthorized access or activity is detected.
This allows organizations to monitor spear phishing threats beyond the inbox and quickly detect spear phishing incidents before they can do too much damage.
17. Report any suspicious activities:
Organizations can also help prevent spear phishing attacks by reporting any suspicious activities to their IT and security teams, including spear phishers' they observe.
This can allow cybersecurity teams to investigate spear phishing incidents more quickly and take the appropriate steps to mitigate them.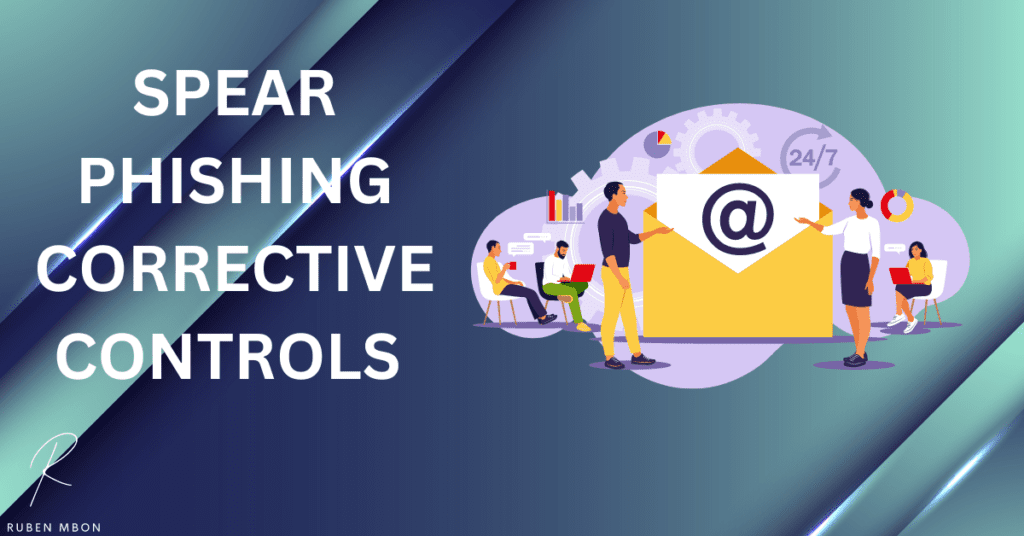 Corrective Controls Against Spear Phishing Attacks
Preventing phishing attacks starts with being able to identify them through detective controls and then mitigating the attacks. However, to reduce business disruptions, it is essential that organizations take corrective action steps.
18. Deploy and use a backup solution:
Backing up your organization's data helps you recover quickly from spear phishing attacks and minimize the damage caused by these incidents. For this reason, deploying a backup solution is essential to spear phishing prevention.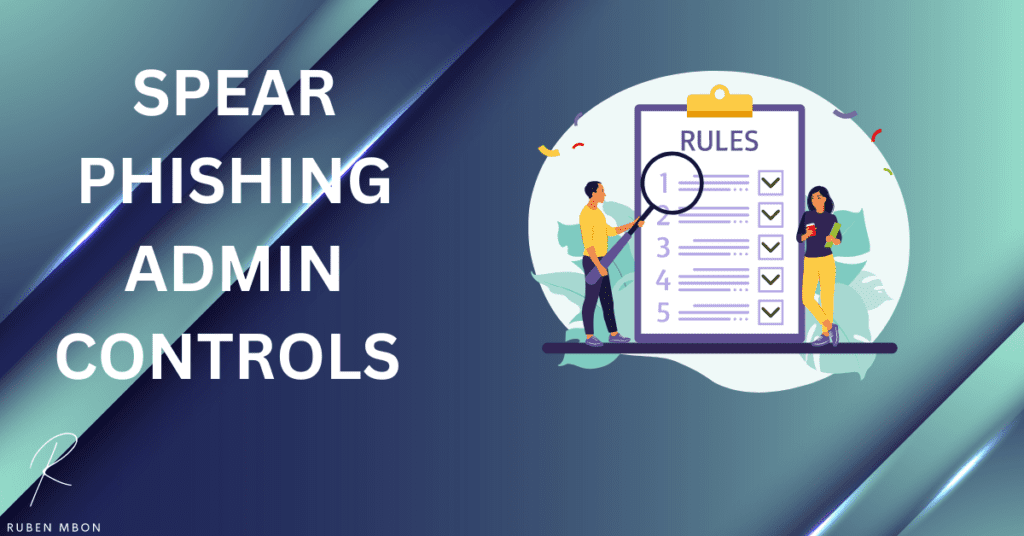 Administrative Controls Against Spear Phishing Attacks
19. Run phishing simulations:
These exercises allow employees to practice spear phishing detection skills and build confidence in identifying these attacks.
20. Educate employees on spear phishing:
Employees should be educated on spear phishing attacks and what red flags to look for. They should also be trained on how to report spear phishing attempts.
21. Develop policies and procedures for spear phishing incidents:
Clearly defined policies and procedures for spear phishing incidents allow organizations to respond more quickly and effectively to these attacks.
Conclusion
As spear phishing attacks become more sophisticated and widespread, it is essential for organizations to develop effective defense strategies that can protect against these threats. Organizations can reduce their risk of spear-phishing threats by implementing a combination of preventive, detective, corrective, and administrative controls. In this blog, I presented steps that can help if used together, as there is no single one or silver bullet for spear phishing protection.
Frequently Asked Questions