Introduction
Developing, implementing, and maintaining a cybersecurity plan is no easy task. It can be complex and overwhelming to try and figure out where to start, what steps to take, and how to ensure your organization is as protected as possible.
Thankfully, a tried-and-true framework can help simplify the process for any business or organization – regardless of size or industry. The National Institute of Standards and Technology (NIST) has released a comprehensive cybersecurity framework that provides best practices for safeguarding digital assets.
In this blog post, I will leverage the NIST cyber security framework and show you, in twenty-three steps, how to create a comprehensive yet manageable cybersecurity plan for your business. Indeed, you can streamline your security efforts while protecting your organization from cyberattacks. And with so much at stake, it's important to ensure your business, whatever its size, is doing everything possible to stay safe online.
Identify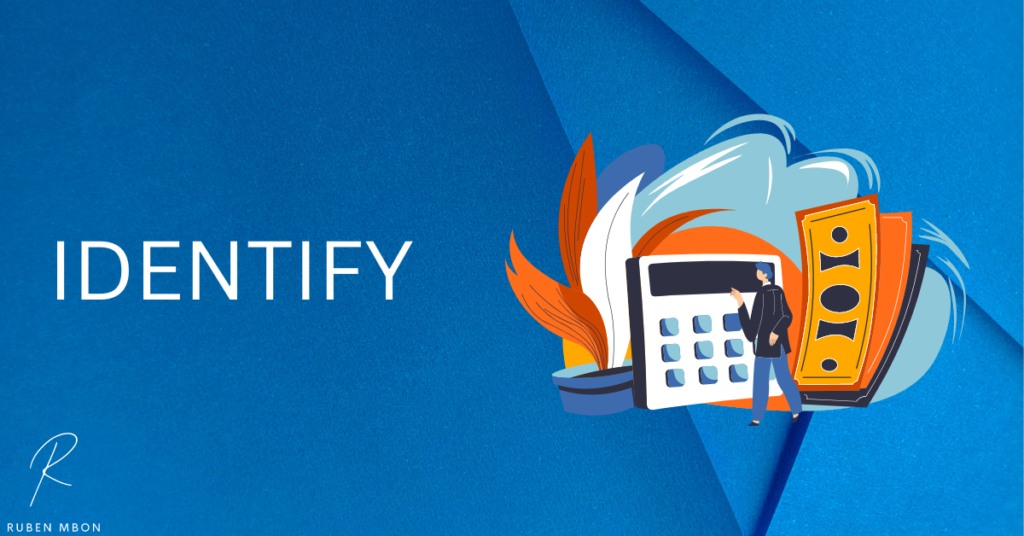 1) Manage Your Assets
Organizations use asset management to identify, monitor, and protect company assets. These assets can be digital, like data or devices. Or they might be tangible, like buildings or machinery. They may even include the people who work for the organization. Managing these assets effectively helps an organization reach its business goals while minimizing risk exposure.
2) Understand Your Business Environment
To protect your company from cybersecurity risks, it is important for you to understand your company's business landscape. This includes knowing the company's vision, goals, stakeholders, and operations. With this information, you can assign accurate roles and responsibilities for cybersecurity within the organization and make informed decisions about risk management.
3) Understand Your Policies, Processes, and Procedures
Cybersecurity begins with being aware of and understanding your organization's policies, processes, and procedures. If you aren't aware of these things, deciding how to protect your company's data, systems, and the network becomes more difficult.
4) Assess Risks
The first step in mitigating risks is understanding them. To understand your risks, you need to know what they are. This includes understanding the cybersecurity risk to organizational operations (including mission, functions, image, or reputation), organizational assets, and individuals. You also need to understand the impact of a potential breach and how likely it will occur.
5) Develop a Cyber Risk Management Strategy
Any organization that relies on computer systems to conduct business needs a risk management strategy. This strategy should include the organization's priorities, constraints, risk tolerances, and assumptions concerning cyber risks. It should also identify the individuals within the organization who will be responsible for implementing and monitoring the strategy.
6) Manage Supply Chain Risks
Managing supply chain risks is one of the most important aspects of supply chain management. By identifying, assessing, and managing third-party risks, companies can protect their businesses and ensure that they can continue to operate smoothly even in times of crisis impacting their suppliers.
Protect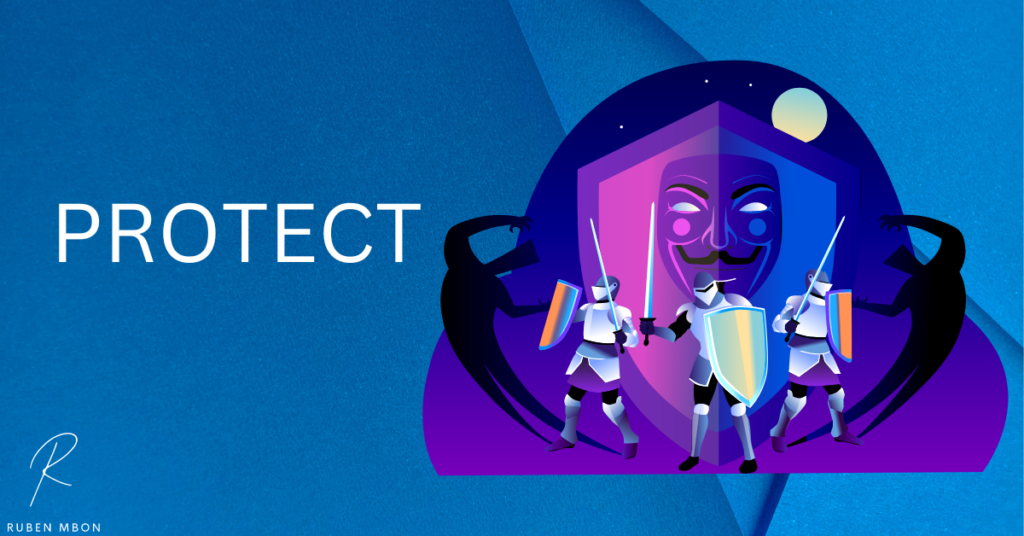 7) Manage Identities, Authentication, and Control Access Across the Environment
Strong security controls are essential to keeping facilities, systems, applications, and data safe from unauthorized access. By managing identities, authentication, and access control, an organization can ensure that only authorized users, processes, and devices have the clearance they need to do their job – nothing more and nothing less. This way, organizations can reduce the risks associated with potential breaches while still safeguarding their resources.
8) Train and Keep Users Aware of Cyber Threats
It is important for users to be aware of the different types of cyber threats that are out there and what they can do to protect themselves. Cybersecurity awareness education helps users understand the risks of using technology and how to protect their information. Training employees on their cybersecurity-related duties and responsibilities also helps keep them aware of potential threats and how to respond if a breach occurs.
9) Secure Data
Data security is a critical issue for businesses and individuals alike. Information is the lifeblood of any organization, and it must be protected seriously. Data breaches can result in financial losses, loss of customer trust, and even legal action.
Fortunately, there are steps that businesses can take to protect their data confidentiality, integrity, and availability. The most crucial step is to develop a data security plan that includes policies and procedures for protecting information. Employees must be trained to protect data, and systems must be configured to prevent unauthorized access and disclosure.
Data security is a complex issue, but it is essential for any business that wants to protect its confidential information.
10) Develop and Maintain Information Protection Processes and Procedures
Information protection processes and procedures are essential to protect an organization's information systems and assets. These processes and procedures must be developed, maintained, and used to secure the information. An organization's security policies must address the purpose, scope, roles, responsibilities, management commitment, and coordination among organizational entities about information protection.
11) Maintain Systems
Industrial control and information systems (ICIS) are essential for the smooth functioning of many industrial processes. Maintenance and repairs of these systems must be performed consistently with established policies and procedures. Any deviation from the prescribed maintenance routine could result in system failure and/or data loss, impacting production output and/or safety.
12) Manage Technical Security Solutions
Managing Technical Security Solutions is critical to systems and assets' overall security and resilience. An organization can ensure that its systems and data are protected from unauthorized access, theft, or destruction by implementing managed technical security solutions. Additionally, by managing technical security solutions in a consistent manner across all organizational systems and assets, an organization can maintain compliance with any related policies and procedures.
Detect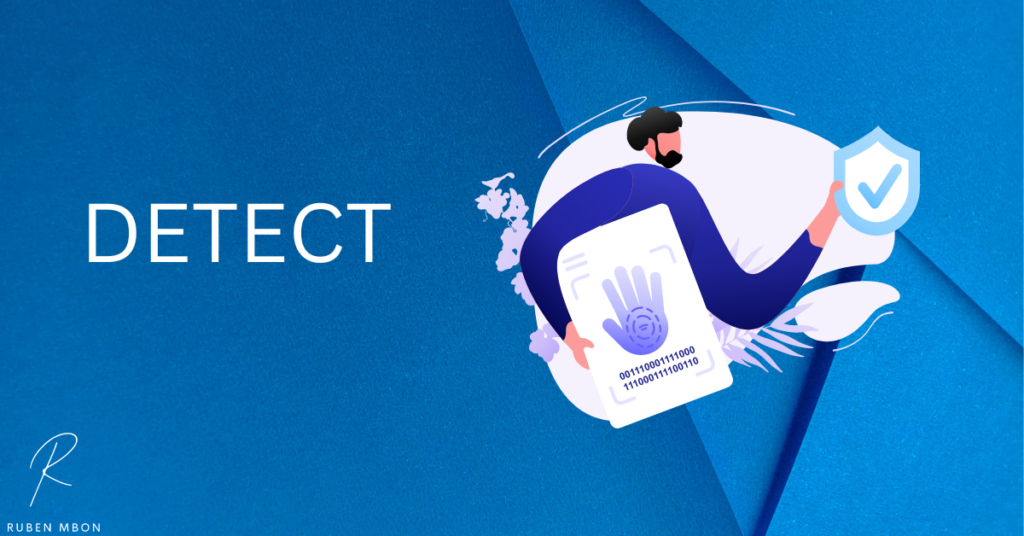 13) Detect Anomalies and Events
Detecting and understanding the potential impact of anomalies and events is critical to maintaining a secure network. By establishing a baseline of normal operations and data flows, it is possible to identify anomalous activity and understand the potential impact of events. Event data can be collected and correlated from multiple sources, allowing for a comprehensive understanding of the event. The impact of events can then be determined, allowing for appropriate action to be taken.
14) Continuously Monitor the Environment for Threats
Security Continuous Monitoring (SCM) is monitoring an information system and its assets for cybersecurity events to verify the effectiveness of protective measures. The network is monitored to detect potential cybersecurity events, including malicious code, unauthorized mobile code, and attacks by insiders or outsiders. Physical security is also monitored to detect potential cybersecurity events, such as intrusions and unauthorized access. Personnel activity is monitored to detect potential cybersecurity events, such as malicious or accidental data loss. Malicious code can enter an organization in several ways, including email attachments, downloads from the internet, USB drives, and social media sites. It's important for organizations to have a plan for continuous monitoring so that any threats can be detected and responded to quickly.
15) Develop and Maintain Detection Processes and Procedures
Detection processes and procedures are important for any organization to ensure the safety and security of its networks and data. By having well-defined roles and responsibilities and compliance with applicable requirements, an organization can minimize the risk of an anomalous event going undetected. Detection processes should be tested regularly to ensure that they are effective, and event detection information should be communicated effectively so that everyone is aware of potential threats. Additionally, detection processes should be continuously improved to remain effective.
Respond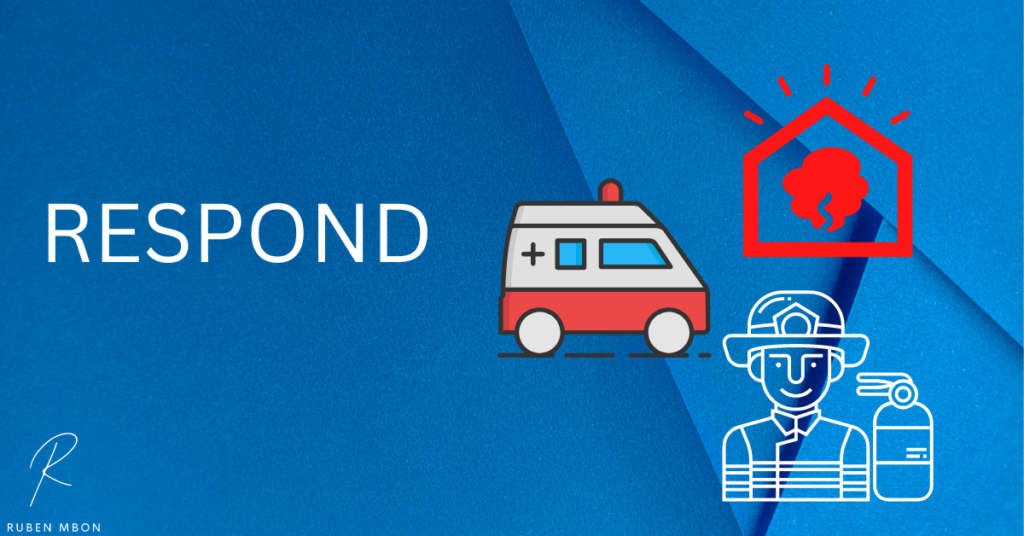 16) Develop and Maintain an Incident Response Plan
An incident response plan is a document that outlines the steps that will be taken in the event of a cybersecurity incident. The plan should include contact information for all necessary personnel and a process for reporting and responding to incidents. It is important to test and update the plan regularly to ensure it is effective.
17) Communicate Incidents
Whenever an incident occurs, it's important to have a communication plan with internal and external stakeholders. Internal stakeholders include personnel who need to know what's happening and how it may impact them. External stakeholders include law enforcement agencies and other organizations that can provide assistance.
Incident communications should be clear, concise, and consistent with established protocols. The information must be shared quickly and accurately to ensure that everyone is aware of the situation and knows what to do. Coordination with stakeholders is critical to ensure everyone works together towards a common goal.
18) Analyze Incidents
Analyzing an incident is a crucial step in the response process. Responders can develop an appropriate response plan by understanding the incident's impact and performing forensics. Incidents must also be categorized according to pre-determined criteria to facilitate a timely and effective response. Finally, processes must be implemented to receive and act on vulnerability disclosures from internal and external sources.
19) Mitigate Incidents
The goal of mitigation is to prevent these events from happening or to minimize their effects. There are three steps in the mitigation process: containment, mitigation, and resolution.
Containment involves stopping the incident from spreading and minimizing its impact. This could involve halting operations, activating emergency protocols, and closing off affected areas.
Once the incident is contained, mitigation efforts focus on reducing damage and recovering lost resources. This may include implementing security measures to prevent further attacks, restoring damaged equipment, and supporting affected individuals.
Finally, newly identified vulnerabilities are either mitigated or documented as accepted risks. This ensures that the incident does not occur again and allows for continuous improvement of disaster preparedness plans.
In short, mitigation is all about preventing and minimizing the effects of incidents to keep operations running smoothly. All it takes is a bit of planning and quick thinking to mitigate any potential disasters.
20) Improve Incident Response
Incident response improvement is key to preventing future incidents and mitigating their effects. Organizations can improve their response plans and strategies by incorporating lessons learned from current and previous detection/response activities. This will help them to better protect their systems and data and mitigate the damage caused by any future incidents.
Recover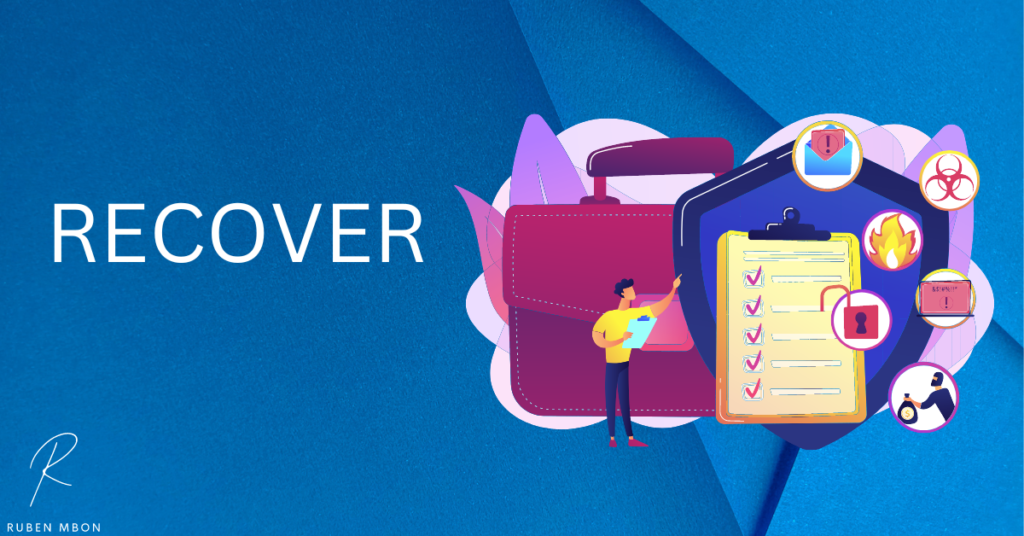 21) Develop and Maintain an Incident Recovery Plan
Cybersecurity incidents can devastate an organization, resulting in the loss of data, systems, or assets. To mitigate the damage and ensure rapid and successful recovery, it is essential to have a well-defined incident recovery plan in place. The plan should be designed to address all potential scenarios and include detailed steps for recovering from each. It is also important to regularly test and update the plan to remain accurate and effective.
22) Improve Incident Recovery Plan
One way to improve your incident recovery plan is to make sure that you are regularly updating your strategies. This means taking into account lessons learned from past incidents and changes in your environment or operations. Doing this ensures that your plan is always tailored to your organization's needs.
23) Communicate Recovery Activities
Communicating with internal and external stakeholders is one of the most important aspects of restoring normalcy after an incident. Recovery activities must be coordinated and communicated effectively to ensure everyone understands what is happening and how they can help. Executive and management teams also need to be kept up-to-date on restoration efforts so they can make informed decisions.
Conclusion
The goal of any cybersecurity program is to protect an organization's systems and data from cyberattacks. This can be accomplished by identifying potential threats, protecting against them through security measures, detecting when an attack occurs, responding quickly and effectively, and recovering quickly and completely. Each of these steps is essential to a successful cybersecurity strategy. By continually improving and updating their processes, organizations can stay ahead of threats and minimize the impact of any incidents.
By following these steps and continually improving, organizations can mitigate the cyber-attacks impact and protect their systems and data. It is important to remember that cybersecurity is a never-ending process – threats are constantly evolving, and there is always room for improvement.
Organizations can successfully defend against cyber attacks and protect their assets by staying vigilant and proactive.
Frequently Asked Questions