Introduction
In today's digital age, I often marvel at the rapid evolution of AI-powered chatbots like ChatGPT. Their uncanny ability to generate human-like responses has truly revolutionized online interactions. But as I delve deeper into artificial intelligence (AI), I'm constantly reminded of a growing concern: security. The increasing sophistication of AI technology is a double-edged sword. On one side, it offers unparalleled user experiences; on the other, it presents a tempting target for cybercriminals.
The risks associated with chat conversations aren't just theoretical. I've seen firsthand how threat actors exploit security flaws and AI's capabilities to gain access to sensitive information. It's a brave new world out there, and while AI chatbots like ChatGPT bring immense potential, they also come with their security challenges.
The importance of cybersecurity in the AI realm cannot be stressed enough. As we embrace these AI tools, we must ensure they're used safely. From my experience, while the advancements in AI technology are exciting, they should always be paired with robust security measures. We need to be proactive, not just reactive.
I believe that by staying informed and vigilant, we can enjoy the benefits of AI while minimizing the risks. So, let's dive deeper into understanding these challenges and how best to address them, including the best practices for securing your ChatGPT account against cyber threats.
The Threat Landscape
Diving deeper into the realm of AI, I often find myself analyzing the ever-evolving threat landscape. Have you ever wondered how a technology so empowering can also be a potential playground for malicious intent? Allow me to shed some light on this.
While AI tools like ChatGPT are transforming our digital interactions, they're simultaneously becoming prime targets. The statistics are alarming. I've encountered reports indicating a significant surge in compromised ChatGPT accounts over recent months. It's not just random hackers; we're talking about sophisticated threat actors with names like Raccoon, Vidar, and Redline. Their modus operandi? Exploiting vulnerabilities, often with pinpoint precision.
But what's even more intriguing is the geographical distribution of these threats. While one might assume these threats are concentrated in specific regions, the reality is a global concern. Cybercriminals leave no stone unturned in pursuing unauthorized access from East to West.
As an AI and cybersecurity professional, I can't emphasize enough how crucial it is for us to recognize these patterns. Because, in this digital age, awareness is our first line of defense. While AI promises a brighter future, we must tread its path cautiously, ensuring our technological strides don't become our vulnerabilities.
Being in this field for years, I've realized one thing: to harness the power of AI truly, we must stay one step ahead of those who seek to misuse it. And that, my friends, begins with understanding the landscape of threats we face.
Top 15 Best Practices for Securing Your ChatGPT Account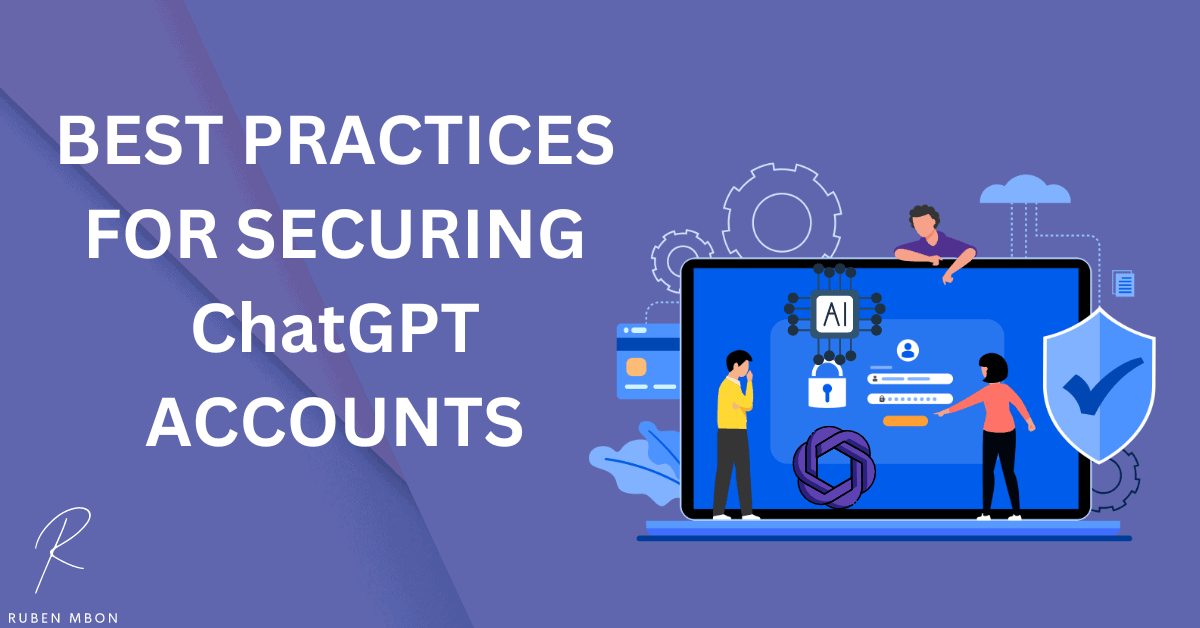 Navigating the intricate corridors of cybersecurity, I've always emphasized the value of proactive measures. And as we increasingly lean on tools like ChatGPT, ensuring their security is paramount. Based on my years of experience, let me share some best practices that I believe are fundamental:
1. Regular Password Updates
In my view, changing passwords is akin to changing the locks of your digital house. Doing it regularly can keep many cyber intruders at bay. It's not just about keeping them guessing; it's about countering credential-stuffing attacks where old passwords can be misused.
2. Strong Password Creation
Crafting a strong password is an art. From my perspective, it's essential to balance complexity and memorability. And remember, using easily guessable patterns like birthdays or names is an invitation to hackers.
3. Two-Factor Authentication (2FA)
There's a reason I'm a staunch advocate of 2FA. It's like having a secondary lock for improved security posture. And the beauty? Even if someone cracks your password or login credentials, they'd need other information to access your account and sensitive data. If you haven't enabled 2FA on ChatGPT, I'd strongly recommend doing so. Use a password manager to make your life easier as well.
4. Regular Account Audits
Periodic self-checks are a boon. I often advise individuals to review their account activity. Spot something unfamiliar? Address it immediately. It's always better to be safe than sorry.
5. Avoiding Phishing Scams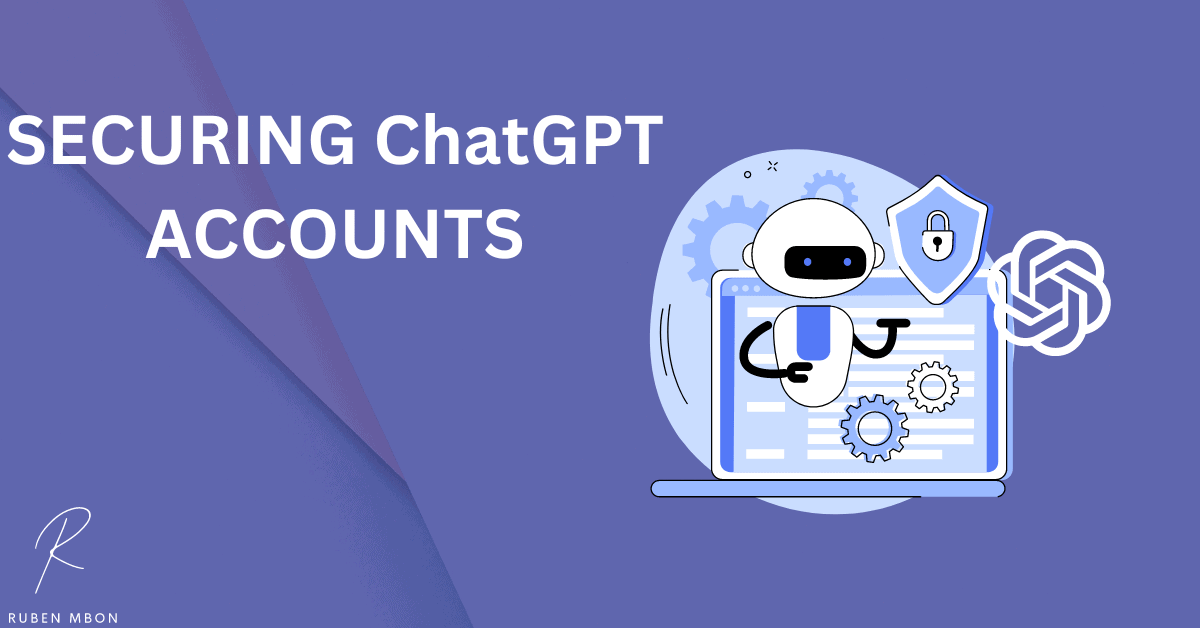 Ah, the age-old trick of luring individuals through deceptive emails, links, or other social engineering attacks. With AI's evolution, these scams have only become more convincing. My advice? Always double-check the source and never provide your credentials without absolute certainty.
6. Keeping Software Updated
I can't stress this enough. Every software update often patches potential vulnerabilities. You're enjoying new features and ensuring a fortified digital fortress by staying updated.
7. Using Advanced Cybersecurity Software
Over the years, I've realized that good cybersecurity tools act as your digital guardian angels. Be it firewalls or antivirus solutions, they tirelessly work in the background, ensuring your data remains untouched.
8. Backup Important Conversations
Having been a victim of data loss, I genuinely understand the significance of backups. With tools like ChatGPT, where invaluable insights can be generated, it's wise to regularly back up important chats. Think of it as a safety net in case things go south.
9. Limiting Account Access
I've always lived by a principle: "Not everyone needs a key to your house." Similarly, restrict your ChatGPT account access to only those who genuinely need it. And periodically? Review and prune. It's about minimizing potential points of failure.
10. Educating and Training
Knowledge is power, and in the cybersecurity world, it's your shield. It's why I frequently attend and recommend workshops and webinars. The threats evolve, and so should our understanding.
11. Securing Your Operating System
From my experience, many overlook this, focusing only on application-level security. But remember, an updated and secured OS is like the foundation of a fortress. It's the base upon which everything else stands.
12. Monitoring Dark Web Activities
A tad on the advanced side, but given the stakes, it's worth it. I often use tools to check if any of my data has made its way to the dark web. It's about being proactive rather than reactive.
13. Using Encrypted Connections
Whenever I'm accessing ChatGPT or any other platform, especially from public networks, I ensure my connection is encrypted, often via VPNs. Think of it as conversing in a code only you understand, even in a crowded room.
14. Cautious Use of Plugins
Throughout my journey in cybersecurity, I've seen many get entangled due to rogue plugins. My mantra? Trust but verify. Ensure they're from reputed sources, keep them updated, and be aware of the permissions they seek.
15. Function Calling in ChatGPT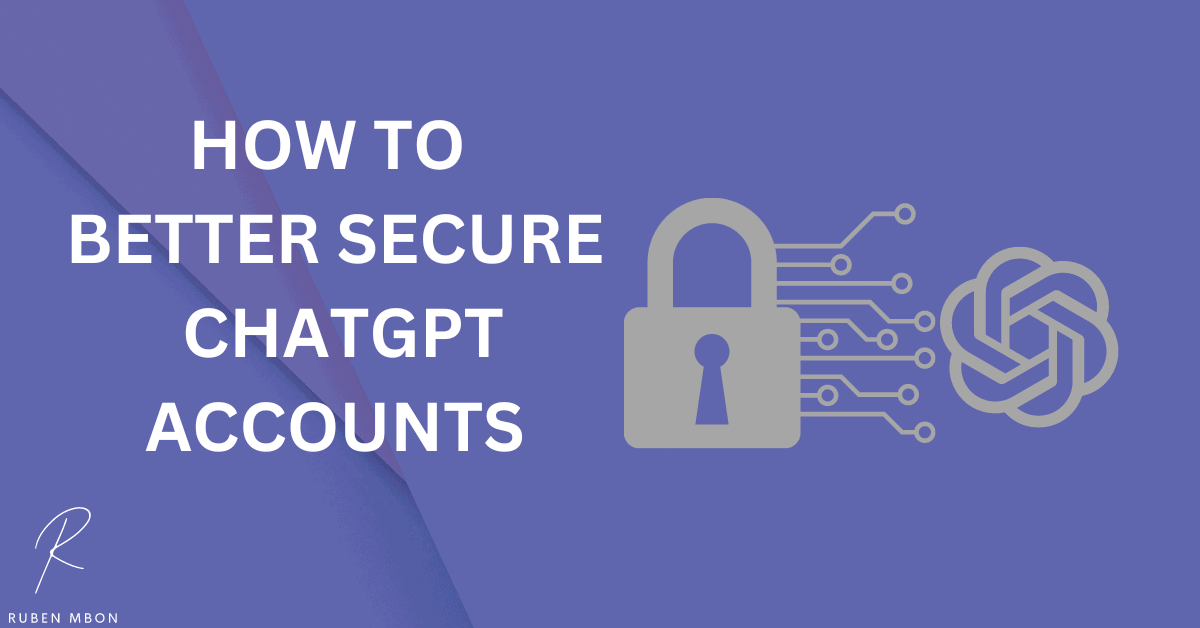 Function calling in ChatGPT is a potent feature, allowing the model to handle complex tasks dynamically. Just think: you ask ChatGPT to check the weather, book dinner, and update a calendar. Rather than a simple answer, it might sequence internal function calls to generate a comprehensive reply.
But remember, with this feature comes the need for heightened security. Function chains add complexity, demanding extra vigilance on data access. And while you can guide AI chatbots such as ChatGPT on which functions to call, always be cautious. With flexibility comes the responsibility to ensure safety.
Frequently Asked Questions
Is ChatGPT data secure?
Yes, ChatGPT is designed with data security in mind. However, like all digital platforms, its security depends on user practices and settings.
What are the best practices for ChatGPT security?
Key practices include regular password updates, using strong passwords, enabling two-factor authentication, avoiding phishing scams, and regularly auditing account activity, among others.
Does ChatGPT collect personal data?
ChatGPT collects personal data when you create an account, input content, or communicate with the platform. However, it does not store private conversations for future reference. While OpenAI may use content to improve services, users can opt out of the content used to train models. Always avoid sharing sensitive personal information during interactions.
What are the safety concerns with ChatGPT?
While ChatGPT is designed for secure interactions, concerns arise from potential phishing scams, misuse of function calling, data security, and compromised account credentials. It's essential to stay informed and adopt best security practices.
Conclusion
As AI platforms like ChatGPT stretch the boundaries of what's possible, the need for robust cybersecurity grows in tandem. It's a dance of innovation and protection. But as I often reflect upon the advancements, I'm filled with a sense of optimism. While the challenges are many, our toolkit for handling them is ever-expanding.
In digital interactions, staying a step ahead isn't just a strategy; it's necessary. And the best way to ensure this? Equip yourself with knowledge and practice vigilance. Embrace the marvels of AI, but do so with eyes wide open, aware of the potential pitfalls, and ready to counter them.
At the end of the day, AI platforms like ChatGPT are tools, and like any tool, their efficacy and safety depend on the hands that wield them. So, as we chart the digital seas, let's ensure our ship is swift and unsinkable. Because in this digital transformation era, preparation bridges AI's promise and its safe realization.