Introduction
A ransomware attack is a potentially devastating event that can not only result in catastrophic data loss and crippling financial losses, but it may also irreparably harm the reputation of a business.
Don't let ransomware cripple your company! Take action to mitigate the damage and enhance your chances of recovering any data breach.
Companies need to have a plan in place for how to handle a ransomware attack. This plan should include steps for identifying, containing, investigating, remediating, and recovering from a ransomware attack and communicating with customers and the media.
This blog post will discuss the essential steps to take when preparing for a ransomware attack, how to respond if you are subjected to one, and what preventative measures you can consider.
At the end of this post, you will learn how can a company handle a ransomware attack.
What is Ransomware?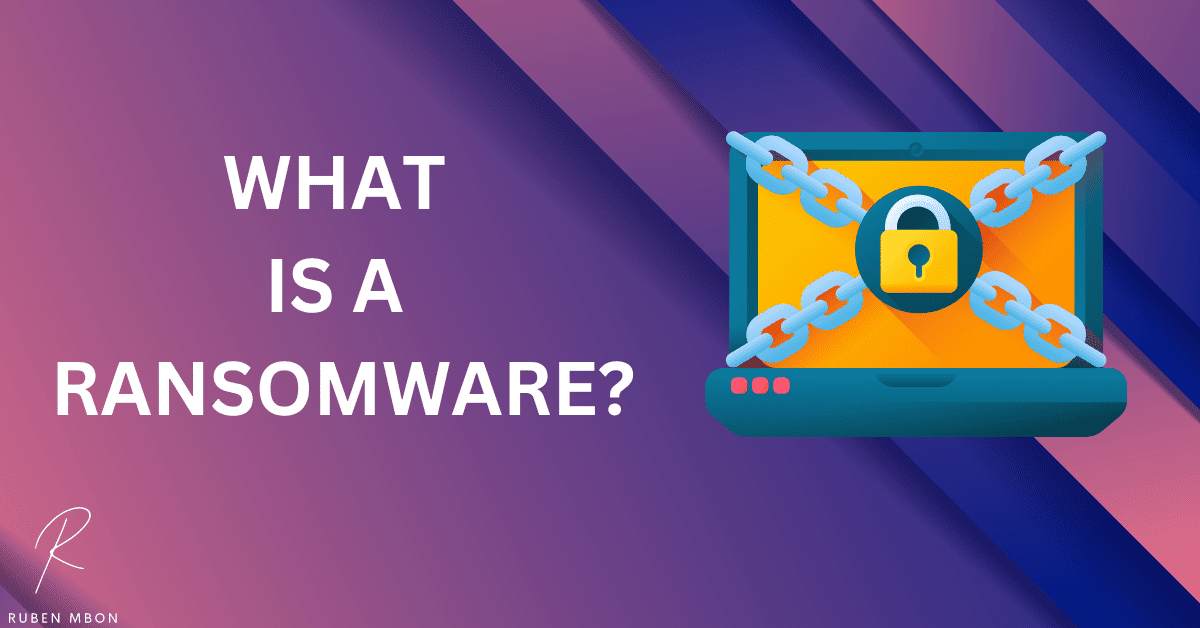 Ransomware is a type of malicious software (malware) that encrypts files on your computer or network, making them inaccessible and impacting other resources. It then displays a ransom demand requesting payment to restore access to the encrypted data and system recovery.
Preparing for a Ransomware Attack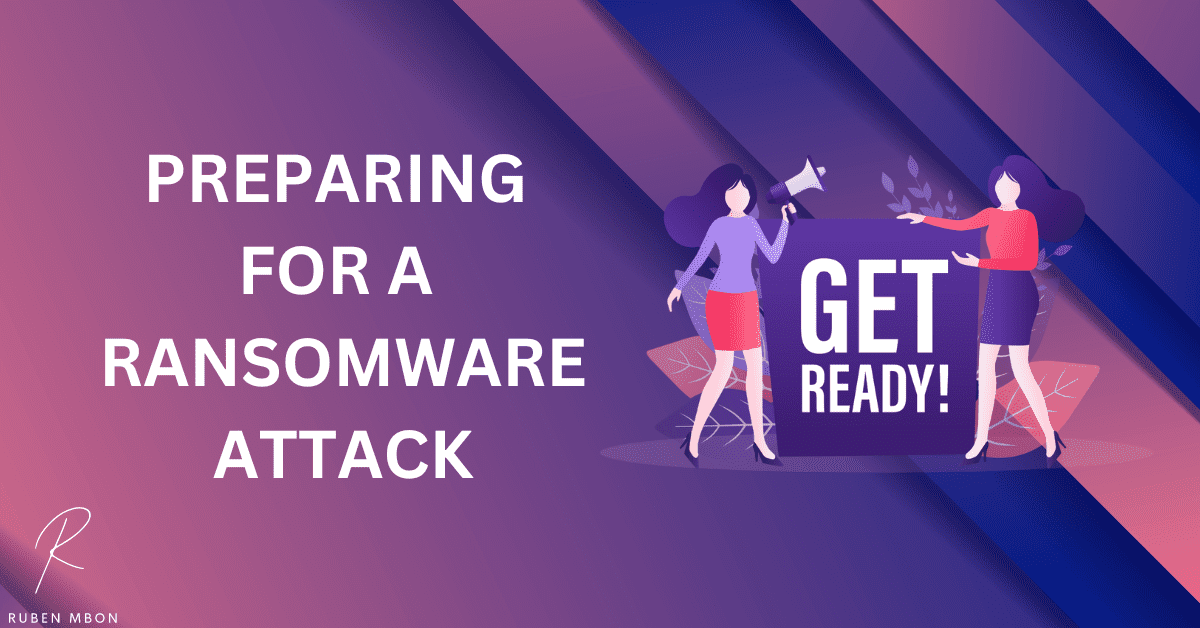 There are steps to take to prepare for this type of cyber attack.
One of the most important things is to back up your data. Backing up your data gives you a secure copy that can be restored if ransomware encrypts your files. It's essential to update and test backup data as part of a robust cyber incident response strategy.
Another step is to ensure all security patches and updates are applied to company systems. Keeping your OS, apps, and software updated protects against vulnerabilities exploited by ransomware.
Educating your staff on how to protect the organization from ransomware attacks. Training your employees to recognize and report suspicious emails, securely handle digital assets, and spot signs of a ransomware attack can strengthen the defense against attackers.
Antivirus software, endpoint detection and response (EDR), firewalls, intrusion detection systems, and other security controls can help protect against ransomware.
Having a response plan can help mitigate the damage of such attacks. This includes procedures for assessing the attack's impact, containing it, restoring from backups or other mitigation techniques, recovering lost data, and preventing similar attacks in the future.
Identifying a Ransomware Attack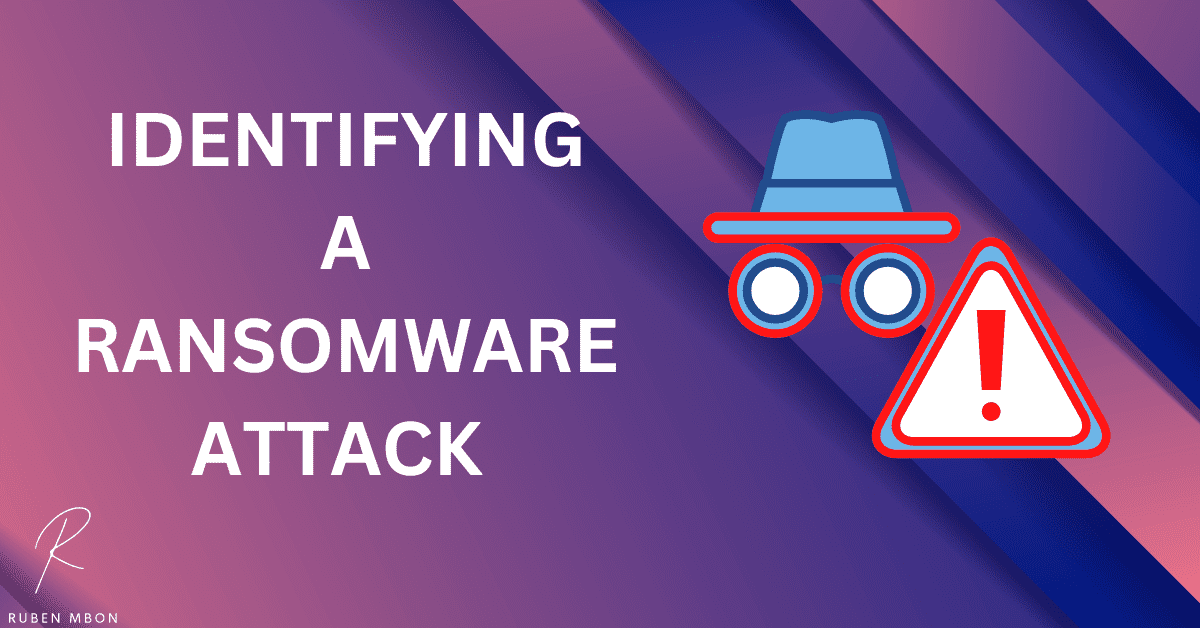 It is essential to recognize the signs of ransomware attacks before it's too late.
Encrypted Files
One of the most common signs of a ransomware attack is encrypted files on your computer or network. Encryption scrambles data into an unreadable format, preventing you from accessing any information stored within those files until they are decrypted with a key. If you notice any strange file extensions attached to documents or other types of files, this could indicate encryption by ransomware attackers.
Suspicious Emails
Another telltale sign of a ransomware attack is suspicious emails from unknown senders containing links or attachments that appear out of the ordinary. These emails may contain malicious code designed to infect your system with malware when opened, allowing attackers to gain control over your device and launch their attack against you. Be sure not to open any suspicious emails without verifying their authenticity with the sender directly via another communication channel, such as a phone call or text message, if possible.
Unusual Network Traffic
This can also be indicative of a potential ransomware infection, especially if there are multiple devices connected simultaneously that shouldn't be present on the same local area network (LAN). Monitor all incoming traffic and look out for anything unusual such as large amounts of data being transferred at once, which could indicate an attacker attempting to exfiltrate sensitive data from your system after launching their attack against you successfully elsewhere in cyberspace.
Containing the Attack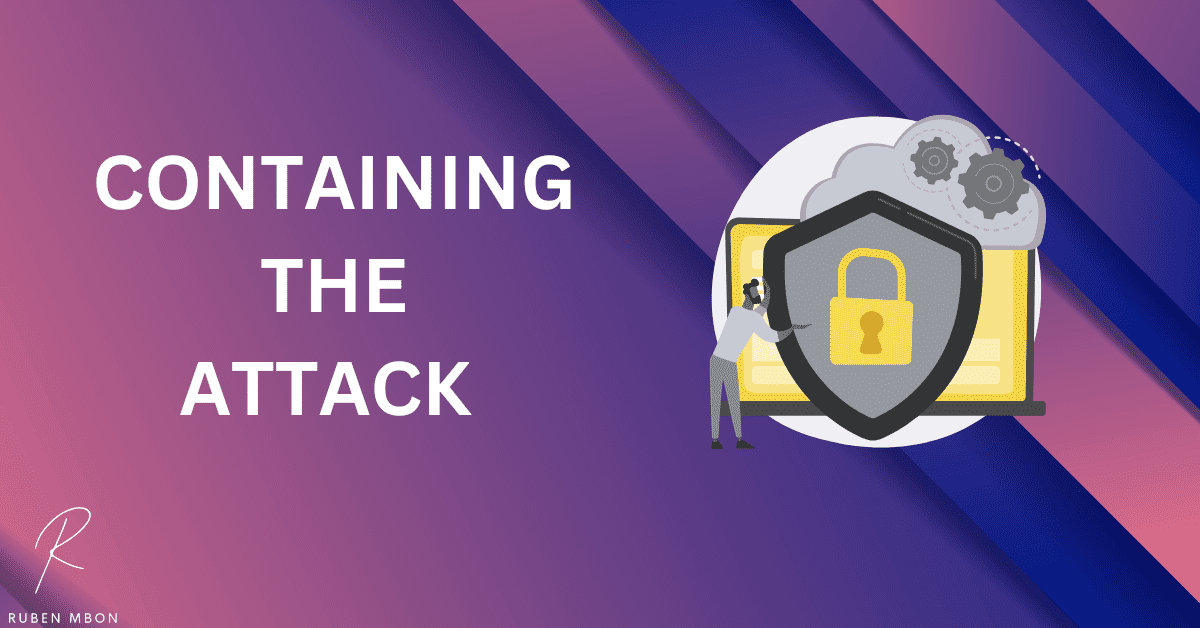 When a ransomware attack is identified, it's essential to contain it as quickly as possible. Containing an attack means preventing the malware from spreading further and limiting the damage caused by it. The first step in containing an attack is immediately disconnecting affected systems from the network. This will prevent any additional data exfiltration or lateral movement of malicious code across your organization's infrastructure.
It's also important to disable remote access for all users who have been affected by the ransomware. If you're using a cloud-based system, ensure all user accounts are disabled until further notice so that attackers can't regain access through those accounts. Additionally, if you're using multi-factor authentication (MFA) on any of your systems, be sure to turn off MFA temporarily while dealing with the incident.
If any external services connected to your internal network during this time, such as third-party vendors or partners, they should also be notified about the incident, and their connections should be disabled until further notice. It's also recommended that you block outgoing traffic from infected machines so that no more data can leave your network due to malicious activity related to this incident.
Analyzing the Incident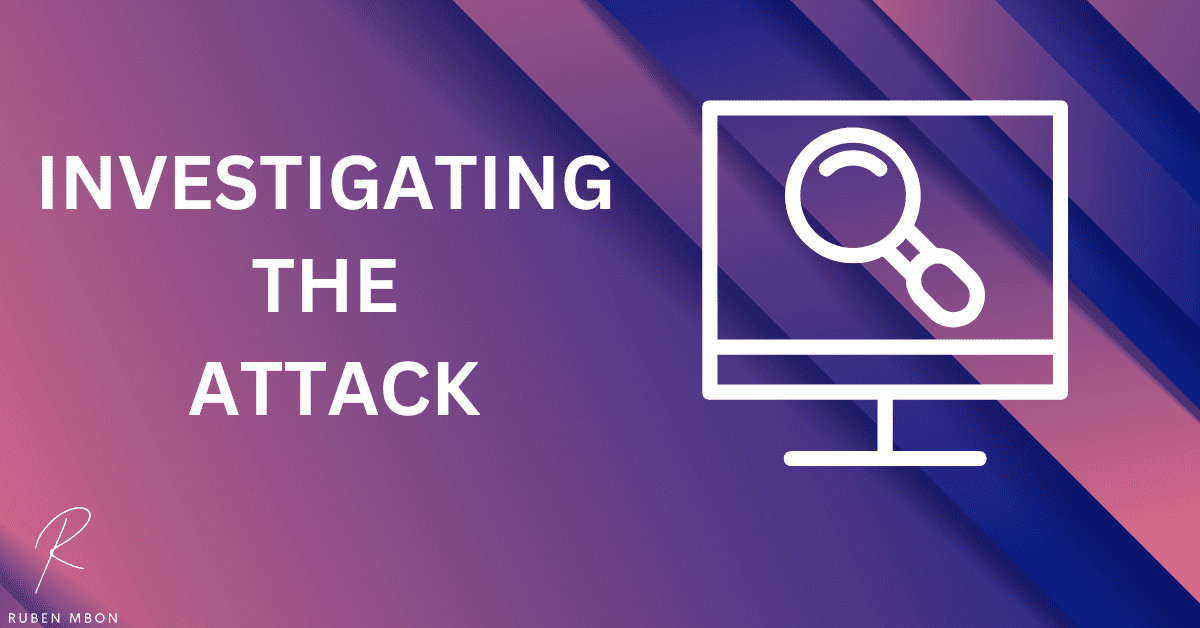 Investigating or analyzing a ransomware incident can be a complex and time-consuming task. Still, organizations can take several key steps to help ensure a thorough and effective investigation.
Gathering as much information as possible about a ransomware incident is critical to effectively investigate and understand the attack. This includes determining the date and time of the attack, identifying the type of ransomware used, and determining which systems and files were impacted. This information can typically be found in security logs and other monitoring tools.
Additionally, it's essential to obtain a sample of the ransomware used in the attack. This can help assess whether the ransomware has any zero-day exploit or network spreading mechanism.
Using malware analysis tools and sandboxing can give insights into the attack techniques and can be leveraged to understand how the ransomware accessed the organization, whether through a phishing email or vulnerable software. Understanding the attack's origin is crucial for preventing future attacks and identifying threat actors.
Eradicating the Threat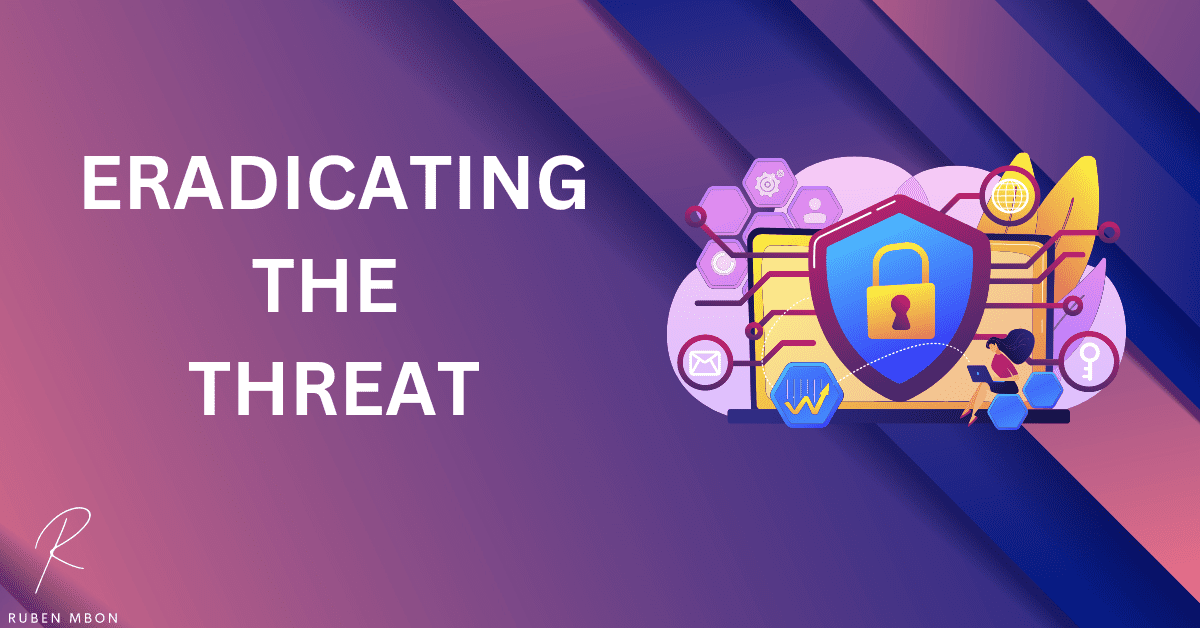 Eradicating ransomware entails taking out malicious software and restoring regular operations to afflicted systems.
The critical steps to eradicate a ransomware attack are:
Restoring all infected devices

Determining the kind of ransomware being used

Eliminating it with anti-malware software

Halting any processes that propagate malware further

Blocking every indication of compromise from the network entirely

Identifying and mitigating vulnerabilities present in your system architecture

And bolstering security policies.
Data Recovery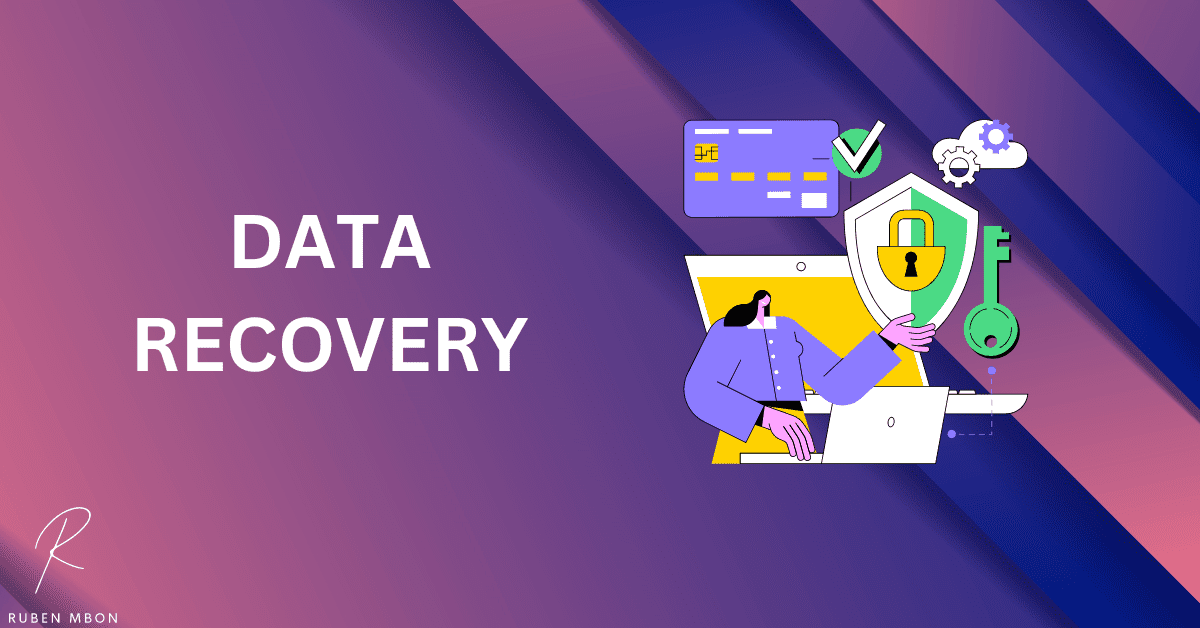 There are several methods available when it comes to recovering data after a ransomware attack. The most common and recommended method is restoring from backups. This involves an up-to-date backup of the affected files or systems to restore them to their original state before the attack. Businesses must regularly back up their data to have access to clean copies of their files in case of a cyberattack.
Another option for recovering data is using specialized software such as anti-ransomware tools or file recovery programs designed specifically for this purpose. These programs can help decrypt encrypted files and recover victim's data with no need to pay the ransom. However, these solutions may not always be successful depending on the type of ransomware used by attackers and how long ago the attack occurred.
Reporting the Incident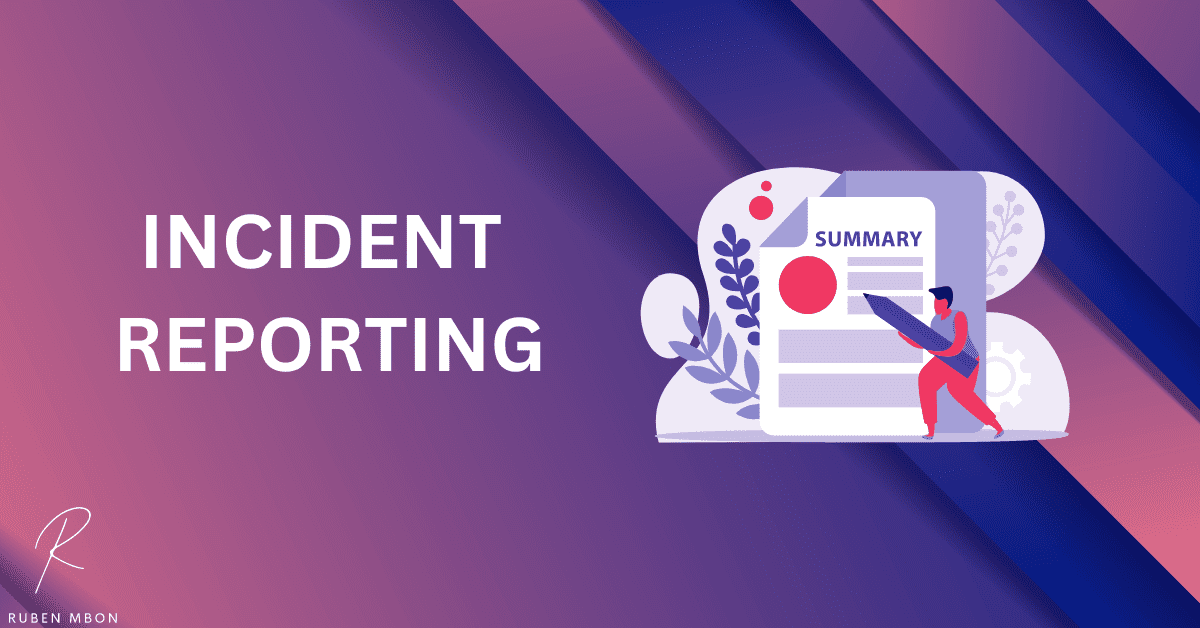 Reporting a ransomware threat or successful attack is an important step in the recovery process. It's essential to report the incident to law enforcement and other relevant authorities as soon as possible, so they can investigate and take action against those responsible for the attack.
Additionally, reporting ensure that the intelligence gathered during the incident response is shared and made available within the cybersecurity community.
Providing as much information about the incident as possible when reporting a ransomware attack is essential. This includes details such as when you first noticed signs of infection, any indicators of compromise, what type of malware was used, how many systems were affected, and any ransom demands.
It's also essential to provide evidence of the attack if available. This could include screenshots or logs from your security software showing malicious activity on your network or system files encrypted by ransomware.
Finally, providing contact information for anyone who may have received ransom notes can help investigators track down those responsible for the attack.
Communicating Internally and Externally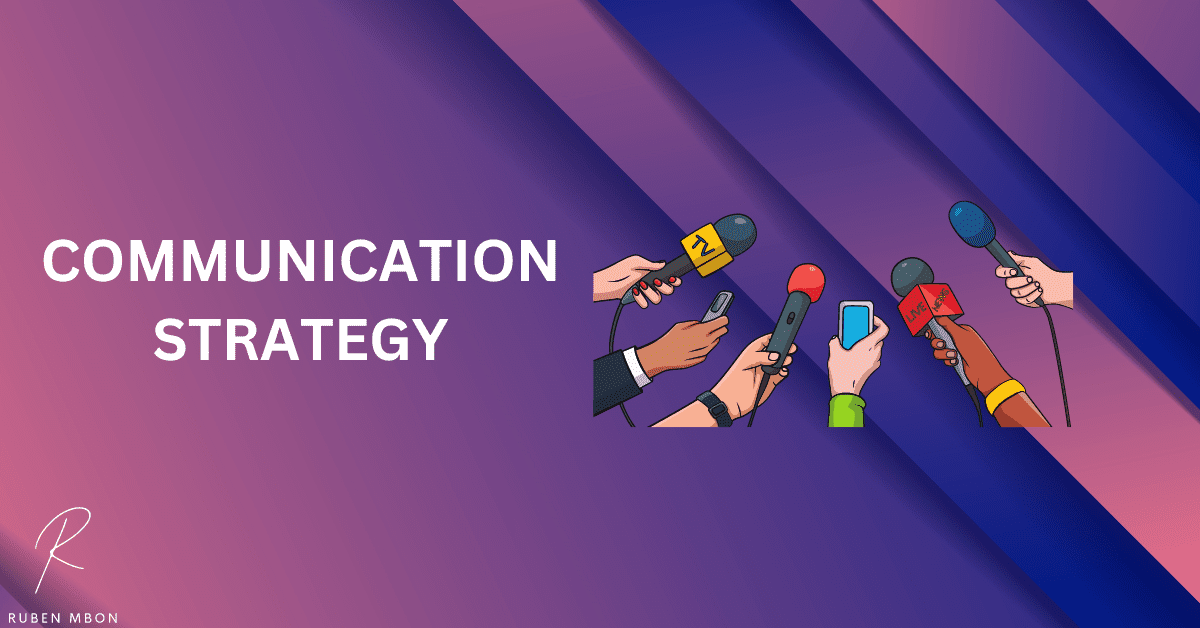 When communicating about a ransomware attack, it is important to be clear, transparent, and timely. Notify the appropriate personnel internally (including senior leaders) as soon as the attack is discovered.
Communicate with customers and external stakeholders, informing them of what happened, what steps are being taken, and how the organization plans to prevent future attacks.
Follow regulations in place and inform regulatory authorities and/or law enforcement agencies if necessary.
Use public-facing channels to inform the public about the incident and actions taken. Keep in mind that reputation is at stake, be honest and responsible.
Implementing Security Measures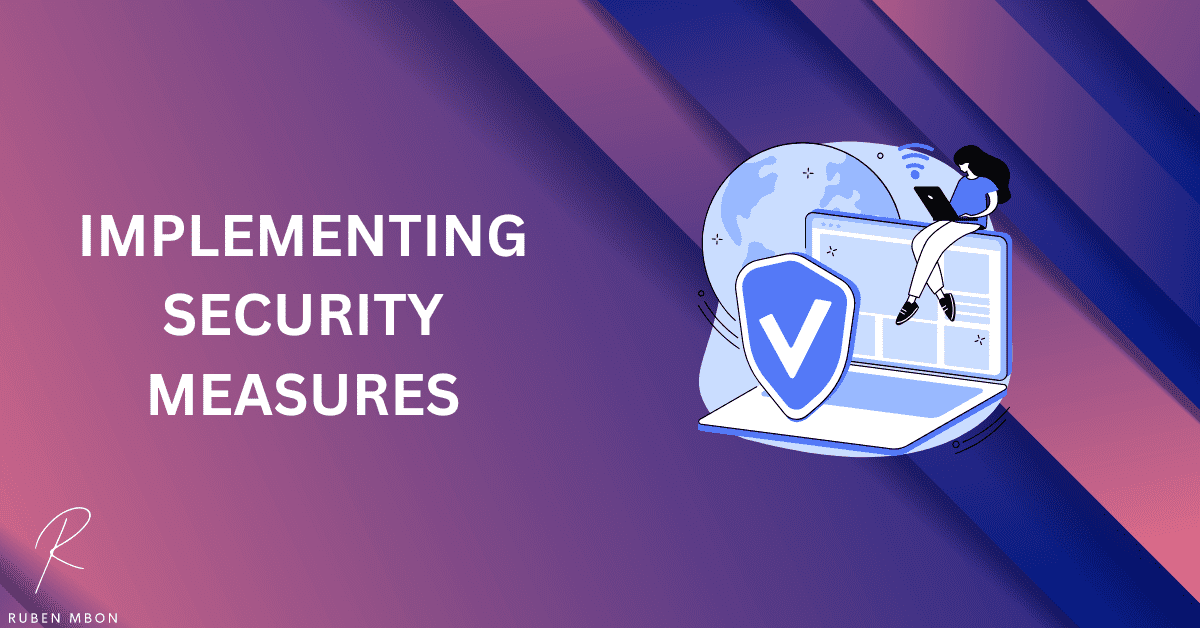 To prevent future ransomware attacks, it is crucial to take proactive measures by implementing security protocols that protect the system from malicious software and other cyber threats.
Effective ways of doing so include regular patching of operating systems, applications, and other software with the latest security patches; keeping anti-malware software up-to-date; using firewalls and intrusion detection systems as a barrier and monitor respectively; as well as educating employees on cybersecurity best practices such as creating strong passwords, avoiding clicking on suspicious links or attachments in emails, not reusing passwords across multiple accounts, and enabling multi-factor authentication when possible.
Implementing these protocols and regularly educating employees on these topics can help protect an organization against attackers seeking financial gain through ransomware attacks.
Frequently Asked Questions
How should companies handle ransomware attacks?
Companies should take immediate action to contain the attack, identify and isolate affected systems, assess the extent of damage, and restore any lost data. To prevent future attacks, companies should also ensure that their networks are secure by implementing robust security protocols such as multi-factor authentication, regularly patching for known vulnerabilities, and using endpoint protection software and firewalls. Additionally, companies should educate employees on best practices for cybersecurity awareness so they can spot suspicious activity or phishing attempts. Finally, a reliable backup system is essential to recover quickly from ransomware attacks.
How companies prevent ransomware attack?
Companies can prevent ransomware attacks by implementing a comprehensive security strategy. This includes regularly patching systems, using firewalls and antivirus software, training employees on cyber hygiene, monitoring networks for suspicious activity, backing up data regularly and keeping it offline or in the cloud, disabling remote access to sensitive systems when not needed, limiting user privileges to only what is necessary for their job role, and having an incident response plan in place. Additionally, companies should be aware of phishing attempts often used as an entry point into a system by malicious actors.
What is the first thing an organization usually does when hit with a ransomware attack?
The first thing an organization should do when hit with a ransomware attack is to immediately disconnect the affected systems from their network. This will prevent the ransomware from spreading and limit any further damage. Additionally, organizations should contact their legal counsel and activate their cyber liability insurance if they have one.
Do companies survive ransomware attacks?
Yes, companies can survive ransomware attacks. Taking the proper steps to protect your business from cyber threats is essential in ensuring its survival. This includes having a comprehensive security plan that covers data backups, anti-malware software, and employee training on best practices for online safety. Additionally, organizations should have an incident response plan ready to activate if they experience a ransomware attack.
Conclusion
A ransomware attack can severely impact a company, so it's crucial to have a plan in place. The plan should include preparing, identifying, and containing the attack, mitigating the damage, recovering any lost data, and adequately communicating about the incident.
Preparation steps include regular backups, software, and systems updates, employee cybersecurity education, and security controls implementation. Containing the attack quickly and using a response plan can reduce the harm caused by a ransomware attack. By taking proactive measures, companies can better protect themselves.