Introduction
Are you confused about the difference between a virus and malware? You're not alone! Many people use the terms interchangeably, but there are some important distinctions between the two – malware vs virus.
This blog post will discuss the main differences between a virus and malware. By the end, you'll have a clear understanding of the key characteristics of each and how to protect yourself from these malicious threats.
What is a Malware?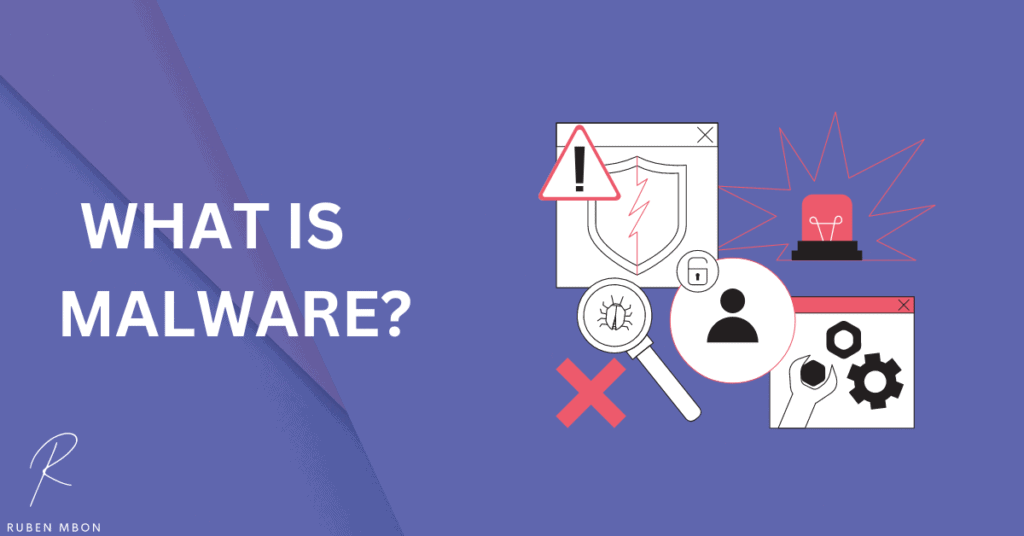 Malware is short for "malicious software" and refers to any program or code designed to harm or damage your computer system. Malware can include viruses, Trojan horses, worms, ransomware, spyware, adware, and more.
Malware can be installed on your device through various methods, including infected websites, email attachments, malicious links on social media platforms, and even fake updates or security programs.
Once installed, malware can cause all sorts of problems for your device, including crashing your system, stealing your personal information (including passwords and credit card numbers), turning on your webcam without you knowing it, and more.
Types of Malware
Not all malware are worms or viruses; here are some of the other types:
• Trojan Horses: It's a malicious program disguised as something else, such as an email attachment or legitimate software download. It can steal data, take control of your device, or even delete files.
• Viruses: A virus is a type of malware that replicates itself and spreads the infected file from one computer to other computers. It can cause physical damage to your hardware, corrupt data, and more.
• Worms: A worm is malicious software that can spread through networks and across the internet without user intervention. It can cause system slowdowns and crashes and delete or corrupt files.
• Ransomware: Ransomware is a type of malware that encrypts your data and demands payment to regain access to it.
• Spyware: Spyware is malicious software designed to collect confidential information without your consent, such as passwords and credit card numbers.
• Adware: Adware is a malicious application that displays advertisements to generate revenue for its creators.
What is a Virus?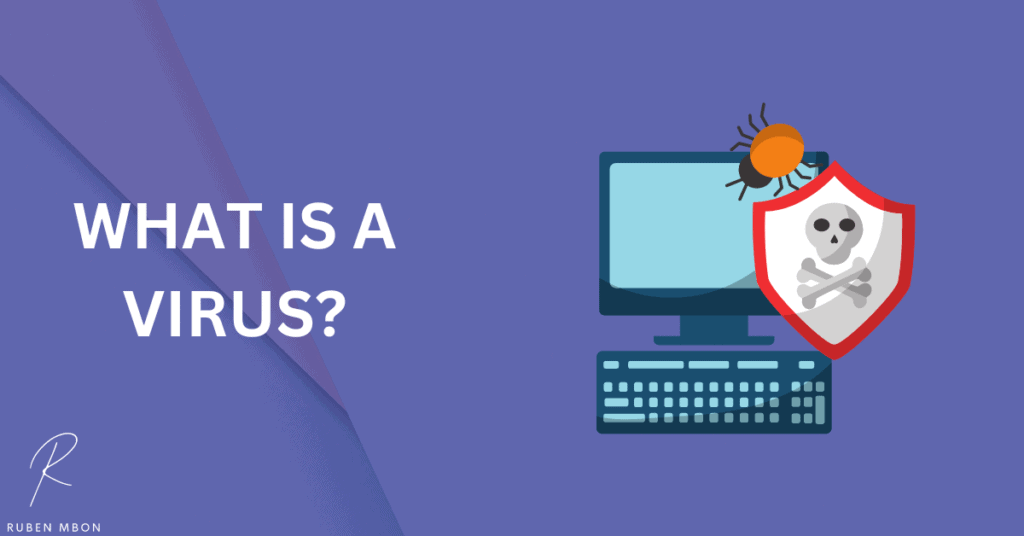 Uninvited and insidious, viruses are malware designed to replicate themselves like an infection. They often attach to legitimate programs or files, resulting in many harmful outcomes such as file deletion, information theft, and even complete system failure.
Viruses have a variety of avenues in which they can infiltrate your computers, such as through email attachments, malicious websites, and external storage devices. Once the virus has found its way onto the system, it is capable of executing some potentially damaging actions like:
Replicating itself and spreading to other computers
Modifying or deleting files
Stealing sensitive information, such as login credentials or financial data
Disrupting the normal functioning of the computer or network
Viruses are notoriously tricky to spot and can wreak havoc on any computer system or network. To safeguard against them, it is paramount that you employ antivirus software as well as adhere to safe browsing habits. Doing so will protect your devices from even the most insidious of viruses.
Types of Viruses
• Macro Viruses: A macro virus is a type of malicious code that uses macros in documents and spreadsheets to run its code. It can be used to delete files, steal data, and more.
• Boot Sector Viruses: It's a type of virus that infects the boot sector of your hard drive, which contains the instructions for starting up your computer.
• File Infector Viruses: Like Polymorphic viruses, a file infector virus is a type of malicious code that attaches itself to an executable file or program and spreads when the file is accessed.
• Multipartite Viruses: A multipartite virus is a type of virus that can spread through multiple methods, such as email attachments and removable media.
• Stealth Viruses: A stealth virus is a type of virus that uses advanced techniques to hide from antivirus applications and other security software.
What Are the Similarities Between Malware and Viruses?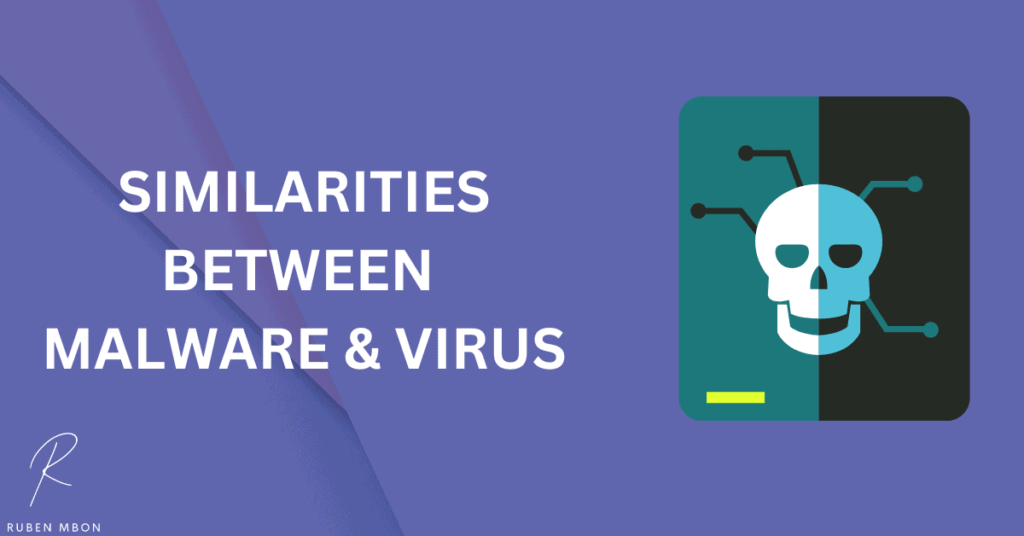 The main similarity between malware and viruses is that they both cause damage to your computer system. Both can be used to spy on you, steal your personal information, or even crash your system altogether. It's also important to understand that both require user interaction for them to be installed – meaning someone has to click on a malicious link or open an infected attachment for the virus/malware to be installed.
Furthermore, both malware and viruses can be difficult to detect. Most of them are designed to evade traditional antivirus software, so it's important to stay vigilant when browsing the web and downloading files from the internet.
What Are the Main Differences Between Malware vs Virus?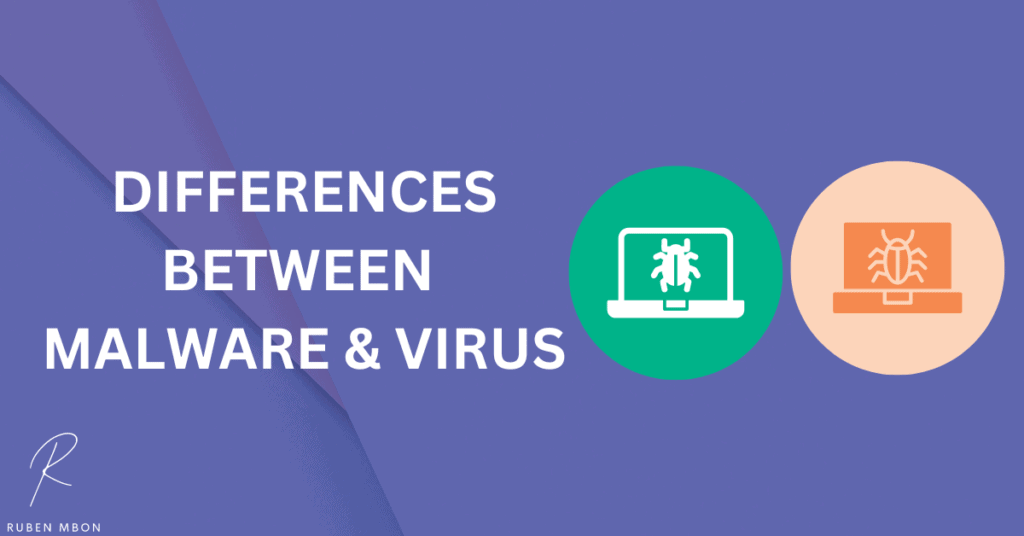 Malware and viruses are often conflated, yet they have distinct meanings. Primarily, malware refers to any application engineered with the purpose of causing harm or exploiting a device; this encompasses viruses and additional threats like worms, ransomware, spyware, and Trojan horses.
Different from other forms of malware, viruses can replicate and spread across computers or devices. It usually needs a host program or file to function and can cause damage by erasing files, changing computer settings, or executing additional malicious activities.
That being said, here's the list of differences between malware and viruses:
Purpose
Malware is created for various motives, including pilfering sensitive data and displaying advertisements unsolicitedly. Additionally, encrypting files with a ransom has been known to occur. On the other hand, viruses are usually designed to wreak havoc on computers or mobile devices, often leading to file deletion or alterations in system settings.
Transmission
Malware can be transmitted through multiple vectors, like email attachments, contaminated websites, and physical storage media. On the other hand, viruses are usually passed from one device to another via shared files or network connections.
Host program
Malware, unlike viruses, may not need a host program to activate and cause harm. A virus needs an executable file or software to function effectively.
Level of Command and Control
Contrary to viruses that are commonly limited in their capabilities and may spread on their own accord, malware gives an attacker a higher level of control over the target's computer or device.
Detection and removal
The best way to prevent malware and viruses is to use anti-malware software, keep your applications up-to-date, and practice safe online habits. Additionally, it's essential to back up your data regularly if something goes wrong. This will ensure that all your legitimate files are safe from malicious attacks.
Impact
Malware and viruses can cause considerable disruptions, from slight irritations to colossal economic losses. For example, ransomware is a malicious code that has disastrous effects on individuals and companies, whereas other malware may not be as apparent or detrimental.
Remediation
Removing malware requires more intricate remediation actions, like restoring the system from a backup or manually deleting the malicious software. Contrarily, viruses are simpler to take out with antivirus technology..
Prevalence
Malware is more common than viruses, as it includes a wide range of malicious software in addition to viruses.
Antimalware and Antivirus Solutions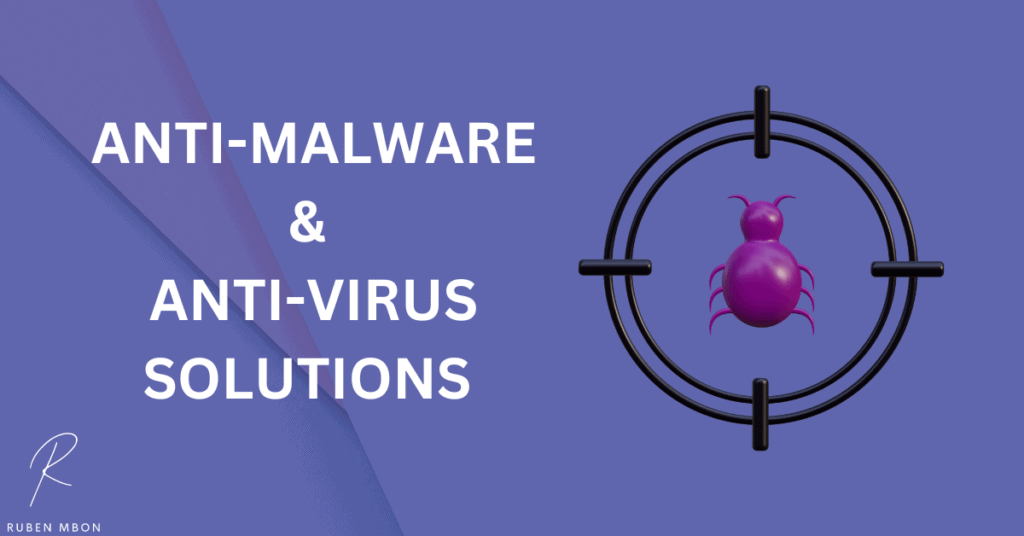 Using reliable antimalware and antivirus solutions is the best way to protect your system from viruses and malware. Additionally, you can use an endpoint detection and response solution. These programs are designed to detect, quarantine, and remove any malicious files or code that might be present on your system. They can also help you identify potential security threats before they become an issue.
It's essential to keep in mind that no security solution is foolproof, so it's crucial to stay up-to-date on the latest threats and practice safe online habits. Keep malware protection on your system, and you can help ensure that viruses and malware have nowhere to hide.
Lastly, remember that the best way to protect yourself from malicious attacks is to stay vigilant and aware of what's happening on your system. Keep an eye out for any suspicious activity, and if you think something isn't right, contact a professional immediately.
Conclusion
In conclusion, malware and viruses are both types of harmful software that can cause a range of problems on your device. Despite their similarities, they have some key differences regarding installation methods, operating systems, detection capabilities, impacts, and prevention methods. Knowing the differences between these two is important for keeping your system safe from any malicious attack.
If you think your device may be infected, it's essential to contact a professional right away (or your company's cybersecurity team). They will be able to determine whether the problem is caused by malware or a virus and help you take the necessary steps to remove it from your system.