Introduction
Deepfakes, powered by artificial intelligence, have transitioned from a fascinating technological feat to a severe cybersecurity threat. Picture Former President Barack Obama's likeness being used to spread fake news or incite violence. This alarming scenario highlights the pressing need for AI and cybersecurity experts to tackle deepfake-generated misinformation.
In this blog post, we will explore deepfakes' creation, the risks they pose, and their societal impact. We'll examine the critical role of AI in detecting deepfakes, the importance of collaboration among security leaders, organizations, and social media platforms, and the ongoing research and development needed to build a robust defense against deepfakes and protect digital information integrity.
Understanding Deepfakes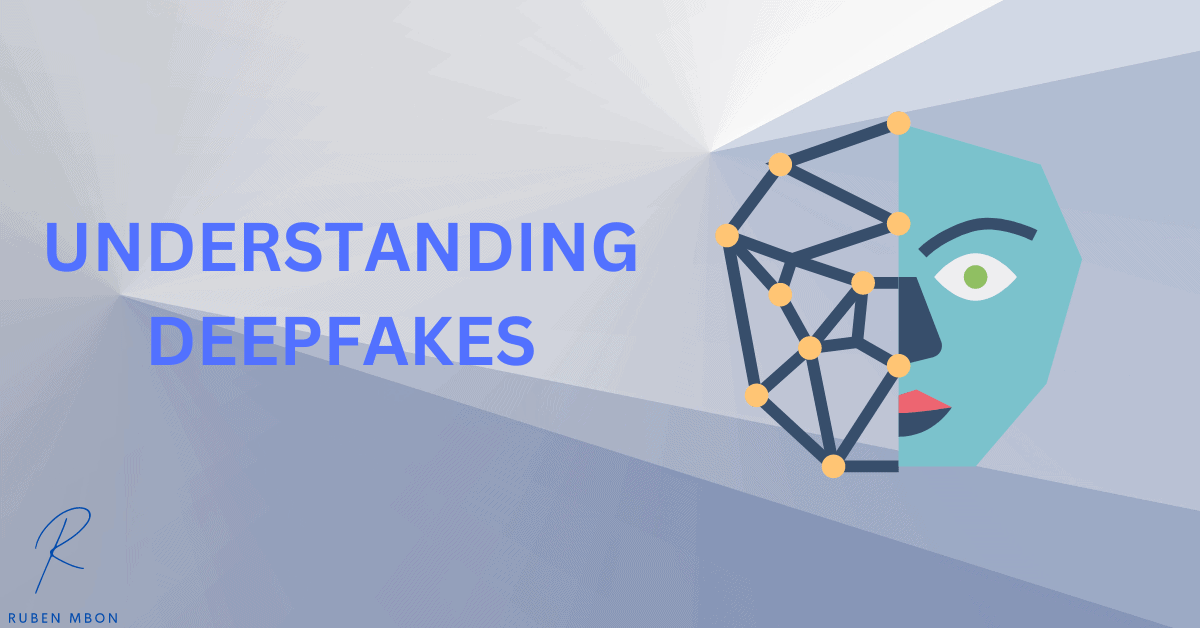 Definition and Examples of Deepfakes
Deepfakes are a type of synthetic media produced by artificial intelligence (AI) algorithms, which frequently employ machine learning techniques. They convincingly mimic real people in videos, images, or audio clips, making it challenging to discern between genuine and fake content.
One famous example of a deepfake video features President Barack Obama delivering a speech he never actually gave. BuzzFeed published the video, created by filmmaker Jordan Peele, to raise awareness about the potential dangers of deepfakes and the importance of recognizing and addressing the issue.
Another notorious example includes deepfake videos of celebrities, which can be used for harassment or defamation. With the growing prevalence of deepfakes, the need for effective detection and countermeasures has become increasingly vital.
How Generative Adversarial Networks (GANs) Create Deepfakes
Generative adversarial networks (GANs) are a cornerstone of deepfake technology. GANs consist of two machine learning models: the generator and the discriminator. The generator's task is to create realistic, fake data (e.g., images or videos), while the discriminator's job is to identify whether the data is genuine or fake.
The two models work in opposition, continuously learning and adapting to improve their performance. As the generator becomes better at creating deepfakes, the discriminator becomes more proficient at detecting them, and vice versa. This iterative process results in increasingly convincing deepfake content that poses significant challenges for security teams and researchers.
The Increasing Accessibility of Deepfake Technology
In the early days of deepfake technology, creating convincing videos required considerable computer science expertise and computational resources. However, as AI and machine learning tools have become more sophisticated and accessible, the barrier to entry for creating deepfakes has significantly lowered.
Today, user-friendly software and mobile apps enable almost anyone to create deepfakes with relative ease, often with minimal technical knowledge. This increasing accessibility has allowed bad actors to exploit deepfake technology for nefarious purposes. From spreading disinformation during political campaigns to blackmail and identity theft, the potential for misuse is substantial.
As deepfake technology becomes more widespread and accessible, the importance of AI and cybersecurity in detecting and combating these threats cannot be overstated.
The Threat of Deepfakes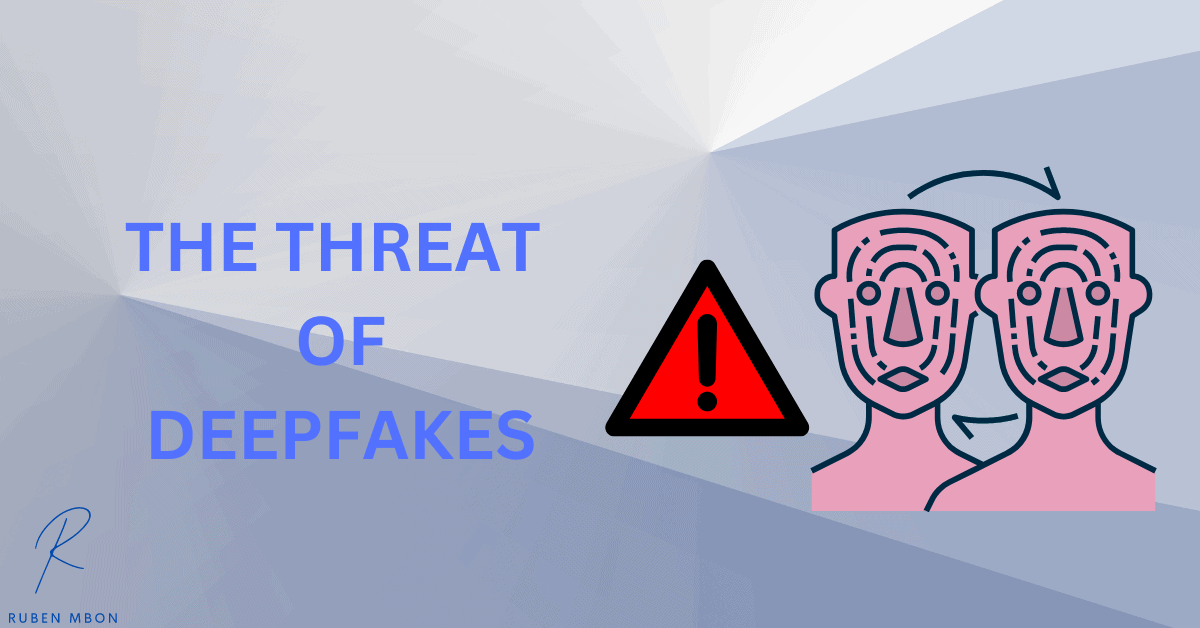 Cybersecurity Threats Posed by Deepfakes
Deepfakes pose a significant and evolving cybersecurity threat. As the technology advances, the risks become more diverse and challenging to manage. Some of the key cybersecurity threats associated with deepfakes include identity theft, corporate espionage, and the spread of disinformation.
For instance, in a high-profile case, a deepfake video was used to impersonate a CEO, leading to substantial financial losses for the company. For individuals, deepfakes can be used for extortion, harassment, or defamation.
As the line between real and fake content blurs, security teams face growing challenges in protecting their organizations and users from these threats.
Disinformation Campaigns and Their Impact on Political Campaigns
Deepfakes have become a powerful tool for disinformation campaigns, particularly in the realm of politics. Bad actors can use deepfake technology to create false narratives or manipulate public opinion, sowing discord and undermining trust in institutions.
In a recent election, a well-timed deepfake portrayed a candidate making controversial statements, tarnishing their reputation and potentially swaying voters.
The growing sophistication of deepfakes makes it increasingly difficult for the average person to identify manipulated content, which amplifies the potential impact of disinformation campaigns on election outcomes and public discourse.
The Role of Bad Actors and Nefarious Purposes
As deepfake technology becomes more accessible, bad actors exploit it for various nefarious purposes. These individuals or groups use deepfakes to spread disinformation, engage in blackmail, manipulate public opinion, or incite violence.
For example, deepfakes were used in a disinformation campaign that incited violence in a conflict-ridden region, further destabilizing the situation. Bad actors can leverage social media platforms to amplify the reach of their deceptive content, making it crucial for these platforms and cybersecurity experts to develop effective deepfake detection and mitigation strategies.
The evolving threat landscape demands a proactive approach to tackling disinformation and protecting the integrity of information in the digital age.
The Challenge of Increasingly Realistic Deepfake Videos
The continuous improvement of deepfake technology has resulted in increasingly realistic videos that are harder to detect. As GANs and other machine learning algorithms become more refined, the quality of deepfake videos improves, making it difficult even for experts to identify manipulated content.
In one study, researchers found that even seasoned professionals struggled to differentiate between real and deepfake videos. This growing realism poses significant challenges for cybersecurity professionals and researchers working on deepfake detection.
As deepfakes become more convincing, traditional detection methods may no longer suffice, necessitating the development of innovative AI-based solutions to stay ahead of the curve and protect users from this growing threat.
The Role of Artificial Intelligence in Detecting Deepfakes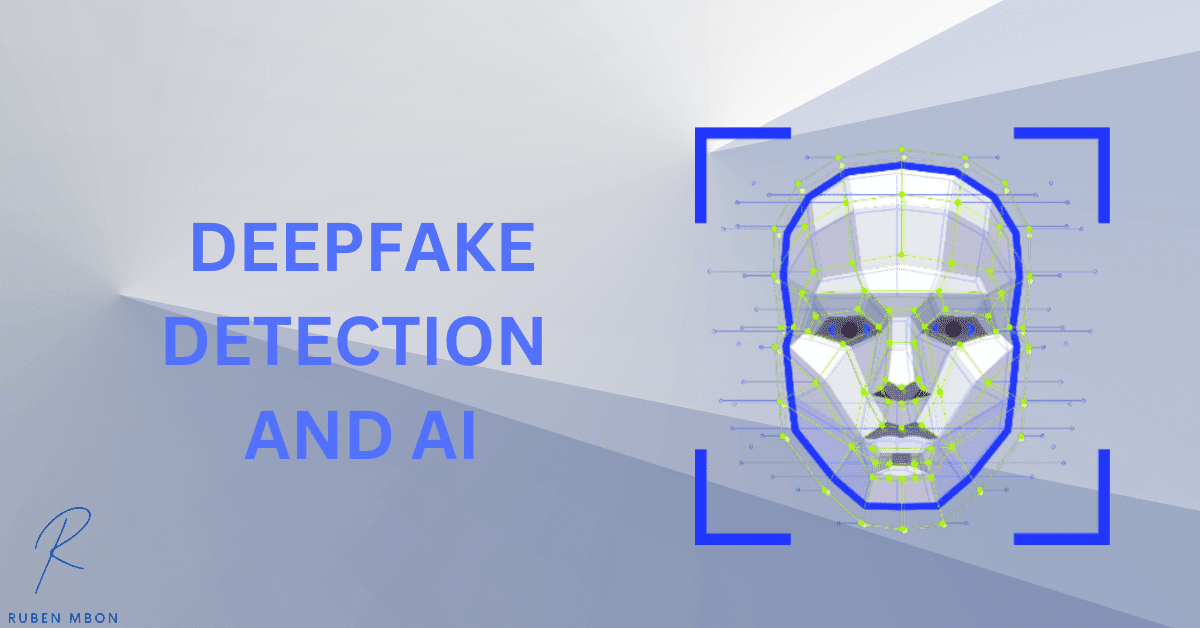 AI Techniques for Identifying Deepfakes
Artificial intelligence is pivotal in detecting deepfakes and mitigating their potential harm. Various AI techniques have been developed to identify manipulated content, including deep learning, computer vision, and natural language processing.
For instance, researchers at the University of California, Berkeley, developed a deep learning model to analyze facial movements and speech patterns to determine whether a video has been manipulated. Similarly, computer vision algorithms have been designed to detect inconsistencies in lighting or shadows, which may indicate the presence of deepfake content.
By leveraging these advanced AI techniques, experts can more effectively identify deepfakes and minimize their impact.
The Role of Machine Learning in Improving Deepfake Detection
Machine learning, a subset of AI, is crucial for enhancing deepfake detection capabilities. As deepfake technology evolves and becomes more sophisticated, machine learning models must adapt and improve to stay ahead of the curve.
By training models on large datasets of real and manipulated content, researchers can better refine their algorithms to identify subtle signs of tampering. For example, Facebook's Deepfake Detection Challenge (DFDC) provided a platform for researchers worldwide to improve detection methods by training their models on a diverse dataset of videos.
This continuous learning process enables machine learning models to keep pace with the ever-improving quality of deepfakes, ensuring that detection methods remain effective in the face of new challenges.
The Collaboration Between Security Teams and AI experts
To combat the growing threat of deepfakes, a collaboration between security teams and AI experts is essential. By combining their expertise, these professionals can develop more robust and comprehensive solutions to detect and counter deepfake content.
For instance, AI experts can provide valuable insights into the latest algorithms and techniques for deepfake detection. At the same time, security teams can offer real-world experience and knowledge of the threats organizations, and users face.
One notable collaboration involves the partnership between the United States Department of Defense's Defense Advanced Research Projects Agency (DARPA) and several AI research groups aimed at advancing deepfake detection technologies.
This collaborative approach ensures that deepfake detection methods are continually updated and improved, empowering security teams to protect the integrity of information and safeguard users from the dangers of deepfake technology.
Combating Deepfakes on Social Media Platforms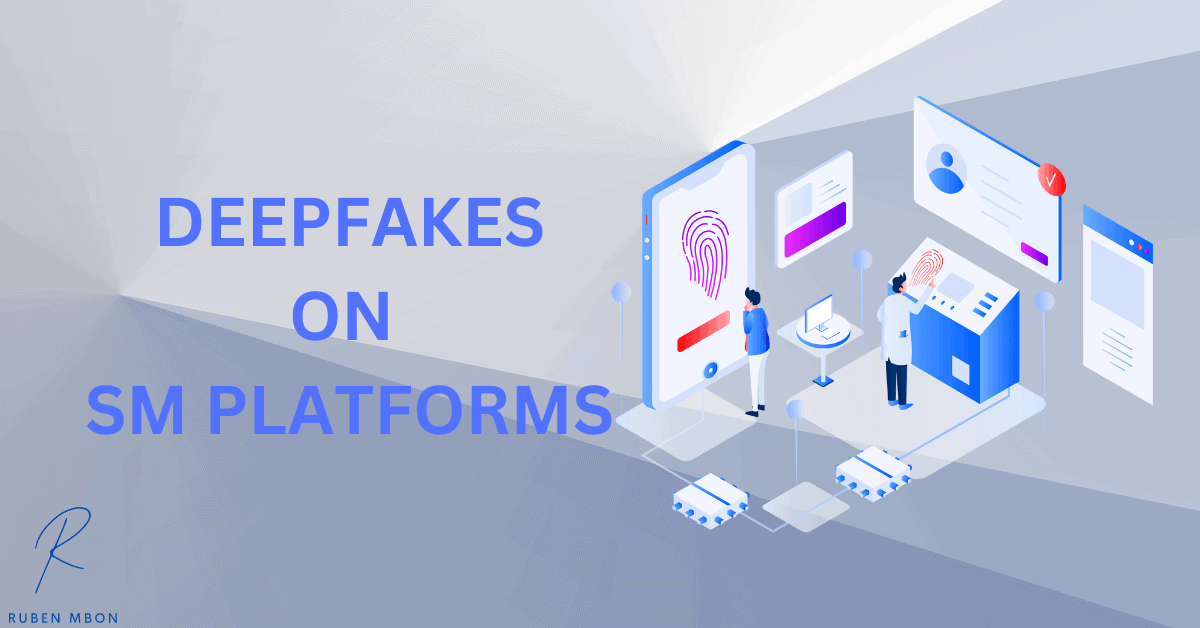 The Responsibility of Social Media Companies
Social media platforms play a crucial role in disseminating information, making them a primary target for bad actors looking to spread deepfakes for nefarious purposes. As a result, these companies are responsible for protecting their users from the dangers of deepfake content.
To fulfill this duty, social media companies must invest in deepfake detection technologies, develop policies to address the spread of manipulated content and collaborate with AI experts and cybersecurity professionals to stay ahead of emerging threats.
However, they also face challenges balancing user privacy, freedom of expression, and the need to detect and remove harmful content.
Efforts by Facebook and Other Platforms to Detect and Remove Deepfakes
Leading social media platforms, such as Facebook, Twitter, and YouTube, have taken active steps to combat the spread of deepfakes on their platforms.
Facebook, for example, launched the aforementioned Deepfake Detection Challenge to encourage the development of new detection algorithms and has implemented policies to remove deepfake content that could cause harm.
Twitter has introduced a policy to label and, in some cases, remove synthetic or manipulated media that is likely to cause damage. At the same time, YouTube uses a combination of AI technology and human reviewers to detect and remove deepfake videos that violate its community guidelines.
These proactive measures demonstrate the commitment of social media platforms to protect their users from the risks associated with deepfakes.
However, it is essential to acknowledge the limitations and challenges these platforms face, such as the ever-evolving nature of deepfake technology and the difficulties distinguishing between harmful and benign content.
Educating Users on the Risks of Deepfake Videos and Fostering Collaboration
In addition to developing deepfake detection technologies and implementing policies to counter the spread of manipulated content, social media companies must also educate their users about the risks associated with deepfake videos.
By raising awareness of the potential dangers and providing resources to help users identify and report deepfake content, social media platforms can empower their users to become more discerning information consumers. This might include creating educational materials, hosting webinars, or partnering with organizations dedicated to promoting digital literacy.
Moreover, a collective effort involving the broader public, governments, and other organizations is essential for combating deepfakes on social media platforms. By encouraging collaboration and sharing of expertise, resources, and best practices, stakeholders can work together to develop more effective strategies for tackling the deepfake threat.
This could involve hosting cross-industry conferences, supporting research initiatives, or establishing public-private partnerships to create a united front against the proliferation of deepfake content. By investing in user education and fostering collaboration, social media platforms and other stakeholders can help build a more informed and resilient user base better equipped to navigate the ever-evolving landscape of digital misinformation.
The Role of Security Leaders and Organizations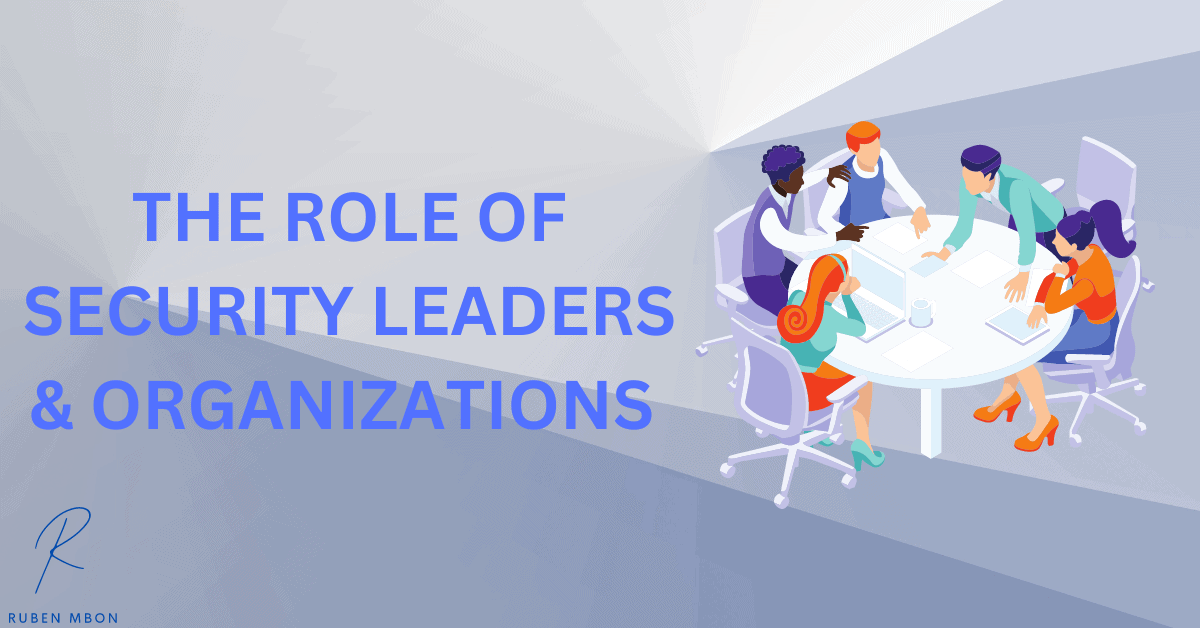 Strategies for Tackling Disinformation and Deepfakes
Security leaders and organizations play a vital role in addressing the challenges of disinformation and deepfakes. To effectively counter these threats, they must develop comprehensive technology, policy, and user education strategies.
This includes implementing state-of-the-art deepfake detection systems, adopting robust cybersecurity measures to protect sensitive data from manipulation, and providing training and resources to help employees recognize and respond to deepfake content.
For instance, incorporating simulated deepfake attacks in employee training programs can improve their ability to identify and report suspicious content. In addition, security leaders should engage in continuous monitoring and threat assessment to stay informed of the latest trends and developments in deepfake technology.
The Importance of Collaboration Between Cybersecurity Experts, Businesses, and Governments
Collaboration between various stakeholders, including cybersecurity experts, businesses, and governments, is essential for developing a cohesive and effective response to the growing threat of deepfakes.
These entities can collectively build a more resilient defense against deepfake attacks by sharing expertise, resources, and intelligence. Public-private partnerships, such as the Cybersecurity and Infrastructure Security Agency (CISA) in the United States, facilitate the exchange of information on emerging threats and best practices.
Joint initiatives between businesses and governments, like the European Union's efforts to establish a regulatory framework for AI and deepfake technology, can support the development of new technologies and standards for deepfake detection and mitigation.
The Need for Continuous Research and Development in AI and Cybersecurity
As deepfake technology continues to evolve and become more sophisticated, the need for ongoing research and development in AI and cybersecurity becomes increasingly critical. By investing in cutting-edge research and fostering innovation, security leaders and organizations can stay ahead of the curve in the rapidly changing landscape of digital threats.
This may involve supporting academic research through grants or partnerships, participating in industry consortiums like the Partnership on AI (PAI), or investing in internal research and development initiatives. It is crucial, however, to acknowledge the potential challenges or barriers to collaboration and research, such as limited funding, diverging interests, and competition for resources.
By addressing these issues and prioritizing research and development, security leaders and organizations can improve their ability to detect and counter deepfakes and contribute to developing new technologies that can help protect the integrity of information in the digital age.
Frequently Asked Questions
Are deepfakes illegal?
The legality of deepfakes varies depending on the jurisdiction and the specific use case. While creating deepfakes for entertainment or satire may be allowed, using them for malicious purposes such as spreading disinformation, harassment, or non-consensual explicit content is often illegal. Many countries and states are enacting laws to address deepfake-related offenses. It's essential to be aware of local regulations and use deepfake technology responsibly and ethically.
Is deepfake free to use?
Yes, some deepfake software is available for free, while others may require payment. However, remember, using deepfake technology irresponsibly or maliciously can lead to legal consequences, so always ensure you use it ethically.
What is deepfake using for?
Deepfake technology can be used for various purposes, including entertainment, satire, research, and content creation. Unfortunately, it can also be misused for spreading disinformation, harassment, or creating non-consensual explicit content.
What states is deepfake illegal?
The legality of deepfakes varies by jurisdiction. In the United States, for example, California and Texas have passed laws specifically targeting deepfakes, making malicious uses of the technology illegal. As regulations are continuously evolving, it's essential to stay informed about the laws in your specific location.
Conclusion
Deepfakes, fueled by advancements in artificial intelligence and machine learning, present substantial cybersecurity threats and societal challenges. The rapid development and growing accessibility of deepfake technology enable disinformation campaigns, political manipulation, and other malicious activities.
Battling deepfakes demands a multifaceted approach, incorporating technological innovation, collaborative efforts, user education, and robust cybersecurity measures. Promoting cooperation and prioritizing research and development can establish a more resilient defense against deepfakes and safeguard digital information integrity.
Consequently, collaboration among security leaders, AI experts, businesses, and governments is crucial in combating this escalating threat.