What is a Cloud Network Security?
Cloud network security is more than just firewalls and encryption. It's an integral part of a comprehensive cloud computing security strategy that includes user authentication, activity monitoring, and other cloud security controls.
Introduction
Worried about the security of your cloud network?
You're not alone.
Cloud networks are becoming increasingly popular, but they also present unique cybersecurity challenges that must be addressed to protect your data. This blog post will discuss cloud network security and the steps you can take to secure your cloud environment.
By taking the necessary precautions, you can rest assured that your data is safe and sound in the cloud.
This blog post will explain cloud network security and outline some of the most important measures you can take to secure your cloud infrastructure.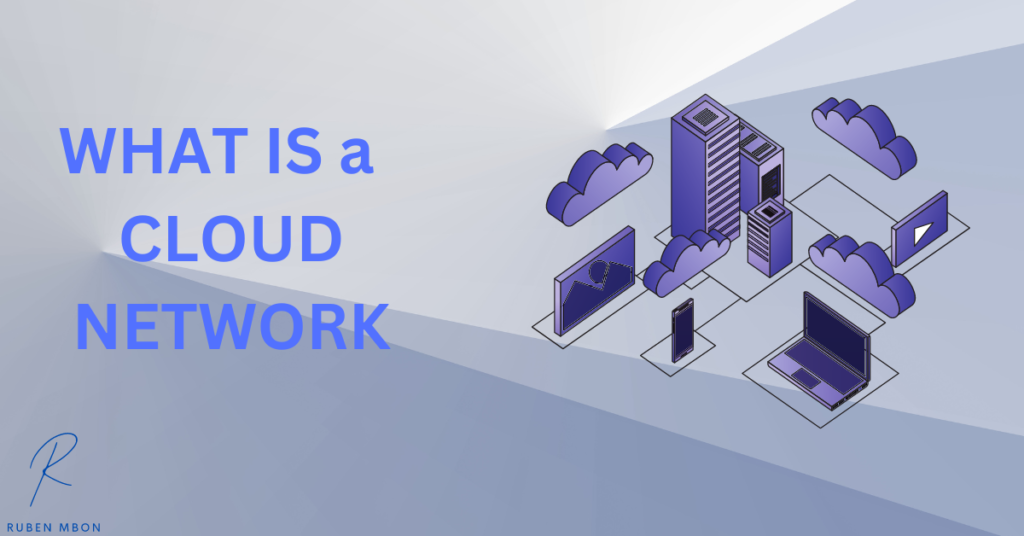 What is a Cloud Network?
A cloud network is a system of interconnected cloud computing resources that can be accessed over the internet.
Cloud networks can store, process, and manage data, applications, and other digital resources. They can also be used to deliver cloud-based services, such as cloud gaming or cloud storage.
Cloud Infrastructure Types
The cloud network definition includes, on the one hand, public cloud infrastructures and private cloud infrastructures and, on the other, hybrid cloud configurations that combine elements of both.
Public cloud networks are owned and operated by third-party service providers. Private cloud networks are owned and operated by businesses or organizations. Hybrid cloud networks are a mix of public and private clouds.
Difference Between On-premise and Cloud Network
In the past, on premises (on prem) networks were the only choice for corporate IT systems. A business owns and operates on prem networks, while cloud providers manage their clients' hardware, software, and other IT infrastructure.
The cost is another significant factor when it comes to on-prem versus cloud. With an on prem network, you must pay for the hardware and software upfront and cover ongoing maintenance costs with your IT staff. Cloud networks usually work out to be more affordable in the long run because you only pay for the resources you use.
The choice between an on prem or cloud network ultimately comes down to your business's requirements. On-prem can be great if you have the budget and capacity to manage it. At the same time, a cloud network may be more affordable and flexible with fewer headaches, making it ideal for businesses just getting started.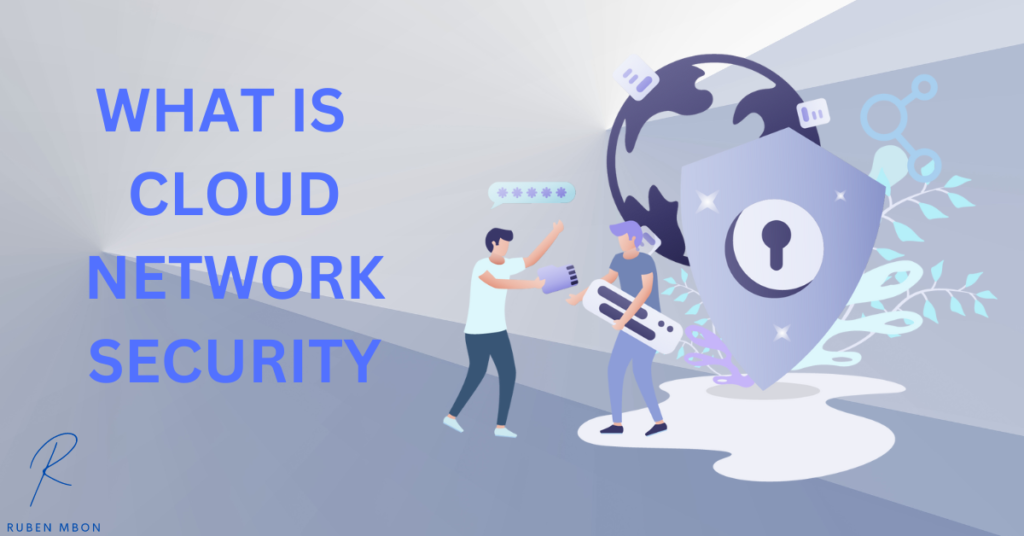 What is Cloud Network Security?
Cloud network security measures include firewalls, encryption, user authentication, activity monitoring, and other cloud security controls. To be effective, cloud network security must be integrated into an overall cloud computing security strategy.
When done correctly, cloud network security can help to protect sensitive data, prevent data breaches, and ensure compliance with regulatory requirements.
Why is Cloud Network Security Important?
Cloud network security is essential for several reasons.
First, cloud networks are often used to store sensitive data. This data can include customer data, financial information, and proprietary business information. If this data and sensitive information were to fall into the wrong hands, it could be used to exploit businesses or individuals.
Second, cloud networks are often used to power critical applications. If these applications were to go down, it could cause significant disruptions for businesses and individuals.
Finally, cloud networks are often used to connect people and devices. If these connections were to be lost, it could create significant communication problems.
As a result, cloud network security is crucial for protecting businesses and individuals from cyberattacks.
What Risks are Facing Cloud Networks?
Data breaches:
One of the most common cloud security concerns is the possibility of a data breach. If a cloud provider's systems are hacked, sensitive customer data could be exposed.
Loss of control:
When you use cloud services, you are essentially handing over control of your data to a third party.
Compliance issues:
Depending on your industry, you may be required to comply with specific regulations (e.g., HIPAA, PCI DSS). Storing data in the cloud may make it more challenging to meet these compliance requirements.
Challenges of Securing Cloud Networks
Cloud networks are constantly changing and growing, making it challenging to keep up with the latest security threats.
Also, the configuration of the cloud networks is not always standardized and does not follow best practices.
Finally, various people and organizations often use cloud networks, further complicating matters. However, understanding these challenges and taking steps to address them makes it possible to secure cloud networks effectively.
A problem businesses face with public clouds is knowing which roles and responsibilities to delegate to their cloud providers and the shared responsibility involved. For instance, typically, firewalls, encryption, and user authentication Fall under the security controls that cloud providers take care of implementing.
Yet it is up to companies to decide how these controls should be set up fittingly for their organizational needs while maintaining compliance with regulatory requirements.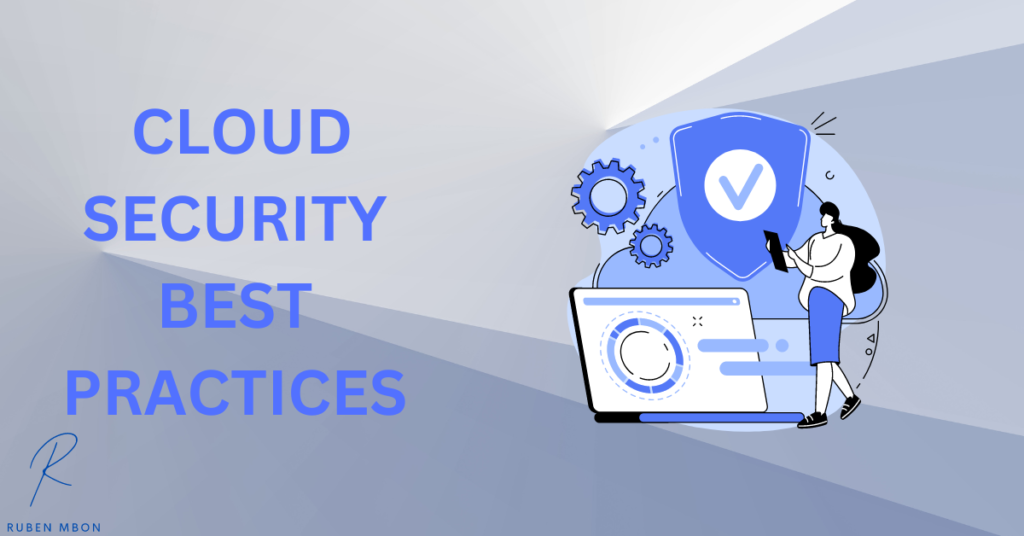 Implementing Cloud Security Best Practices
As more and more businesses move to cloud-based solutions, it's essential to ensure your cloud network is secure. Here are some best practices to keep in mind:
1. Encrypt your data.
This will help to protect your information if there is a data breach.
2. Use a Cloud VPN.
This security solution will is great for protecting both remote workers and cloud environments.
3. Use strong passwords.
Make sure to use a mix of letters, numbers, and special characters to make it difficult for hackers to guess your password.
4. Keep your software up to date.
This will decrease your attack surface.
5. Educate your employees.
Ensure that your employees know the best practices for cloud network security. Taking these measures can help ensure your business stays safe in the cloud.
6. Monitor activity logs.
Monitoring activity logs can help detect threats such as unauthorized access and prevent lateral movement within your cloud network. This is an essential step in keeping your cloud systems secure.
7. Properly configure cloud environments.
Make sure to customize cloud set-ups, including the use of Security Groups.
8. Use antimalware tools or endpoint detection and response (EDR) solutions.
This is essential to protect your cloud endpoint devices.
9. Back-up your cloud assets.
This will ensure that your data and information are available in case of an attack or issue within your cloud environment.
10. Have a cloud security strategy in place.
Having a cloud security strategy in place, including policies and processes for monitoring your cloud environment, will help ensure your cloud network is as secure as possible.
11. Finally.
Companies should consider using a cloud access security broker (CASB) to help manage and monitor activity on the cloud network.
By following these best practices, businesses can help ensure that their data is safe and secure in the cloud leading to a better security posture.
Security Groups
Cloud network security is also implemented through Security Groups. This is an integral part of central cloud management. The group controls the regulations about the flow of data.
Unlike most firewalls which restrict traffic by allow and deny rules, security group enforces only allow and doesn't deny rules. No regulation can stop traffic flow unless it does not require a permit rule.
Cloud Security Groups look remarkably like firewalls that existed in the '90s. During this period, host firewalls had sat on a host, and if one broke through, it was accessed through security settings.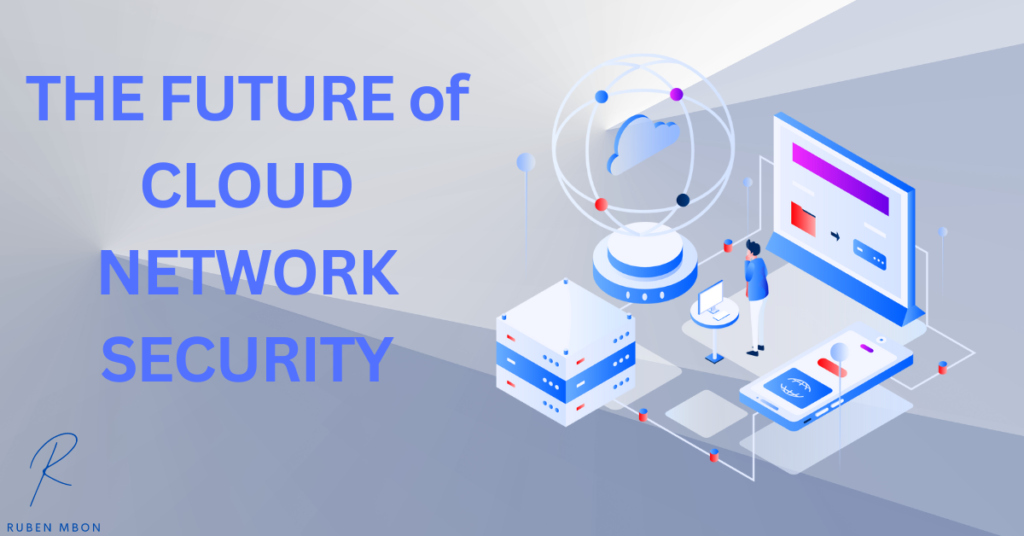 The Future of Cloud Network Security
The cloud has revolutionized the way we do business. But as the cloud has become increasingly integral to how we work, it's also become a target for cybercriminals. This means that cloud network security is more important than ever.
Several trends are likely to shape the future of cloud network security. For example, cloud providers will need to continue investing in new tools and technologies that can help detect and prevent cyberattacks.
In addition, companies will need to work closely with their cloud providers to ensure that their cloud environments are correctly configured and secured. Moreover, cloud security solutions must evolve to keep pace with the rapidly changing threat landscape.
Conclusion
As cloud networks become increasingly popular, ensuring your cloud environment is secure is essential. Following cybersecurity best practices can help protect your data and information from cybercriminals.
The future of cloud security looks promising, with cloud providers continuing to invest in new tools and technologies to prevent cyberattacks. It's crucial for businesses to work closely with their cloud providers to ensure that their cloud environments are correctly configured and secured.
Frequently Asked Questions